BISO Home > USNC/MI Homepage > USNC/MI Activities and Events


UPCOMING ACTIVITIES AND EVENTS

2015 NCTM Regional Conference - USNC/MI Session
Friday, November 13, 2015 at the National Council of Teachers of Mathematics Annual Regional Conference in Minneapolis, MN.
"Math is a Verb" - 3:30 to 4:30 p.m., 101 CD, Minneapolis Convention Center

2015 AMATYC Annual Conference - USNC/MI Session
Friday, November 20, 2015 at the American Mathematical Association of Two-Year Colleges Annual Conference in New Orleans, LA.
"Making Math Connections around the World" - 8:00 to 8:50 a.m., Oak Valley Room

2015 USNC/MI Meeting
The next meeting for USNC/MI will be held in the National Academies' Keck Center in Washington, D.C. on Saturday, December 5, 2015.

13th International Congress on Mathematics Education (ICME-13) Dates Announced: July 24 - 31, 2016 in Hamburg, Germany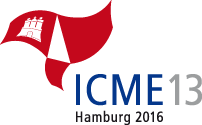 Participants from all over the world are encouraged to come to Hamburg and make ICME-13 a rich experience for all. Congress attendees will experience the very special characteristics of the German mathematics education discussion, which is closely connected to European traditions of didactics of mathematics and has seen important recent developments. Information on the Congress can be found on the ICME-13 website.



PAST ACTIVITIES AND EVENTS

14th Inter-American Conference on Mathematics Education (IACME) Held May 3-7, 2015 in Tuxtla Gutierrez, Mexico
The Inter-American Math Education Committee held the 14th annual IACME from May 3-7, 2015 in Tuxtla Gutierrez, Mexico. The conference was attended by educators, researchers, and specialists in mathematics education from throughout the Americas and elsewhere. Event details can be found on the website of the International Commission on Mathematical Instruction.

2015 NCTM Annual Meeting and Exposition - USNC/MI Sessions
Tuesday, April 14, 2015, and Friday, April 17, 2015, at the National Council of Teachers of Mathematics Annual Meeting and Exposition in Boston, MA.
Tuesday, April 14 - "Engaging U.S. Researchers with the International Commission on Mathematical Instruction" - 10:00 to 11:15 a.m., Otis Room
Friday, April 17 - "Policy, Curriculum, Teacher Professionalism toward Effective Teaching: Why Korea Succeeded" - 2:00 to 3:00 p.m., 210B (BCEC) Room

2015 NCSM Annual Conference - USNC/MI Session
Wednesday, April 15, 2015 at the NCSM Leadership in Mathematics Education Annual Conference in Boston, MA.
"International Perspectives on Supporting Mathematics Teaching & Learning" - 3:30 p.m.

The USNC/MI Participation at the 12th International Congress on Math Education (ICME-12): July 8-15, 2012 in Seoul, Korea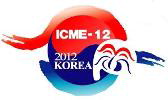 The Congress was opened by ICMI President Bill Barton. The Korean Minister for Education, Science and Technology presented the ICMI awards: Klein medals to Gilah Leder (2009) and Alan Schoenfeld (2011), and Freudenthal medals to Yves Chevallard (2009) and Luis Radford (2011). More than 3,500 participants, including 800 Korean mathematics teachers, enjoyed the rich and varied program of plenary presentations, lectures, study and discussion groups, national presentations, and a very popular Mathematical Carnival. For more details, please consult the ICME-12 National Presentation of the United States of America PDF report.
The National Presentation
The United States was selected to have a National Presentation at ICME-12. This honor was particularly rewarding because only three to five countries are selected to have a National Presentation at every congress. The National Presentation highlighted the uniqueness and important features of mathematics education in the U.S. The National Presentation consisted of two 90-minute sessions that were held on Tuesday, July 10th.
The U.S. Exhibit

As part of being selected to have a National Presentation, the U.S. was provided exhibit space to showcase pedagogical products and math education materials. The exhibit showcased not only the uniqueness of math education in the U.S., but also the diversity and variety of products, key players, and stakeholders involved in the practice. The U.S. exhibit included speakers, videos, materials, and a lot of surprises.


The ICMI General Assembly
The U.S. delegation was represented by the two leaders of the USNC/MI, then chair Patrick (Rick) Scott and vice-chair Janine Remillard. Roger Howe (NAS), of Yale University, was reelected as member of the Executive Committee of the International Commission on Mathematical Instruction.
U.S. Travel Grants
In collaboration with NCTM and Michigan State University, fifty travel grants were awarded to American mathematics teachers, mathematicians, graduate students and mathematics teacher educators to attend ICME-12. Travel awardees also had the opportunity to visit Korean schools and observe math lectures.
The U.S. Reception
A U.S. reception was held at the Congress on July 10th for 150 international attendees. The reception was intended to foster international collaborations between U.S. math educators and their international peers. A Speed Networking session facilitated the networking experience between the attendees. The reception was sponsored by NCTM, AMATYC, ASA, and CBMS.

U.S.-Korea Post-Congress Workshop on Math Teaching and Curriculum
Korea has been one of the Asian countries doing particularly well on international assessments. The country also has the highest percentage of the young adults that have earned a university degree in the world. The USNC/MI held a two-day post-congress workshop at Seoul National University for 18 U.S. and 20 Korean mathematics educators and researchers to discuss the development of curriculums, textbooks, and the teaching profession. The U.S.-Korea joint activity, entitled "The South Korea – U.S. Workshop on Math Teaching and Curriculum," addressed a series of questions and issues related to math teaching and curriculum. View the agenda.

Mathematics Education in the United States 2012: A Capsule Summary Fact Book


Under the auspices of the National Council of Teachers of Mathematics (NCTM) and the USNC/ICMI, John Dossey, Katherine Halvorsen, and Sharon McCrone prepared the 2012 update to the "Capsule Summary Fact Book" for ICME-12. The 89-page PDF report is available for download.




China-U.S. Mathematics Education Workshop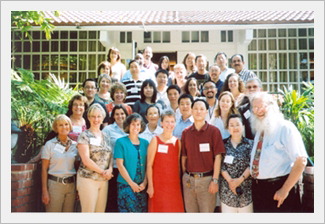 China-U.S. Math Workshop Participants
(Photo Credit: Mari Muri)