BISO Home > USNMO/IIASA Homepage > IIASA Past Activities and Events
past ACTIVITIES and events
USNMO/IIASA activities include recruiting for and funding IIASA's successful Young Scientists Summer Program for advanced graduate students; helping to find qualified candidates for IIASA's job vacancies; serving as the hub of a national network of interested scholars and policy-makers; and helping IIASA to find opportunities to participate in national policy debates.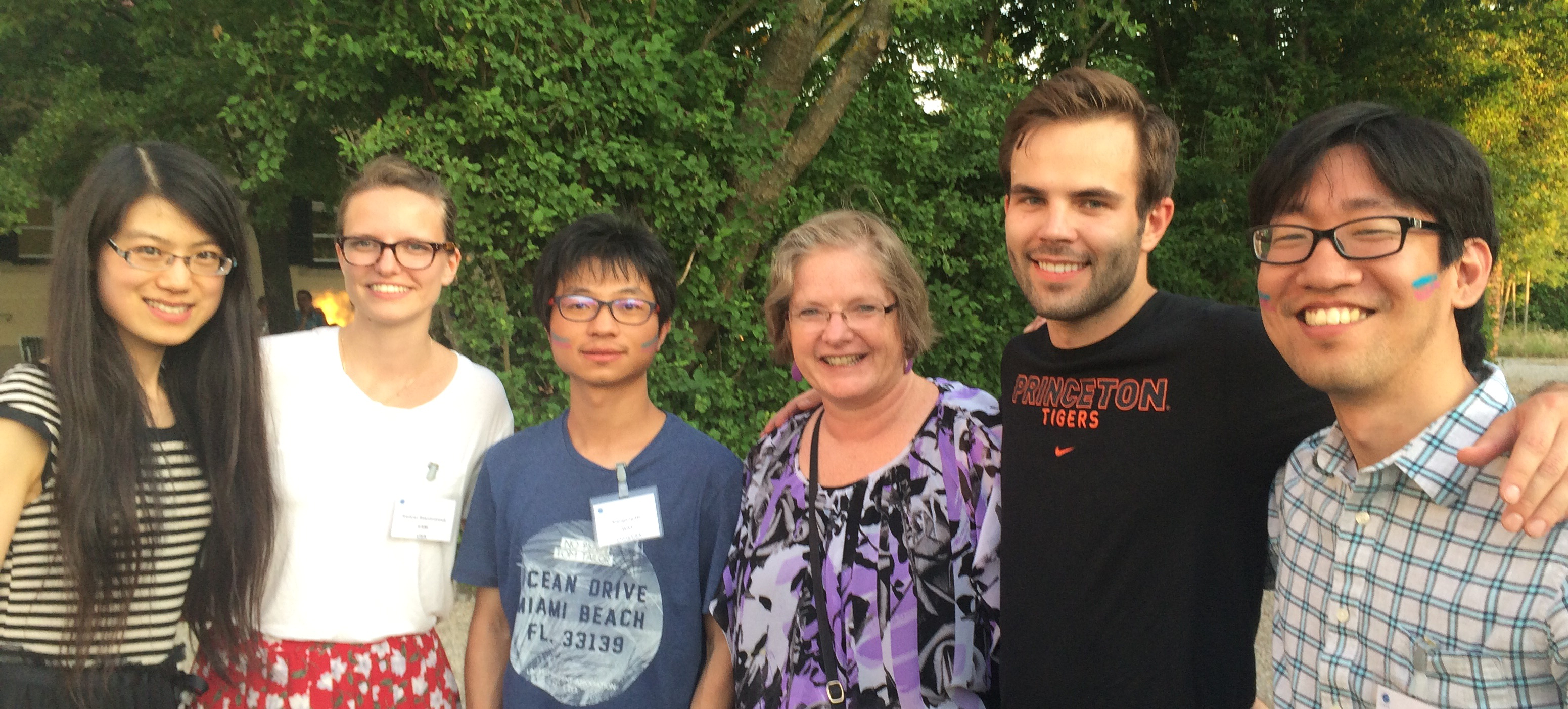 BISO Director Kathie Bailey with member of the YSSP 2017 cohort.

IIASA Hosts Meeting of Global Network of Science and Technology Advisers in Foreign Ministries
"As the world becomes increasingly globalized and interconnected, the need is greater than ever for science to become a more important component of diplomacy and foreign relations," IIASA said concerning the meeting of 21 national science and technology advisors that it hosted on October 18-19, 2016. The meeting was co-organized by IIASA, the Fletcher School of Law and Diplomacy at Tufts University, and the International Network of Government Science Advice. The meeting focused on ways in which scientists and diplomats can work together to further a nation's objectives. Senior diplomatic or scientific representatives from Armenia, Austria, Belgium, Canada, Chile, Colombia, George, Ireland, Italy, Kenya, Japan, New Zealand, Oman, Panama, Poland, Russian Federation, Senegal, Spain, Switzerland, the United Kingdom, and the United States attended the meeting.

See http://www.iiasa.ac.at/web/home/about/leadership/director/news/161020-sci-advice.html for more information.

Global Commons Meeting Focuses on Transformative Solutions for the Future
IIASA Director Pavel Kabat participated in International Dialogue on the Global Commons, hosted by the Global Environment Facility (GEF) and International Union for Conservation of Nature (IUCN) and held at the National Academy of Sciences on October 11-13, 2016. October 11 focused on science and was supported by IIASA, the Stockholm Resilience Centre, World Resources Institute, and the World Economic Forum. New scientific assessments and transformative solutions for the future were reviewed and discussed.
IIASA-NAS Symposium on International Scientific Cooperation for Global Sustainability
The IIASA-NAS Symposium on Cooperation for Global Sustainability, a three-topic symposium co-sponsored by IIASA, the National Academy of Sciences' U.S. NMO, and the Embassy of Austria, was held February 11, 2016 in Washington D.C. The event brought industry and academic professionals together with policymakers to discuss:
Achieving the Sustainable Development Goals: Developing Pathways, Assessing Policies, and Measuring Progress
Arctic Changes, Arctic Visions: Informing policies for the Arctic future we want
Global Climate, Ecosystem Services, and Biological Sequestration

Click here to view the complete agenda for the symposium.


Click here to download the summary PDF
.
IIASA-NAS Symposium on International Scientific Cooperation for Global Sustainability
"International Scientific Cooperation for Global Sustainability,"
a three-topic symposium co-sponsored by IIASA, the National Academy of Sciences' U.S. NMO, and the Embassy of Austria, was held on Thursday, February 11, in the Athens Ballroom at the Hotel Monaco DC.
Click here
to view the complete agenda for the symposium and reception.
IIASA has made all symposium videos and accompanying presentation PDFs
available on their website
. Scroll down to view all topics in order as they appear on the agenda.
IIASA Systems Analysis Conference 2015

Globalization, economic and political shifts, environmental concerns, and social conflicts all challenge our world today. Systems analysis offers a way to look at these issues broadly and in depth, and to identify possible solutions. IIASA's Systems Analysis Conference held November 11-13, 2015 highlighted "recent advances, current lacunas, and untapped disciplinary potentials in the field of systems analysis, with the aim of demonstrating the unique prowess of systems thinking for navigating a swiftly changing and increasingly complex world." The conference, sponsored by Institute for Operations Research and the Management Sciences (
INFORMS
),
the Complexity Institute at Nanyang Technological University
, and
the Santa Fe Institute
, was webcast live.
All conference sessions, which can be sorted by date and location, are currently available to view on the
Program webpage
.
One of the most compelling lectures was given on November 12 by Robbert Dijkgraaf, Director of Princeton University's Institute for Advanced Study. In his lecture, Building Bridges Between Science and Policy, Dr. Dijkgraaf reminded the audience that science and policy are two fundamentally opposed arenas with distinct sets of interests, and that the two sides must build bridges to better understand each other. He also discussed inequities in global scientific research output, disconnects between scientific community and general public consensus, and the importance of interdisciplinary collaboration in solving global problems. Watch Dr. Dijkgraaf's complete lecture below.
IIASA Represented at PAA Conference, 2015

Researchers from IIASA's World Population Program presented new findings to nearly 2,300 attendees at the Annual Meeting of the Population Association of America (PAA) in San Diego, USA from April 28 to May 3, 2015. In conjunction with the PAA conference, the United Nations Population Division hosted "World Population Projections: Comparison and Discussion of Alternative Approaches," on Thursday, April 30, a presentation and discussion session featuring research by World Population Program Director Wolfgang Lutz. For a complete review of presentations and poster sessions, please visit the
event page
.
U.S. and Mexican NMOs Meet Jointly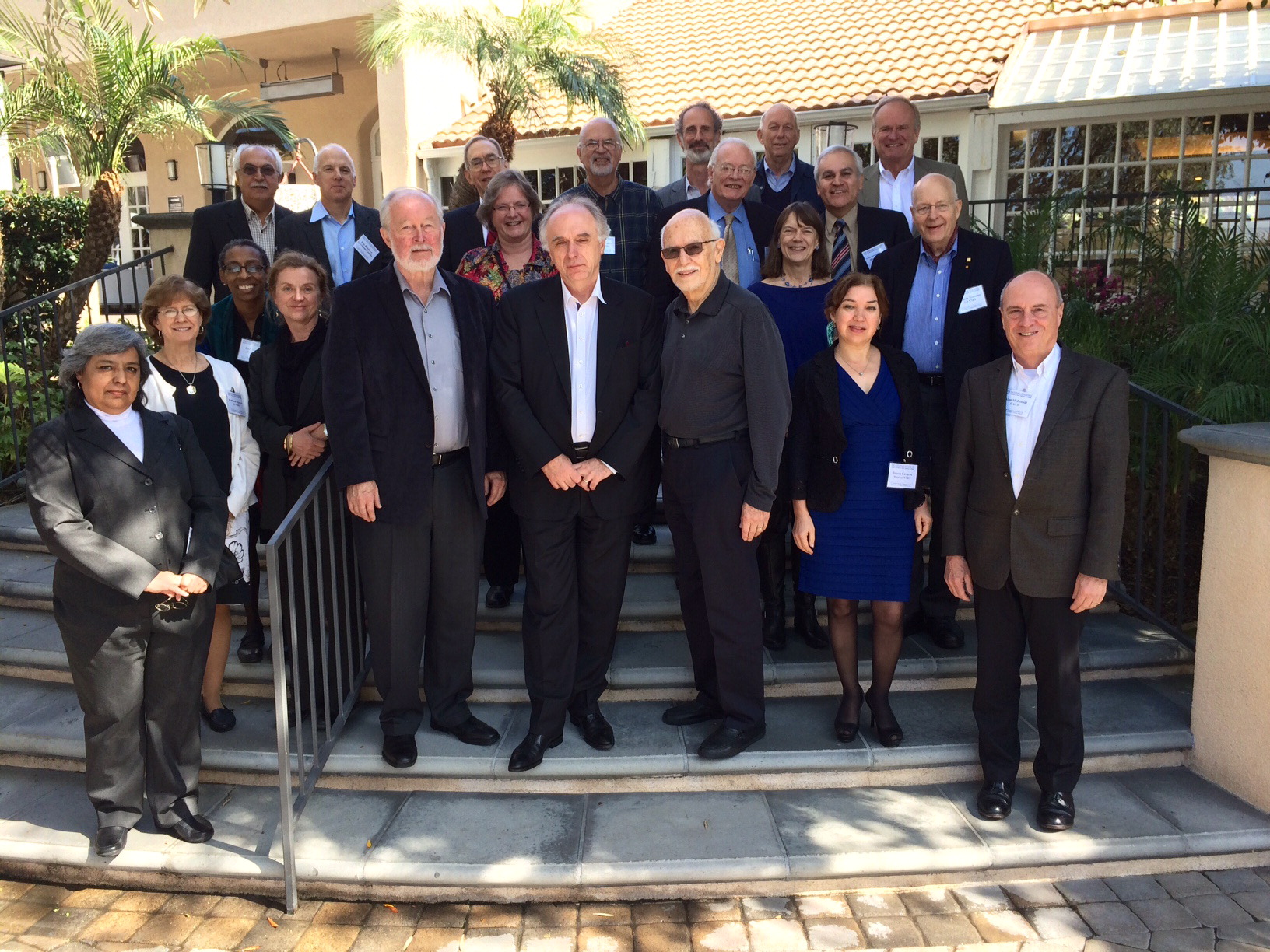 Water and climate change were the two primary topics at a joint meeting of the U.S. and Mexican National Member Organizations (NMOs) for IIASA, held February 15-17, 2015, in Irvine, California. Pavel Kabat, IIASA Director, Eric Reichard, Director of USGS's California Water Science Center, and Henry Vaux, representing the InterAmerican Network of Academies of Science (IANAS), also attended. The goal of the meeting was to develop a set of recommendations for IIASA that would reflect joint priorities of the two NMOs. Needs, opportunities, and best practices were also shared by the two committees. Mexico joined IIASA in June 2014. The newly-formed Mexican National Committee for IIASA includes both the Mexican National Council for Science and Technology (CONACYT) and the National Institute of Statistics and Geography (INEGI).
U.S. NMO Collaborates with the Russian NMO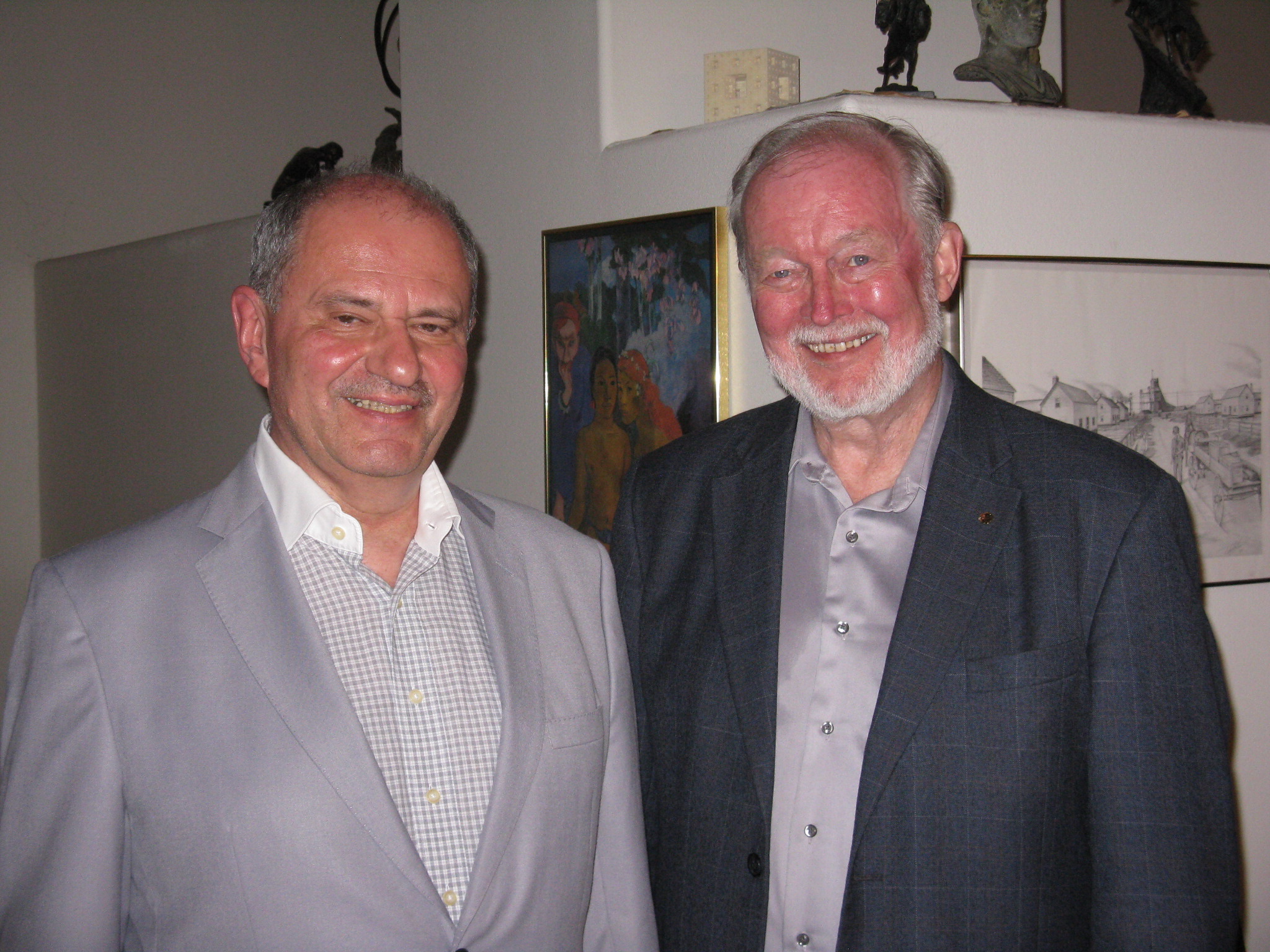 In April 2013, Alexey Gvishiani, the Russian NMO Deputy-Chair, visited California to meet with Don Saari and representatives from the U.S. NMO to explore possible collaborations between the two countries at IIASA. In June, Don Saari and Simon Levin, the former U.S. NMO Chair, visited Russia and met with the Russian NMO. A number of complex, global systems problems were discussed that are of interest to the two NMOs. These include the Eurasian economic space project being explored by IIASA and the Russian NMO, and systems analysis of global health and infectious disease questions.
IIASA Research Contributions to IPCC 5th Assessment Report
IIASA researchers were major contributors to the third part of the Intergovernmental Panel on Climate Change (IPCC)'s 5th Assessment Report,
"Mitigation of Climate Change,"
which was released on April 13, 2014. Fifteen IIASA researchers served as authors and reviewers of the Working Group III report, including IIASA's Deputy Director Nebojsa Nakicenovic, who served as a lead author. In addition to this extensive involvement by its researchers, IIASA also serves as the repository for two IPCC databases: the IPCC Scenarios database and for the historical database on energy and emissions. For more details, please visit the
IIASA website
.
IIASA Research Opportunities
For information on opportunities to do research at IIASA, such as the Young Scientists Summer Program (YSSP) and the Postdoctoral Program please visit the
research opportunities page
.
Job Opportunities
View a list of current IIASA job openings on IIASA's website
.
Core support for USNMO/IIASA is provided by the National Science Foundation under Grant No. 1663864, with policy involvement of the Office of Science and Technology Policy, the Department of State, the Department of Energy, the Department of Commerce (NOAA), the USDA Forest Service, and the Environmental Protection Agency. Any opinions, findings, and conclusions or recommendations expressed in this material are those of the author(s) and do not necessarily reflect the views of the National Science Foundation.

To comment on this webpage or report an error, please send feedback to the
BISO Site Manager
.