IUPAC Young Observer Program

Established by the U.S. National Committee (USNC) for the International Union of Pure and Applied Chemistry (IUPAC) in 1977 to foster interactions with internationally acclaimed scientists in various fields, the IUPAC Young Observer Program strives to introduce the work of IUPAC to a new generation of distinguished researchers and to provide them with an opportunity to address international science policy issues.
The USNC sends U.S. Observers (citizens or permanent residents) under the age of 45 from industry, academia, and national laboratories to the IUPAC World Chemistry Congress and General Assembly, held every two years. To date, the program has supported more than 230 scientists, many of whom have continued to serve on IUPAC activities and contribute at the international level. View a complete list of upcoming IUPAC conferences.

In collaboration with the American Chemical Society, the USNC/IUPAC held a webinar about the Young Observer Program in December 2016. To learn more about the Young Observer program, you may access the recorded webinar and slides at https://global.acs.org/international-center-events/acs-international-center-archives/.
2019 Young Observer Program
2019 will be an important year for IUPAC and for the Chemistry Community. It is the 100th anniversary of the founding of IUPAC. 2019 has also been proclaimed the International Year of the Periodic Table by the United Nations in recognition of the 150th anniversary of the discovery of the Periodic System by Dmitry Mendeleev in 1869. Both of these will be celebrated at the 50th IUPAC General Assembly and 47th World Chemistry Congress in Paris, France, July 5-12, 2019.

The USNC/IUPAC will be awarding up to 12 travel fellowships to U.S. scientists and researchers interested in learning more about IUPAC and potentially becoming involved in the activities of the international union. To learn more about the program, please see the 2019 program page.

2017 Young Observer Program
In 2017, seven U.S. IUPAC Young Observers participated in the General Assembly and World Chemistry Congress held July 8-14 in São Paulo, Brazil. They shared their experiences on the American Chemical Society's Axial blog: http://axial.acs.org/2017/07/20/young-observers-reflect-upac-2017/. They were:
Jens Breffke, Boston Electronics Corp.

Raychelle Burks, St. Edward's University, Austin, Texas

John Matson, Virginia Tech

Brandon Presley, NMS Labs, Willow Grove, Pennsylvania

Dean Tantillo, University of California, Davis

Javier Vela, Iowa State University

Yu (Frank) Yang, University of Nevada, Reno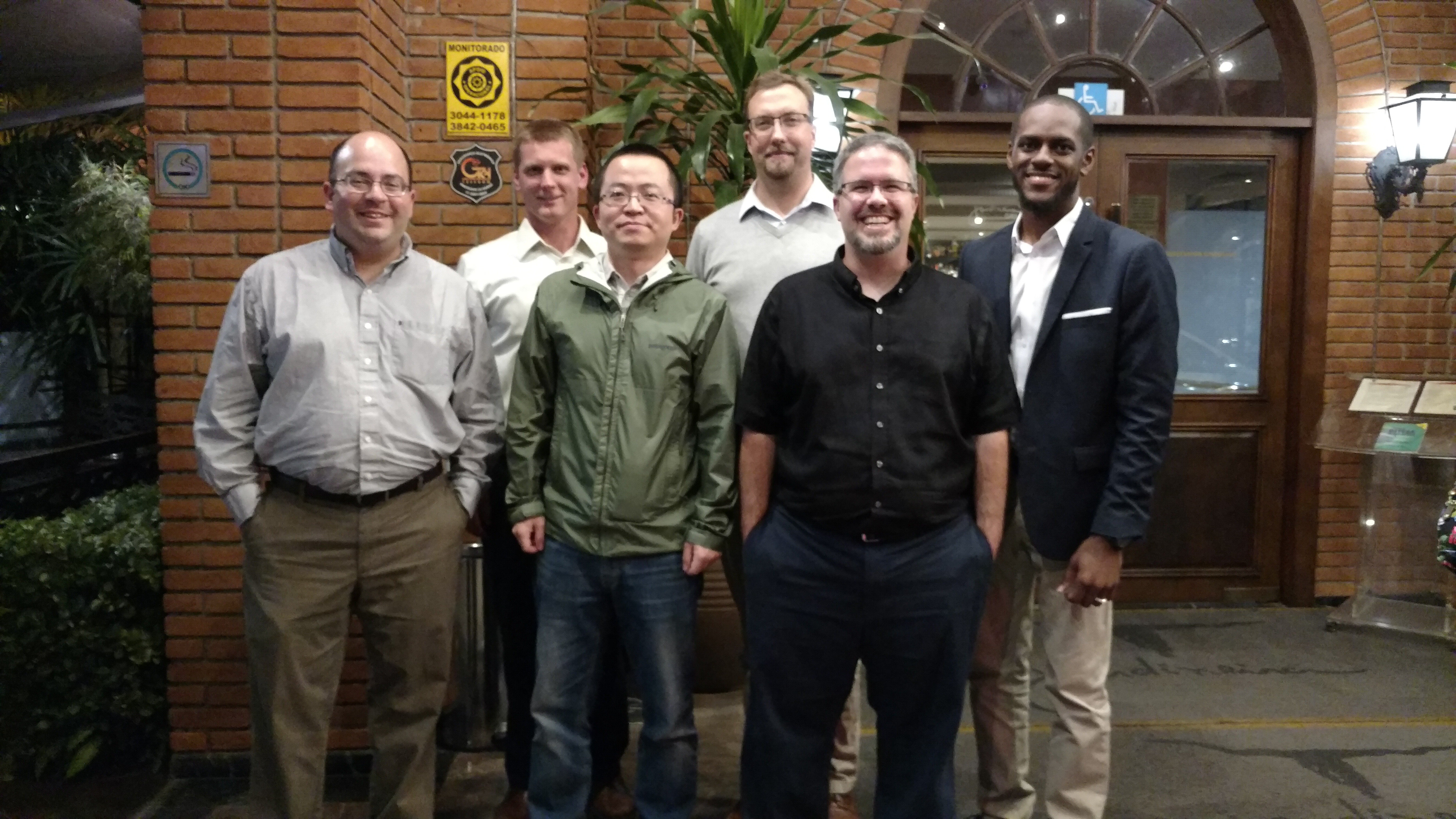 2015 Young Observer Program
The selected U.S. Young Observers for the 48th General Assembly and 45th Congress of IUPAC, August 6-14, 2015, in Busan, South Korea, were:
Craig Aspinwall, University of Arizona
Shelley Claridge, Purdue University
Ilia Guzei, University of Wisconsin-Madison
Danniebelle Haase, The Dow Chemical Company
Suri Iyer, Georgia State University
Elisabeth Mansfield, National Institute of Standards and Technology
Maricris Mayes, University of Massachusetts Dartmouth
Bradley Miller, U.S. Environmental Protection Agency
Sarah Schmidtke Sobeck, The College of Wooster
Nicolay Tsarevsky, Southern Methodist University
Claudio Verani, Wayne State University
Luisa Whittaker-Brooks, University of Utah

2013 Young Observer Program
The U.S. National Committee for IUPAC sent 11 Young Observers to the 44th IUPAC World Chemistry Congress and 47th IUPAC General Assembly in Istanbul, Turkey. 2013 Young Observers posted a video of their experiences on YouTube.



The 2013 U.S. Young Observers were:
Deborah Aruguette, National Science Foundation
Ronald Castellano, University of Florida
Markus Etzkorn, The University of North Carolina at Charlotte
Ilia Guzei, University of Wisconsin-Madison
Malika Jeffries-El, Iowa State University
Wibe Albe de Jong, Lawrence Berkeley National Laboratory
Brian Korgel, University of Texas at Austin
Robin Macaluso, University of Northern Colorado
Christine Straut, Sandia National Laboratories
Izabela Tworowska, RadioMedix Inc.
Lewis Whitehead, Novartis Institutes for Medical Research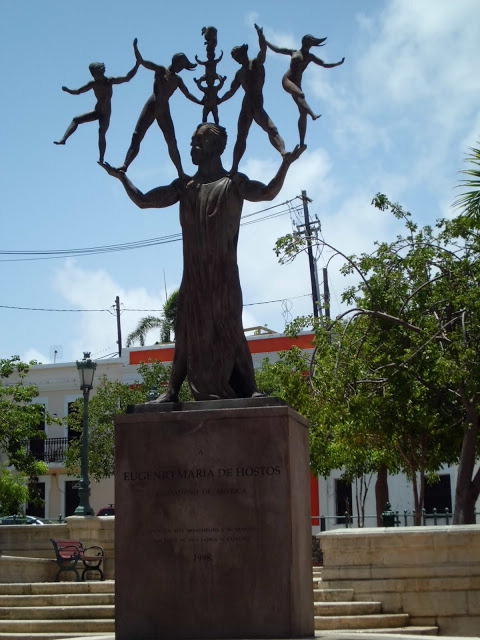 2011 Young Observer Program
The 2011 U.S. Young Observer program was held during the 46th IUPAC General Assembly and 43rd Congress in San Juan, Puerto Rico, July 28-August 5. The U.S. National Committee sent ten outstanding U.S. chemists to participate in the program this year.


The 2011 Young Observers were:

Leif Abrell, University of Arizona

Catherine Faler, ExxonMobil Research and Engineering

Mick Hurrey, Vertex Pharmaceuticals

Anatoly Kolomeisky, Rice University

LaShanda Korley, Case Western University

Mahesh Mahanthappa, University of Wisconsin-Madison

Bradley Miller, Environmental Protection Agency

Michele Ostraat, RTI International

W. Justin Youngblood, University of North Texas

Ilya Zharov, University of Utah
2009 Young Observer Program
Glasgow, Scotland hosted the 45th IUPAC General Assembly and 42nd Congress from July 31-August 7. The U.S. Young Observers attended an orientation and welcome session with international Young Observers from countries including Bangladesh, Canada, China, India, Israel, Italy, Pakistan, Poland, and Thailand. They actively participated in the scientific sessions of the Congress. In addition, they had the opportunity to attend business meetings of the IUPAC Divisions and Standing Committees in their areas of interest, to familiarize themselves with IUPAC activities and projects. U.S. Young Observers, members of the U.S. delegation, and special guests also enjoyed an informal dinner to share and reflect on their individual experiences.

The 2009 Young Observers were: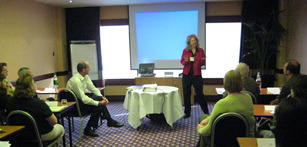 Angela Wilson addresses 2009 YO orientation session
Christopher W. Bielawski, University of Texas at Austin
Stefanie B. Bumpus, University of Illinois, Urbana-Champaign
Heather A. Colburn, Pacific Northwest National Laboratory
William B. Connick, University of Cincinnati
Ram Mohan, Illinois Wesleyan University
Sherine O. Obare, University of North Carolina, Charlotte
Daniel Rabinovich, University of North Carolina, Charlotte
Michelle Rogers, The Lubrizol Corporation
Jon M. Schwantes, Pacific Northwest National Laboratory
E. Charles H. Sykes, Tufts University
Ilya Zharov, University of Utah
2007 Young Observers Program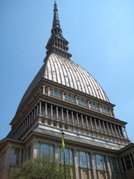 Selected by IUPAC and the National Adhering Organizations of Canada, the United States, and United Kingdom, the Young Observers attending the IUPAC General Assembly and Congress in Torino, Italy in August 2007 included 17 chemists, representing various disciplines in both academia and industry. The U.S. Young Observers joined participants from six other countries: Canada, Poland, Romania, Mauritius, Russia and the United Kingdom.
The Young Observers who attended an orientation and welcome reception prior to the General Assembly gained insight into IUPAC's structure and various divisions. Several presented posters or gave presentations during the Congress. As in the past, the Young Observers were encouraged to participate in both the General Assembly and Congress sessions related to their professional interests. Prior to the General Assembly's closing ceremony, the Young Observers were encouraged to attend a final feedback session, which was an opportunity for them to share and reflect on their individual experiences.


2007 Young Observers attend feedback session in Torino, Italy

Young Observer History
For a historical perspective of the Young Observer program, see the article Young Observer Programs: Getting New Experts Involved in IUPAC, by Ed Przybylowicz, a former USNC/IUPAC Chair.
Download the 2002 Chemistry International article (28 KB PDF) .
For more information on the U.S. Young Observer program, contact IUPACYO@nas.edu.
Past U.S. Young Observers of Note
Ahmed H. Zewail (1981)
(deceased 8/2/16)
1999 Nobel Prize in Chemistry

Marye Anne Fox (1981)
Chancellor Emerita, University of California, San Diego
2009 National Medal of Science

Geraldine Richmond (1987 & 1989)
University of Oregon
Past USNC member
2013 National Medal of Science

Mark Cesa (1997)
INEOS (ret.)
IUPAC President (2014-2015)
Former USNC Chair

Angela Wilson (2003 & 2005)
Michigan State University
Former Director, NSF Chemistry Division
Former USNC Chair
Past President, IUPAC Physical and Biophysical Chemistry Division

Daniel Rabinovich (2005 & 2009)
University of North Carolina, Charlotte
USNC Vice Chair