This project aims to contribute to the search for nonconventional crops suitable for use in regions facing diminishing quality of water and land resources. With urban expansion taking increasing amounts of prime agricultural land and freshwater resources, there is a growing need for crop plants that can be grown in areas of high salinity. This would allow agricultural crop production near oceans and in other areas that have become more saline over time due to heavy past irrigation. However, the potential of halophytes - natural flora of saline habitats - has been under-examined, and their utilization may allow production of considerable plant biomass under these conditions. This could provide great economic value to farmers in traditionally poor regions of Pakistan and other countries, but the challenge is to determine how to use them commercially and to find an appropriate niche where they could be grown efficiently to produce good quality food, fodder, medicines, oilseeds, and so forth. The researchers involved in this project will analyze three plant species with potential for use as such nontraditional crops. Beyond helping to improve the capacity of the Pakistani researchers involved and building their laboratory infrastructure, the project should also contribute to the reclamation of arid land in Pakistan for productive use by subsistence farmers and lead to new applications that can be extended to other countries as well.
At the Institute for Sustainable Halophyte Utilization in Karachi, scientists have been studying the mechanism of salt tolerance in the three species. Morphological, eco-physiological and biochemical responses of all three species when grown under no salt, optimal salt, and excessive salt conditions, including germination, growth rates and total biomass produced, photosynthesis, oxidative stress, and other properties were studied. Several manuscripts have been published over the past 3 years of this project reporting various aspects of the physiology of these and a few other halophyte species. Substantial additional information has been obtained on the mechanism of salt tolerance of these species, which is now being compiled and correlated with the gene sequence and proteome data, and will be submitted for publication soon.
In order to identify genes and proteins that are expressed under optimal salt conditions, the researchers have isolated RNA from Suaeda grown under each of the three conditions mentioned above, and the RNA was converted by reverse transcription to cDNA for Illumina sequencing. This technique (called transcriptome analysis) allows for identification of the genes that are expressed at higher levels (or lower levels) when the plants are grown under optimal salt conditions as compared to either no salt or salt stress conditions. They have completed the DNA sequencing of the Suaeda samples and are nearing completion of the computational analysis, which includes identification of the genes by comparison with genes from other species that have been sequenced. The team found a number of potentially novel genes that will be the focus of detailed analysis over the next few months. This has great potential for identifying new genes and mechanisms by which halophytes tolerate levels of salt that are toxic to most crop plants.
The researchers are currently completing the sequence analysis and have begun preparation of one manuscript to report the optimal methods for the computational analysis of the large amount of data for a new species that has not yet been sequenced. They are also preparing another manuscript to report the transcriptome of Suaeda fruticosa. They are completing the proteome analysis of plant total protein samples, which will be the subject of a third paper on the identification of genes that show substantial differential expression when the plant is grown under optimal salt conditions as compared to no salt.
During the past year one Ph.D. student and three undergraduate students have been directly trained in the U.S. lab and have contributed to this project. In addition, eight more undergraduate students working in the lab on different projects have gained an understanding of the halophyte research and its importance. The Pakistani group includes six Ph.D. students who are all working on various aspects of the project. They have held joint discussion groups of basic molecular biology principles and techniques between the two groups.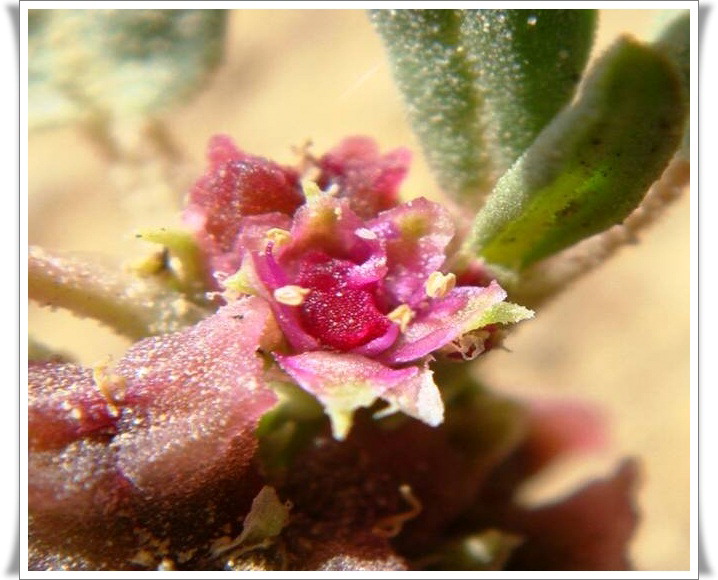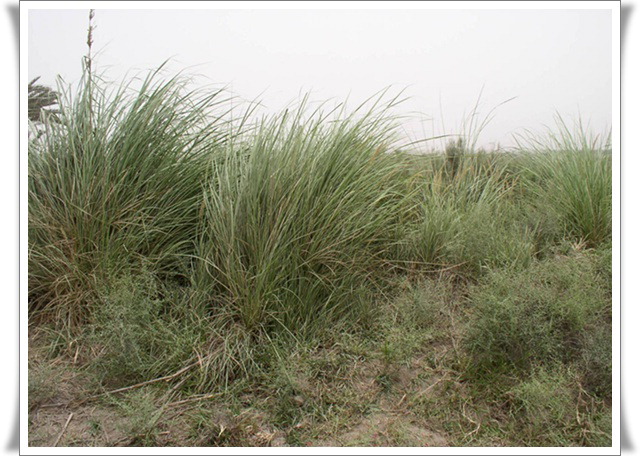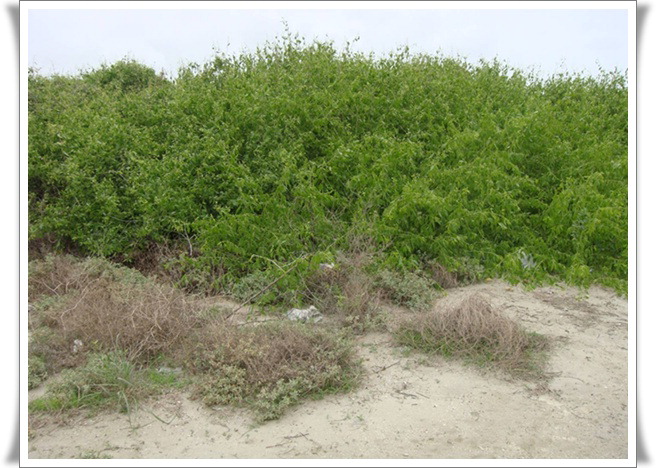 Suaeda fruticosa, Desmostachya bipinnata, and Salvadora persica.
Show all progress summaries | Hide progress summaries
2011 Show summary || Hide summary || Download full report
2012 Show summary || Hide summary || Download full report
2013 Show summary || Hide summary || Download full report
Back to Pakistan-US Science and Technology Cooperation Program Phase 4 Grants List