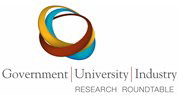 Meetings
October 15-16, 2019
GUIRR Members' Meeting
DEEMED EXPORTS
GUIRR CHAMPION
Sam Armstrong
This working group of 10 GUIRR members and 7 federal collaborators (including a representative of the Commerce Dept.) is seeking to arrive at an understanding with the Commerce Dept. on potential implications of the Commerce Inspector General's (IG's) report released in March 2004. The working group coordinates closely with the efforts underway at the American Association of Universities (AAU) and the Council on Governmental Relations (COGR). GUIRR's motive in this dialogue is to bring forward the perspectives of the research-funding agencies and the companies that partner with universities. There is substantial concern in the university-related community that the Commerce IG recommendations, if implemented, would effectively prohibit the access of foreign students/postdocs/visiting scholars to equipment in U.S. university laboratories. The concern stems from the sheer quantity of common laboratory equipment on the Commerce Control List, and the IG's opinion that universities are not exempt from adhering to these controls by virtue of the so-called "fundamental research exemption."
Deemed Exports Activities
GUIRR arranges presentations from the Assistant Secretary for Export Administration, legal experts, and other knowledgeable persons.
First formal discussion at GUIRR meeting on October 12, 2004

National Academies Leadership Meeting on Nov. 9, 2004

Federal Agency Leadership Dinner on January 31, 2005

Public Workshop on May 6, 2005 in collaboration with two other National Academies units: the Roundtable on Scientific Communication and National Security (RSCANS) and the Committee on Science, Technology, and Law (STL). The workshop transcript and presentations can be found at the

STL website

. GUIRR establishes working group of industry, university, and federal agency representatives. Commerce Department representative actively participates in working group teleconferences, meetings.
GUIRR also establishes working collaborations with the American Association of Universities (AAU), the Council on Governmental Relations (COGR) and other National Academies units working this issue.
GUIRR member volunteers for a leadership position in cross-agency National Science and Technology Council (NSTC) task force on deemed exports.


Deemed Exports Outcomes (with significant credit to our collaborators)

In 2004-5
this working

group produced a series of teleconferences, a November 9 meeting for National Academies leadership, a January 31 Leadership dinner, and a May 6 open forum (in collaboration
with the Roundtable on Scientific Communication and National Security, and the
Science, Technology and Law unit of the National Academies). The increased visibility provided by GUIRR and its collaborating organizations has resulted in approximately 300 letters being sent by the research community in response to the March 28, 2005

Federal Register

Notice.


Commerce Department issues request for comment to community.

Over 300 letters are sent in response before the June 27, 2005 deadline.

Commerce Department formally issues notice that no changes will be made to regulations (

Federal Register

, April 24, 2006)
Commerce Department forms Deemed Exports Advisory Committee (

Federal Register

, May 22, 2006). Of the dozen members, four are either former or current members of GUIRR.