| | |
| --- | --- |
| Mr. Gordon England, GUIRR Co-chair | Dr. Victor Dzau, NAM (ex officio) |
| Dr. Laurie Leshin, GUIRR Co-chair | Dr. Marcia McNutt, NAS (ex officio) |
| Dr. Tilak Agerwala, IBM [retired] | Dr. C. D. (Dan) Mote, NAE (ex officio) |
| Dr. Curtis Carlson, SRI International | Dr. Francis Collins, NIH (ex officio) |
| Dr. Steve Cross, Georgia Institute of Technology | Dr. France A. Cόrdova, NSF (ex officio) |
| Dr. Mikael Dolsten, Pfizer, Inc. | Dr. Luciana Borio, FDA (ex officio) |
| Dr. Henry Foley, New York Institute of Technology | Dr. Timothy Persons, GAO (ex officio) |
| Mr. Alfred Grasso, MITRE Corporation | Mr. Craig McLean, NOAA (ex officio) |
| Mr. Dana (Keoki) Jackson, Lockheed Martin Corporation | |
| Mr. Wayne Johnson, Maguire Associates | |
| Dr. Linda Katehi, University of California at Davis | |
| Dr. Carl Schramm, Syracuse University | |
| Dr. Thomas Skalak, Paul G. Allen Frontiers Group | |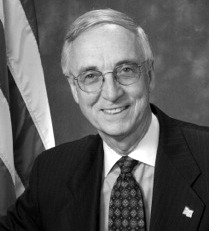 Mr. Gordon England is a Chair of PFP Cybersecurity. Previously, Mr. England served as the 29th Deputy Secretary of Defense. He also served as the 72nd and 73rd Secretary of the Navy and as the first Deputy Secretary of the Department of Homeland Security.

Prior to joining the federal government, Mr. England served as President of the General Dynamics Fort Worth Division (later Lockheed Martin Aeronautics Company); as Vice President of Engineering at General Dynamics Land Systems and later as President; and as corporate Executive Vice President of General Dynamics Information Systems and Technology Sector, Ground Combat Systems Sector and the International Sector. His business career spanned over 40 years as an engineer specializing in aerospace avionics and in senior executive positions. Mr. England is a member of the prestigious National Academy of Engineering.
Index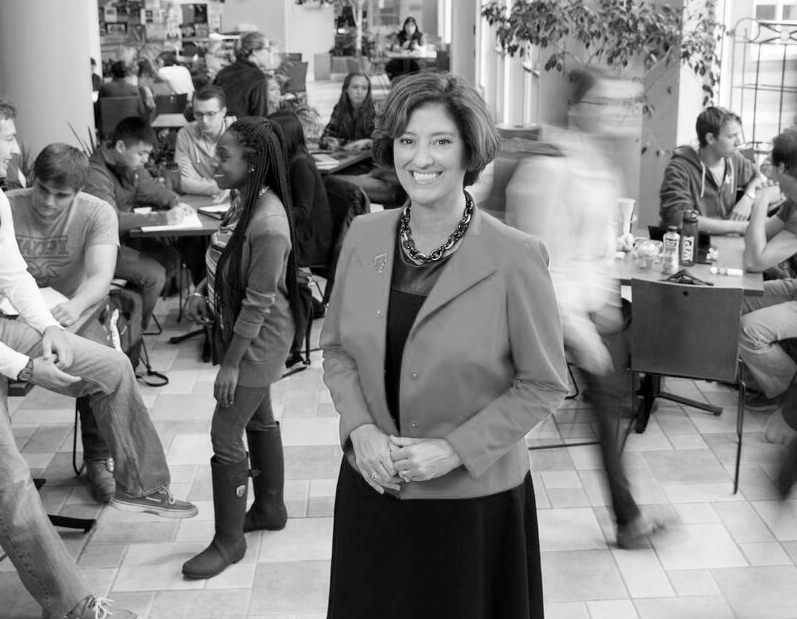 Dr. Laurie Leshin is the 16th and first woman President of Worcester Polytechnic Institute in Worcester, MA. She is dedicated to leveraging WPI's distinctive approach to project-based education to elevate both the institution and the quality of life for those it serves in communities worldwide through over 45 project centers. She also seeks to advance WPI's rapidly expanding research enterprise through focus on grand challenges with an eye towards impact.

Leshin was formerly the Dean of the School of Science at Rensselaer Polytechnic Institute where she led the School's scientific academic and research enterprise. Prior to joining Rensselaer, Dr. Leshin spent 6 years at NASA in several senior executive roles including the Deputy Head of the future Human Spaceflight Program at NASA Headquarters, and Deputy Director for Science and Technology of NASA's Goddard Space Flight Center. While working in the Human Spaceflight Program she oversaw the planning and execution of the next generation of human exploration systems, and was engaged in initiating the development of commercial human spaceflight capabilities to low earth orbit. At NASA Goddard, she oversaw Earth and Space science activities at NASA's largest science Center.
Index

Dr. Tilak Agerwala
was Vice President of Systems at IBM Research. He was responsible for developing the next-generation systems hardware and software technologies for IBM's Blue Gene Supercomputers, mainframe and Unix computers, storage systems, and data center networking. Dr. Agerwala joined IBM at the T.J. Watson Research Center and has held executive positions at IBM in research, advanced development, development, marketing and business development. His research interests are in the area of high performance computer architectures and systems.
Dr. Agerwala received the W. Wallace McDowell Award from the IEEE in 1998 for "outstanding contributions to the development of high performance computers." He is a founding member of the IBM Academy of Technology. He is a Fellow of the Institute of Electrical and Electronics Engineers. He received his B.Tech. in electrical engineering from the Indian Institute of Technology, Kanpur, India and his Ph.D. in electrical engineering from the Johns Hopkins University, Baltimore, Maryland.
Index
Dr. Luciana Borio is FDA's acting chief scientist. In this capacity, she is responsible for leading and coordinating FDA's cross-cutting scientific and public health efforts. The Office of the Chief Scientist works closely with FDA's product centers, providing strategic leadership and support for FDA's regulatory science and innovation initiatives, including the Advancing Regulatory Science Initiative, the Critical Path Initiative, scientific professional development, scientific integrity, and the Medical Countermeasures Initiative (MCMi).
Since 2011, Dr. Borio has served as the assistant commissioner for counterterrorism policy and director of the Office of Counterterrorism and Emerging Threats (OCET) in the Office of the Chief Scientist at FDA. In this capacity, Dr. Borio provided leadership, coordination, and oversight for FDA's national and global health security, counterterrorism, and emerging threat portfolios and led the MCMi. Dr. Borio has been instrumental in coordinating FDA's response to the 2009 H1N1 influenza pandemic and continues to oversee FDA's preparedness and response activities for emerging threats, such as the avian influenza A (H7N9) virus and the West Africa Ebola epidemic.
Index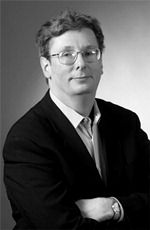 Dr. Curtis R. Carlson is the Vice Chairman for Innovation for SRI International. In December 1998, he became their president and CEO. Previously, he spent more than 20 years with Sarnoff Corporation, an SRI subsidiary that was fully integrated into SRI in 2011.

In 1973, Carlson joined RCA Laboratories, which became part of SRI in 1987 as Sarnoff Corporation. He started and helped lead the high-definition television (HDTV) program that became the U.S. standard, and in 1997 his team won an Emmy Award for outstanding technical achievement. In 2000, another team started and led by Carlson won an Emmy for a system to optimize satellite broadcast image quality. He helped found more than 12 companies.

Carlson is widely sought out as a speaker and thought leader on innovation and global competitiveness. He serves as co-chairman of the Scientific Advisory Board of the Singapore National Research Foundation. He is a founding member of the Innovation Leadership Council for the World Economic Forum and was selected to serve on President Obama's National Advisory Council on Innovation and Entrepreneurship. He advises U.S. governors and prime ministers, economic ministers, and education ministers around the world on innovation, competitiveness, and educational reform.
Index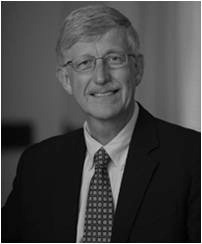 Dr. Francis S. Collins
was officially sworn in on Monday, August 17, 2009 as the 16th director of the National Institutes of Health (NIH). Dr. Collins was nominated by President Barack Obama on July 8, and was unanimously confirmed by the U.S. Senate on August 7. Dr. Collins, a physician-geneticist noted for his landmark discoveries of disease genes and his leadership of the Human Genome Project, served as director of the National Human Genome Research Institute (NHGRI) at the NIH from 1993-2008. With Dr. Collins at the helm, the Human Genome Project consistently met projected milestones ahead of schedule and under budget. This remarkable international project culminated in April 2003 with the completion of a finished sequence of the human DNA instruction book.
In addition to his achievements as the NHGRI director, Dr. Collins' own research laboratory has discovered a number of important genes, including those responsible for cystic fibrosis, neurofibromatosis, Huntington's disease, a familial endocrine cancer syndrome, and most recently, genes for type 2 diabetes and the gene that causes Hutchinson-Gilford progeria syndrome. Dr. Collins has a longstanding interest in the interface between science and faith, and has written about this in The Language of God: A Scientist Presents Evidence for Belief (Free Press, 2006), which spent many weeks on The New York Times bestseller list. He is the author of a new book on personalized medicine,
The Language of Life: DNA and the Revolution in Personalized Medicine
(HarperCollins, to be published in early 2010).
Index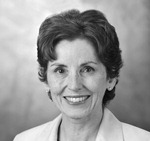 Dr. Francis A Cόrdova is the 14th director of the National Science Foundation (NSF). Córdova leads the only government science agency charged with advancing all fields of scientific discovery, technological innovation, and science, technology, engineering and mathematics (STEM) education.
Córdova is president emerita of Purdue University, where she served as president. She led the University of California, Riverside, as chancellor and was a distinguished professor of physics and astronomy. Córdova was the vice chancellor for research and professor of physics at the University of California, Santa Barbara.
Córdova served as NASA's chief scientist. Prior to joining NASA, she was on the faculty of the Pennsylvania State University where she headed the department of astronomy and astrophysics. Córdova was deputy group leader in the Earth and space sciences division at Los Alamos National Laboratory and staff scientist. She received her B.A. from Stanford University and her Ph.D in physics from the California Institute of Technology. More recently, Córdova served as chair of the Board of Regents of the Smithsonian Institution and on the board of trustees of Mayo Clinic. She served as a member of the National Science Board (NSB). As NSF director, she is an ex officio member of the NSB.
Index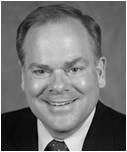 Dr. Steve Cross is the Executive Vice President for Research of the Georgia Institute of Technology. He also holds faculty appointments as a Professor in Industrial and Systems Engineering and as an Adjunct Professor in the College of Computing and the College of Management. Before joining Georgia Tech in 2003, he was the Director and CEO of the Carnegie Mellon Software Engineering Institute, an internationally recognized research and technology transition center in Pittsburgh, PA. He is a past member of an advisory board at Queen's University in Belfast and a consultant to the Science Foundation Ireland. He has worked closely with the IDA Ireland. Dr. Cross was one of the founders of Georgia Tech Ireland in Athlone, County Westmeath in 2006. He has recently been asked to serve on the advisory board of the Atlantic Corridor in Tullamore, County Offaly. Dr. Cross is a member of the Defense Science Board (DSB) and co-chaired a study on adaptive organizations in 2010. He has served on the Air Force Scientific Advisory Board (AFSAB) and chaired a study on disruptive innovation in 2006. He has also chaired the Defense Advance Research Project Agency (DARPA) Panel for Information Science and Technology. He received his PhD from the University of Illinois at Urbana-Champaign, his MSEE from the Air Force Institute of Technology (AFIT), and his BSEE from the University of Cincinnati. In 2002, he was chosen as a distinguished alumnus of the University of Cincinnati College of Engineering. Dr. Cross is a Fellow of the Institute of Electrical and Electronics Engineers (IEEE). He received his Professional Engineer certification from the State of Ohio in 1978 and he is a graduate of the USAF Test Pilot School (Flight Test Engineer Program). He has published over 60 technical papers and book chapters on application of artificial intelligence and technology transition. A past Editor-in-Chief of IEEE Intelligent Systems, he is currently the Associate Editor of the Journal of Information, Knowledge, and Systems Management.
Index

Dr. Mikael Dolsten
is the President of Worldwide Research and Development, advancing Pfizer's leadership in small molecule science and medicines, as well as its leadership, expertise, and innovation in the areas of biotherapeutics and vaccines. Worldwide R&D combines entrepreneurial Biotech Units with core platforms; Research Units with deep disease area expertise; and broad multi disciplinary scientific expertise to discover innovative therapeutic programs in biotherapeutics, vaccines and small molecules. Mikael is also co-chair of the company's Portfolio Strategy and Investment (PSI) Committee, which governs major pipeline investments and strategic R&D priorities. Pfizer scientists across WRD apply industry-leading scientific and technological expertise across a range of small molecule and biologic platforms and modalities.
In a global network of research laboratories and clinical study sites, Pfizer R&D professionals and business unit colleagues focus on translating deep science into safe and effective drugs to prevent, treat and cure disease. Mikael oversees all Pfizer research units and biotech units in PharmaTherapeutics and BioTherapeutics: Antibacterials; Cardiovascular, Metabolic & Endocrine Diseases; Internal Medicine; Neuroscience; Oncology; Pain & Sensory Disorders; Regenerative Medicine; Indications Discovery; Inflammation & Immunology; Orphan & Genetic Diseases; Center for Therapeutic Innovation; Vaccine R&D; CovX; Rinat; and Oligonucleotide Therapeutics. WRD also includes these global science-based groups: Medicinal Chemistry; Drug Safety R&D; Pharmaceutical Sciences; Pharmacokinetics, Dynamics & Metabolism; Comparative Medicine; Clinical Research; Clinical Programs; Development Operations; Development & Strategic Operations; External R&D Innovation; Research Centers of Emphasis; and Asia R&D.
Index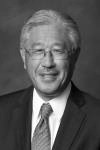 Dr. Victor Dzau is the eighth President of the Institute of Medicine (IOM). He is Chancellor Emeritus and James B. Duke Professor of Medicine at Duke University and the past President and CEO of the Duke University Health System. Previously, Dr. Dzau was the Hersey Professor of Theory and Practice of Medicine and Chairman of Medicine at Harvard Medical School's Brigham and Women's Hospital, as well as Chairman of the Department of Medicine at Stanford University.

Dr. Dzau has made a significant impact on medicine through his seminal research in cardiovascular medicine and genetics, his pioneering of the discipline of vascular medicine, and his leadership in health care innovation. His important work on the renin angiotensin system (RAS) paved the way for the contemporary understanding of RAS in cardiovascular disease and the development of RAS inhibitors as widely used, lifesaving drugs. Dr. Dzau also pioneered gene therapy for vascular disease, and his recent work on stem cell paracrine mechanisms and the use of microRNA in direct reprogramming provides novel insight into stem cell biology and regenerative medicine.

In his role as a leader in health care, Dr. Dzau has led efforts in health care innovation. His vision is for academic health sciences centers to lead the transformation of medicine through innovation, translation, and globalization. Leading this vision at Duke, he and his colleagues developed the Duke Translational Medicine Institute, the Duke Global Health Institute, the Duke-National University of Singapore Graduate Medical School, and the Duke Institute for Health Innovation. These initiatives create a seamless continuum from discovery and translational sciences to clinical care, and they promote transformative innovation in health.
Index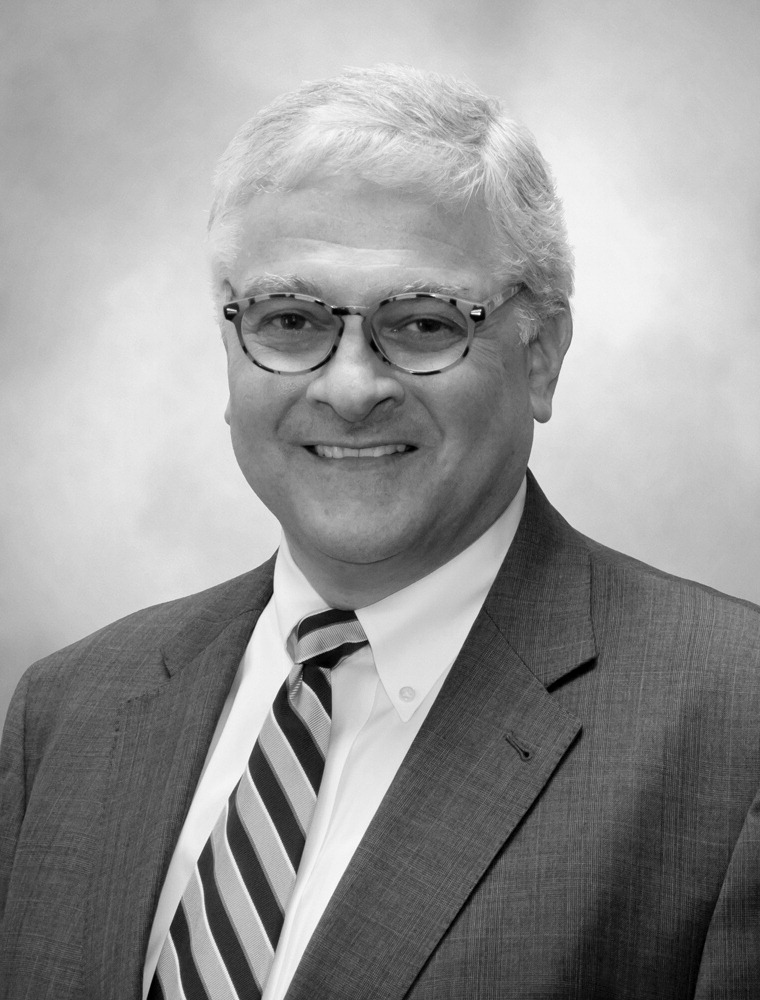 Dr. Henry Foley is President of New York Institute of Technology. As NYIT president, he is committed to expanding the university's reputation as well as elevating its resource management and global outreach by ensuring that the university's assets are synergistic and support its mission; instilling a leadership culture conducive to setting strategies that build excitement and passion for NYIT's future; and building and sustaining financial resources, enrollment, and NYIT's relationships and stature within its various communities.

As MU's interim chancellor, Foley directed the university's research mission as well as led the quality and effectiveness of all academic programs. He joined the University of Missouri System in 2013 as executive vice president for academic affairs, where he was tasked with growing its academic and research expertise before being appointed interim chancellor in November 2015. Foley has also served as vice president for research and dean of the graduate school at The Pennsylvania State University. In addition, he has held faculty appointments at MU, Penn State, and the University of Delaware.

Foley earned a bachelor's degree in chemistry at Providence College, a master's degree in chemistry from Purdue University, and doctorate in physical and inorganic chemistry from Penn State. An accomplished researcher who has dedicated more than 30 years to advancing the study of nanotechnology, he holds 16 patents, has written more than 150 articles and a textbook, and has mentored nearly 50 undergraduate and graduate thesis students. Foley has been recognized as a fellow of the American Institute of Chemical Engineers, the Industrial and Engineering Chemistry Division of the American Chemical Society, the American Association for the Advancement of Science, and the National Academy of Inventors.

In addition, he holds numerous memberships in professional and honor societies, including the Computing Research Association, Sigma Xi, Phi Lambda and Sigma Pi Sigma. In 2015, Foley was awarded an Honorary Doctor of Science by Providence College and in 2017 earned the Distinguished Science Alumni Award from Purdue University.
Index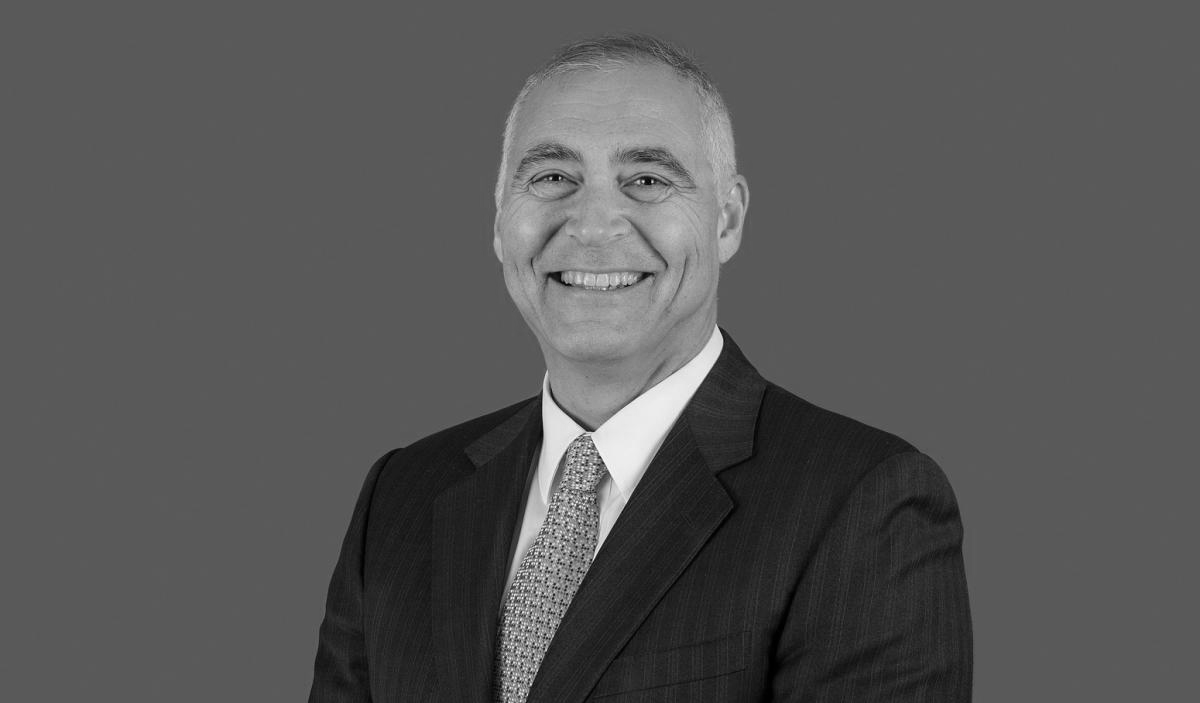 Mr. Alfred Grasso is the immediate past president and chief executive officer of The MITRE Corporation, a position he held from 2006 to 2017. He held positions of increasing responsibility in MITRE's Command, Control, and Communications Center until being named president and CEO in 2006. He was executive vice president and director of the Command, Control, Communications, and Intelligence FFRDC, now known as the National Security Engineering Center (NSEC). He served as both director of NSEC and MITRE's CEO. Mr. Grasso also was senior vice president and general manager of MITRE's Washington Command, Control, and Communications Center and vice president and CIO.

Under Mr. Grasso's leadership, MITRE has received several prestigious awards for its commitment to public service and technical excellence, including the Secretary of Defense Medal for Outstanding Public Service (2008), the Air Force Association's Theodore von Karman Award (2008), and the National Aeronautic Association's Collier Trophy (2007). During Mr. Grasso's tenure as CEO, MITRE has been recognized for its innovative culture, its workplace environment, and its knowledge management capabilities. Computerworld named MITRE to its 2016 list of Best Places to Work in IT, and InformationWeek included MITRE on its Elite 100 list for innovative technology. MITRE appeared on the Top Places to Work lists in The Boston Globe (2008–2015) and The Washington Post (2015, 2016) and was among Forbes magazine's list of America's Best Employers (2015, 2016). MITRE also received three North American Most Admired Knowledge Enterprises (MAKE) awards (2009, 2011, and 2015) for fostering a culture of collaboration and knowledge sharing.
Mr. Grasso served as chairman of the Armed Forces Communications and Electronics Association (AFCEA) International's Board of Directors from 2012 to 2014 and was vice chair from 2010 to 2012. He remains a member of its Executive Committee and is a Permanent Director. In 2016, the association presented Mr. Grasso with its prestigious David Sarnoff Award, recognizing his support for AFCEA's Education Foundation. Security Magazine named him one of the Most Influential People in Security in 2016 and Federal Computer Week presented Mr. Grasso with its Eagle Award in 2012. Eagle Award recipients are chosen from among the winners of the Federal 100 Award, which recognizes individuals who have made a significant impact on federal information technology.
Index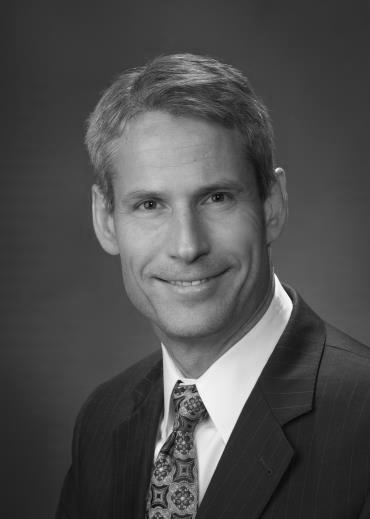 Mr. Dana (Keoki) Jackson is the Chief Technology Officer at Lockheed Martin, where he is responsible for the corporation's advanced technology strategy. As the primary liaison to the United States and international science and technology community, he manages strategic relationships with government, industry and academia to ensure the maturation and deployment of cutting-edge technologies.

Prior to this role, Dr. Jackson served as the vice president for Program Excellence, where he was responsible for the cross-functional integration of five corporate councils for engineering and technology, production, program management, supply chain and sustainment. Dr. Jackson's previous roles include vice president for Navigation Systems and program manager for Global Positioning System (GPS) III at Lockheed Martin's Space Systems Company, and technical and leadership positions in space-based communications, navigation and missile warning.

Before joining Lockheed Martin, Dr. Jackson was a NASA research fellow at the Massachusetts Institute of Technology (MIT) in the field of human adaptation to the space environment. He received bachelor's, master's and doctoral degrees in Aeronautics and Astronautics from MIT, and completed the Stanford Executive Program at the Stanford Graduate School of Business.

Dr. Jackson is a member of Sigma Xi, a fellow of the United Kingdom Royal Aeronautical Society (RAeS), an associate fellow of the American Institute for Aeronautics and Astronautics (AIAA), and a corresponding member of the International Academy of Astronautics (IAA). He previously served on the Sandia Corporation Board of Directors, and is a current member of the AIAA Foundation Board of Trustees, the Georgia Institute of Technology Advisory Board, the Board of Visitors for the University of Maryland Clark School of Engineering, and the Visiting Committee for the MIT Department of Aeronautics and Astronautics.
Index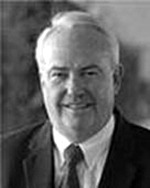 Wayne C. Johnson
is a Senior Business Advisor with Maguire Associates. Previously Wayne was Executive Director of the UMass Lowell Innovation Institute where he was also founded. Prior to that position he was Assistant Vice President for Institute Corporate Relations at Caltech. Mr. Johnson has a background of extensive corporate experience serving as Vice President of University Relations Worldwide at HP, Manager of University Relations at Microsoft and various management positions at Raytheon Company.
He is recognized as a leader internationally for developing and leveraging partnerships among corporations, key universities, and government agencies, to accelerate global transfer and acquisition of talent and knowledge. He has been an Adjunct Professor of Management at Boston University for 19 years and received a MBA from Boston College and a BA from Colgate University.
Index

Dr. Linda Katehi became the sixth chancellor of the University of California, Davis, on August 17, 2009. As chief executive officer, she oversaw all aspects of the university's teaching, research and public service mission. Chancellor Katehi also holds UC Davis faculty appointments in electrical and computer engineering and in women and gender studies. A member of the National Academy of Engineering, she chaired until 2010 the President's Committee for the National Medal of Science and the Secretary of Commerce's committee for the National Medal of Technology and Innovation. She is a fellow of the American Association for the Advancement of Science and the American Academy of Arts and Sciences, and is a member of many other national boards and committees.

Previously, Chancellor Katehi served as provost and vice chancellor for academic affairs at the University of Illinois at Urbana-Champaign; the John A. Edwardson Dean of Engineering and professor of electrical and computer engineering at Purdue University; and associate dean for academic affairs and graduate education in the College of Engineering and professor of electrical engineering and computer science at the University of Michigan. Since her early years as a faculty member, Chancellor Katehi has focused on expanding research opportunities for undergraduates and improving the education and professional experience of graduate students, with an emphasis on underrepresented groups. She has mentored more than 70 postdoctoral fellows, doctoral and master's students in electrical and computer engineering. Twenty-two of the 44 doctoral students who graduated under her supervision have become faculty members in research universities in the United States and abroad. Her work in electronic circuit design has led to numerous national and international awards both as a technical leader and educator, 19 U.S. patents, and an additional five U.S. patent applications. She is the author or co-author of 10 book chapters and about 650 refereed publications in journals and symposia proceedings. She earned her bachelor's degree in electrical engineering from the National Technical University of Athens, Greece, in 1977, and her master's and doctoral degrees in electrical engineering from UCLA in 1981 and 1984, respectively.
Index
Mr. Craig McLean is now serving as the Acting Chief Scientist and will act as is the senior scientist for the agency providing direction for science and technology priorities. He also serves as the Assistant Administrator for Oceanic and Atmospheric Research.
In his role at Oceanic and Atmospheric Research, he is responsible for overseeing, directing and implementing NOAA's research enterprise including a network of research laboratories and the execution of NOAA programs including the Climate Program, National Sea Grant, Ocean Exploration, to name a few. Among a number of formal international engagements in science and technology, Mr. McLean serves as the U.S. Representative to the Intergovernmental Oceanographic Commission (IOC), and as the Co-chair of the U.S. European Union Marine Working Group. Mr. McLean has previously served in NOAA as Acting Deputy Assistant Administrator of the National Ocean Service, was the founding Director of OAR's Office of Ocean Exploration and Research and served in uniform for nearly 25 years in NOAA's Commissioned Corps, attaining the rank of Captain. Mr. McLean served aboard hydrographic, oceanographic, and fisheries research ships and was the first commanding officer of the NOAA Ship Gordon Gunter. Craig led NOAA's innovation and planning for the Smithsonian Institution's Sant Ocean Hall, and achieved a National Ocean Action Plan goal of securing a permanent, dedicated ship for the National Ocean Exploration Program, the NOAA Ship Okeanos Explorer.
Craig is also an attorney and has practiced marine resource law for NOAA. He has been awarded the Department of Commerce Silver and Bronze Medals, the NOAA Corps Commendation Medal, and Special Achievement Medal. Mr. McLean is a Fellow of the Explorers Club, and of the Marine Technology Society, and a past-president and chairman of the Sea-Space Symposium.
Index
Dr. Marcia McNutt is a geophysicist and president of the National Academy of Sciences. From 2013 to 2016, she served as editor-in-chief of the Science family of journals. Prior to joining Science, she was director of the U.S. Geological Survey (USGS) from 2009 to 2013. During her tenure, the USGS responded to a number of major disasters, including earthquakes in Haiti, Chile, and Japan, and the Deepwater Horizon oil spill. McNutt led a team of government scientists and engineers at BP headquarters in Houston who helped contain the oil and cap the well. She directed the flow rate technical group that estimated the rate of oil discharge during the spill's active phase. For her contributions, she was awarded the U.S. Coast Guard's Meritorious Service Medal.

Before joining the USGS, McNutt served as president and chief executive officer of the Monterey Bay Aquarium Research Institute (MBARI), in Moss Landing, California. During her time at MBARI, the institution became a leader in developing biological and chemical sensors for remote ocean deployment, installed the first deep-sea cabled observatory in U.S. waters, and advanced the integration of artificial intelligence into autonomous underwater vehicles for complex undersea missions.
Index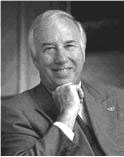 Dr. C. D. (Dan) Mote, Jr.
is President of the National Academy of Engineering and Regents Professor, on leave, from the University of Maryland, College Park.
Dr. Mote is a native Californian who earned his BS, MS, and PhD degrees at the University of California, Berkeley in mechanical engineering between 1959 and 1963. After a postdoctoral year in England and three years as an assistant professor at the Carnegie Institute of Technology in Pittsburgh, he returned to Berkeley to join the faculty in mechanical engineering for the next 31 years. He and his students investigated the dynamics, stability, and control of high-speed rotating and translating continua (e.g., disks, webs, tapes, and cables) as well as biomechanical problems emanating from snow skiing. He coined the area called "dynamics of axially moving materials" encompassing these systems. Fifty-eight PhD students earned their degrees under his mentorship.
In 1998, Dr. Mote was recruited to the presidency of the University of Maryland, College Park, a position he held until 2010 when he was appointed Regents Professor. His goal for the university was to elevate its self-expectation of achievement and its national and global position through proactive initiatives. During his tenure the number of Academy members among the faculty tripled, three Nobel laureates were recognized, and an accredited school of public health and a new department of bioengineering were created. He also founded a 130-acre research park next to the campus, faculty research funds increased by 150%, and partnerships with surrounding federal agencies and with international organizations expanded greatly. The number of students studying abroad tripled, and he created an annual open house day that has attracted over 100,000 visitors on that day, founded a charitable foundation for the campus whose board of trustees launched a $1 billion capital campaign that reached its goal, and took every student to lunch that wanted to go. The Academic Ranking of World Universities ranked the campus #36 in 2010 and its Engineering School #13 globally.
The NAE elected him to membership in 1988, and to the positions of Councillor (2002-2008), Treasurer (2009-2013), and President for six years beginning July 1, 2013. He has served on the NRC Governing Board Executive Committee since 2009. He chaired the NRC Committee on Global Science and Technology Strategies and Their Effects on US National Security (2009-2010), cochaired the National Academies Government-University-Industry Research Roundtable (2007-2013), and cochaired the Committee on Science, Technology, Engineering, and Mathematics Workforce Needs for the US Department of Defense and the US Industrial Base (2011-2012). He was vice chair of the NRC Committee on the Department of Defense Basic Research (2004) and served on the NRC committee authoring the Rising Above the Gathering Storm reports of 2005 and 2010. He was also a founding member of the FBI's National Security Higher Education Advisory Board (2005-2010).
Index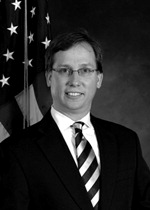 Dr. Timothy M. Persons was appointed the Chief Scientist of the United States Government Accountability Office (GAO - the investigative arm of the U.S. Congress) in July of 2008. As such, he is a member of the Senior Executive Service of the U.S. federal government. In addition to leading advanced data analytics activities at GAO, he also serves to co-direct GAO's Center for Science, Technology, and Engineering (CSTE), a group of highly specialized scientists, engineers, mathematicians, and information technologists. In these roles he is an expert advisor and chief consultant to the GAO, Congress, and other federal agencies and government programs on cutting-edge science and technology (S&T), key highly-specialized national and international systems, engineering policies, best practices, and original research studies in the fields of engineering, computer, and the physical and biological sciences to ensure efficient, effective, and economical use of science and technology in government programs. He has led Technology Assessments and scientific studies for the U.S. Congress on topics ranging from additive manufacturing, nanomanufacturing, biodetection systems, homeland security imaging and nuclear detection systems, freshwater conservation technologies, and climate engineering technologies. Prior to joining GAO, Dr. Persons held key leadership roles in the National Security Community.

Dr. Persons is a 2014 recipient of a GAO Distinguished Service Award, a 2012 recipient of the Arthur S. Flemming award in recognition of sustained outstanding and meritorious achievement within the U.S. federal government; and a 2012 recipient of GAO's Big Picture Award for significant project achievement involving the ability to look longer, broader, and more strategically at key national or global issues. In 2007, Dr. Persons was awarded a Director of National Intelligence Science and Technology Fellowship focusing on computational imaging systems research. He was also selected as the James Madison University (JMU) Physics Alumnus of 2007. He has also served as a radiation physicist with the University of North Carolina at Chapel Hill. He received his B.Sc. (Physics) from JMU, a M.Sc. (Nuclear Physics) from Emory University, and a M.Sc. (Computer Science) and Ph.D. (Biomedical Engineering) degrees from Wake Forest University. He is a senior member of the Institute for Electrical and Electronic Engineers (IEEE), serves as a council member of the National Academy of Sciences' (NAS) Government-University-Industry Research Roundtable (GUIRR) as well as the World Future Society Global Advisory Council, and has authored or co-authored an array of journal, conference, and technical articles.
Index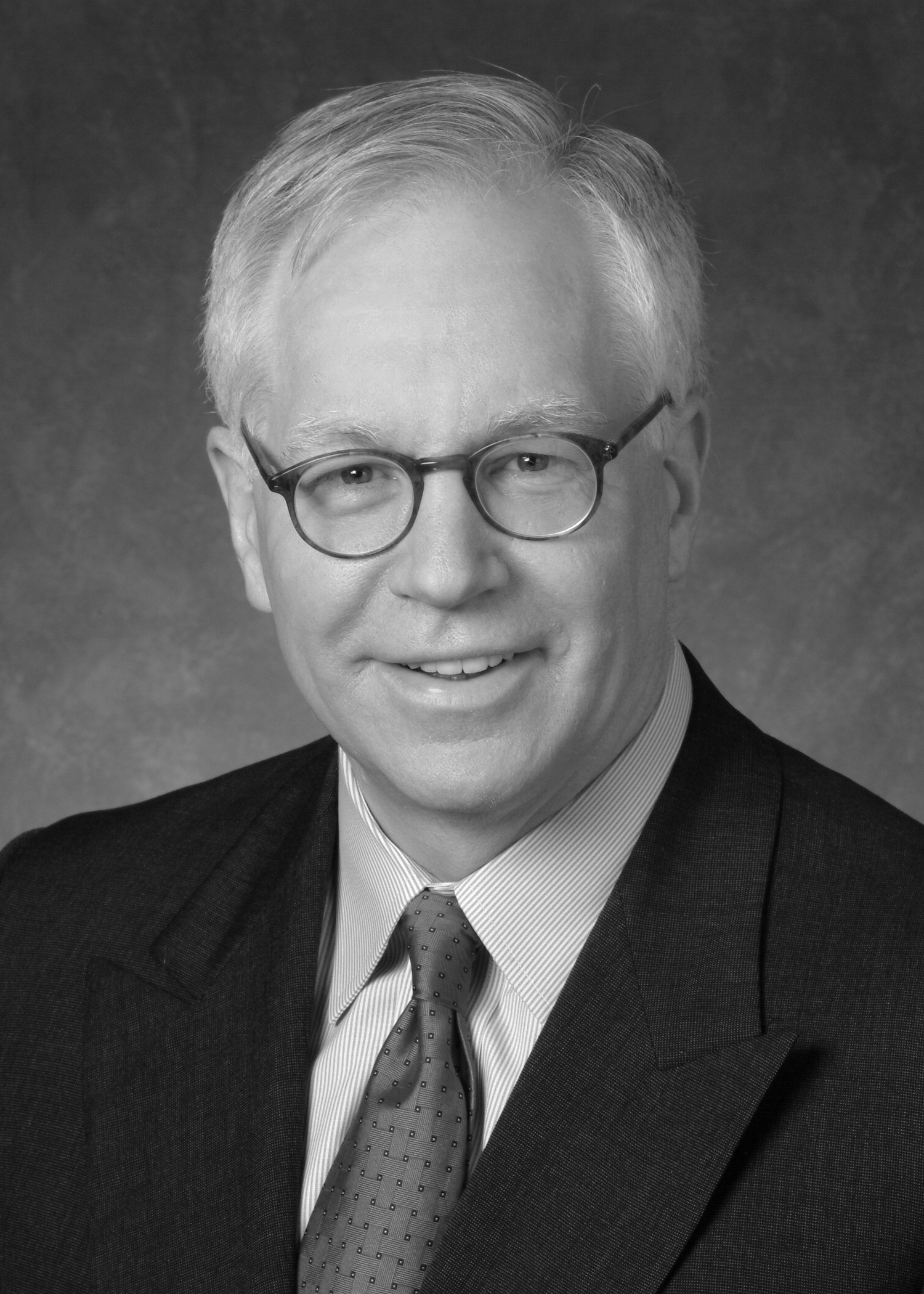 Mr. Carl Schramm is University Professor at Syracuse University and former president of the Ewing Marion Kauffman Foundation. Recognized internationally as an authority on innovation, entrepreneurship, and economic growth, his research opened the field of expeditionary economics. In 2007, with Prime Minister Gordon Brown, he created Global Entrepreneurship Week, now celebrated in 140 countries.

Mr. Schramm's academic career began at Johns Hopkins where he founded the nation's first research center on healthcare finance. While at Hopkins he held two NIH career scientist awards. He has founded or cofounded five companies, including HCIA and Greenspring Advisors, a merchant bank, and has served as EVP of Fortis (now Assurant) and was CEO of Fortis Healthcare. He has advised major corporations including Ford, Diebold, J&J, and Apple, as well as several venture funds. Dr. Schramm has served as a member of the Science Advisory Board of Mars, a trustee of the Milbank Memorial Fund, and as an advisor to The John Templeton Foundation. In addition, he has been a member of the Singapore Prime Minister's Research, Innovation, and Enterprise Council and chaired the U.S. Department of Commerce's Measuring Innovation in the 21st Century Economic Advisory Panel. Dr. Schramm has been a director of two public companies and several startups and is a founding member of the Board of the International Intellectual Property Commercialization Council, a U.N. recognized NGO, headquartered in Hong Kong.

He has authored, coauthored, or edited several books including Better Capitalism; Good Capitalism/Bad Capitalism; Inside Real Innovation; The Entrepreneurial Imperative, and Controlling Healthcare Costs. Dr. Schramm's work has appeared in Foreign Affairs, the Harvard Journal of Law and Public Policy, the New England Journal of Medicine, and the Claremont Review of Books.
Index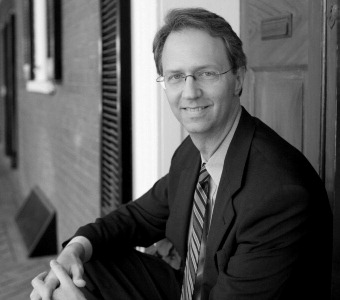 Dr. Thomas Skalak joined the Paul G. Allen Family Foundation in 2015 as Executive Director, Science and Technology Programs. The Foundation's science and technology programs seek to explore new frontiers, re-invent fields in ways that reflect major societal challenges and fundamental scientific curiosity, and bring new knowledge to light with a wide array of partners, making a positive impact on the world. A major focus of the Foundation is on the future of bioscience.

Previously, Tom was Vice President for Research at the University of Virginia, where he led research and innovation programs spanning biosciences, environmental sustainability, physical sciences, engineering and technology, arts, design, and humanities. Tom led the launch of the OpenGrounds collaboration initiative, bringing people together across fields for ideation; the statewide i6 Virginia Innovation Partnership; and the Global Water Games, a participatory computer game that improves the health of watersheds worldwide. As a Professor of Biomedical Engineering, Tom's personal research included biomechanics of the cardiovascular system, angiogenesis, computational modeling, systems biology, wound repair, and regenerative medicine. He is a past President of both the American Institute of Medical and Biological Engineering (AIMBE) and the Biomedical Engineering Society (BMES). Tom is a frequent speaker on innovation and creativity with Fortune 500, venture capital, major art museum, and government partners, including The White House. He was the founder of the UVA-Coulter Foundation Translational Research Partnership and other proof-of-concept funds with corporate partners such as Johnson & Johnson and AstraZeneca. Tom was educated as a bioengineer at The Johns Hopkins University (B.E.S. 1979) and at the University of California, San Diego (Ph.D. 1984), is a Fellow of the National Academy of Inventors, and enjoys exploring the waters of the Pacific Northwest with family and friends.
Index