| | | |
| --- | --- | --- |
| Dr. Gale Allen, NASA | | Dr. Keith Holtermann, DHS |
| Dr. Christopher Austin, NIH | | Dr. David Honey, Office of the Director of National Security |
| Mr. Jay Benforado, U.S. EPA | | Dr. Gary Matlock, NOAA |
| Dr. J. Stephen Binkley, U.S. Department of Energy | | Dr. Chavonda Jacobs-Young, USDA |
| Dr. Jason Boehm, NIST | | Dr. Anne Plant, NIST |
| Ms. Alexis Bonnell, USAID | | Dr. William C. Regli, DARPA |
| Dr. Frederica Derema, Air Force Research Laboratory | | Dr. Richard Seligman, California Institute of Technology |
| Dr. Bruce Darling, National Research Council | | Dr. Robin Staffin, U.S. Department of Defense |
| Dr. Stephen Dennis, DHS | | Dr. Kathryn Sullivan, NSF |
| Mr. James Hinchman, National Research Council | | Dr. Neil Thakur, NIH |
| LTC Bull Holland, Army Research Laboratory | | |
Dr. Gale Allen is Deputy Chief Scientist at NASA Headquarters. She began her NASA career at the Kennedy Space Center as Chief of the Materials and Chemistry Branch, and served NASA as the Associate Director of Technology Programs and Commercialization. At NASA HQ, Dr. Allen managed the Bioastronautics (human research and life support) Research Program, served as deputy for the Human Systems Research and Technology Program, and Director of the Strategic Integration and Management Division before moving to her current position.

Dr. Allen has received a NASA Space Act, two NASA Exceptional Service Medals, and an Exceptional Performance Award. She is on the Board of Directors of Women in Aerospace, an elected member of the Brenau University Board of Trustees, and is the Vice President for the Zonta Club of Fairfax County. Dr. Allen holds a B. S. in Chemistry, an M.S. in Chemistry from Old Dominion University, an MBA in Management from Brenau University, and a Doctorate in Business Administration with an emphasis in high technology partnership development from Nova Southeastern University.
Index
Christopher P. Austin, M.D., is director of the National Center for Advancing Translational Sciences (NCATS) at the National Institutes of Health (NIH). Austin leads the Center's work to improve the translation of observations in the laboratory, clinic and community into interventions that reach and benefit patients — from diagnostics and therapeutics to medical procedures and behavioral changes. Under his direction, NCATS researchers and collaborators are developing new technologies, resources and collaborative research models; demonstrating their usefulness; and disseminating the data, analysis and methodologies for use by the worldwide research community.

Austin's career has spanned the spectrum of translational research in the public and private sectors. He joined NIH in 2002 as the senior advisor to the director for translational research at the National Human Genome Research Institute (NHGRI), where he was responsible for conceptualizing and implementing research programs to derive scientific insights and therapeutic benefits from the results of the newly completed Human Genome Project. While at NHGRI, Austin founded and directed the NIH Chemical Genomics Center (now the NCATS Chemical Genomics Center), Therapeutics for Rare and Neglected Diseases program, Toxicology in the 21st Century initiative, and NIH Center for Translational Therapeutics. When NCATS launched in late 2011, Austin became the inaugural director of the Center's Division of Pre-Clinical Innovation, and then was appointed as the NCATS director in 2012. Before joining NIH, Austin worked at the pharmaceutical company Merck, where he directed programs on genome-based discovery of novel targets and drugs, with a particular focus on treatments for schizophrenia and Alzheimer's disease.

Austin is trained as a clinician and geneticist, and he is a member of the National Academy of Medicine, formerly the Institute of Medicine. He earned an M.D. from Harvard Medical School and an A.B. summa cum laude in biology from Princeton University. He completed a research fellowship in developmental neurogenetics at Harvard, studying genetic and environmental influences on stem cell fate determination. Austin also trained in internal medicine and neurology at the Massachusetts General Hospital in Boston, after which he practiced medicine in academic and community hospitals, providing primary care in urban settings and in rural Alaska and Africa.
Index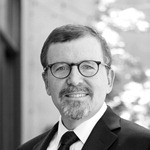 Mr. Jay Benforado is a senior executive in the USEPA's Office of Research and Development. As Deputy Chief Innovation Officer, he encourages new approaches to sustainability, including a competitive program that provides internal awards to EPA scientists for high-risk, high-reward research – from sustainable alternatives to toxic chemicals to net zero approaches for water, waste and energy in communities. Other innovation activities include challenges and prizes, development of real-time environmental sensors for air and water pollution, and using citizen science to empower communities. Previous positions at EPA include Director of the National Center for Environmental Innovation and Deputy Associate Administrator for Policy, Economics and Innovation in the Office of the EPA Administrator.
Index
Dr. J. Stephen Binkley is the Deputy Director for Science Programs in the Office of Science (SC) at the U.S. Department of Energy (DOE). In this capacity, Dr. Binkley is the senior career science official in the Office of Science, which is third largest Federal sponsor of basic research in the United States, the primary supporter of the physical sciences in the U.S., and one of the premier science organizations in the world. As Deputy Director for Science Programs, Dr. Binkley provides scientific and management oversight for the six science programs of the Office of Science (basic energy sciences, biological and environmental research, fusion energy sciences, advanced scientific computing research, high energy physics, and nuclear physics), for workforce development for teachers and scientists, and for construction project assessment. The Office of Science supports research at 300 colleges and universities nationwide, at DOE laboratories, and at other private institutions.

Dr. Binkley has held senior positions at Sandia National Laboratories, the Department of Homeland Security (DHS), and the Department of Energy. He has conducted research in theoretical chemistry, materials science, computer science, applied mathematics, and microelectronics. At Sandia, Dr. Binkley managed computer science, fundamental chemistry, combustion science, and chemically reacting flow organizations. He also has served as the manager for the Office of Science's Combustion Research Facility, at Sandia's Livermore, California location. Dr. Binkley managed Sandia's Office of Science Program, comprising activities in materials science, chemistry, geoscience, magnetic fusion energy, atmospheric measurement technology, and scientific computing at Sandia's New Mexico and California locations. He also managed Sandia's program in distributed information systems technology.

Dr. Binkley's present research interests include high-accuracy determination of properties of atoms and molecules, high-fidelity simulation of complex systems such as combustion devices, and the underlying computer science of massively parallel computers and large-data systems.
Index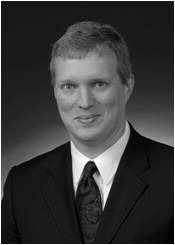 Dr. Jason Boehm joined the National Institute of Standards and Technology (NIST) in September 2006 as a policy analyst in the Program Office in the Office of the Director at NIST. As a policy analyst Dr. Boehm was responsible for providing objective analysis and evaluation to the Director of NIST on a portfolio of issues related to the biological sciences, homeland security, and programs that enhance innovation and competitiveness, in support of NIST strategic planning and budget development. Dr. Boehm came to NIST from the Office of Science and Technology Policy (OSTP), Executive Office of the President, where he was responsible for consultation, analysis, and policy development regarding science and technology related to multiple issues of homeland and national security including the development of medical and non-medical countermeasures against WMD, domestic nuclear defense, engineered threats and emerging infectious diseases, and biological and chemical agent decontamination, nuclear defense and detection, international collaborations on homeland security-related S&T, and a number of other issues.

Dr. Boehm originally joined OSTP as a AAAS/NTI Fellow in Global Security, an award that provided him the opportunity to work anywhere within the U.S. government on issues related to biological terrorism. Prior to joining the federal government Dr. Boehm was involved in cancer research at Cornell University, where he led a team of researchers studying the role of the cellular protein tissue transglutaminase in cell survival and tumorigenesis. Dr. Boehm received his Ph.D. in 2000 from the University of Nebraska Medical Center, Eppley Institute for Cancer Research, where he studied the role of receptor tyrosine kinase signaling in cell survival.
Index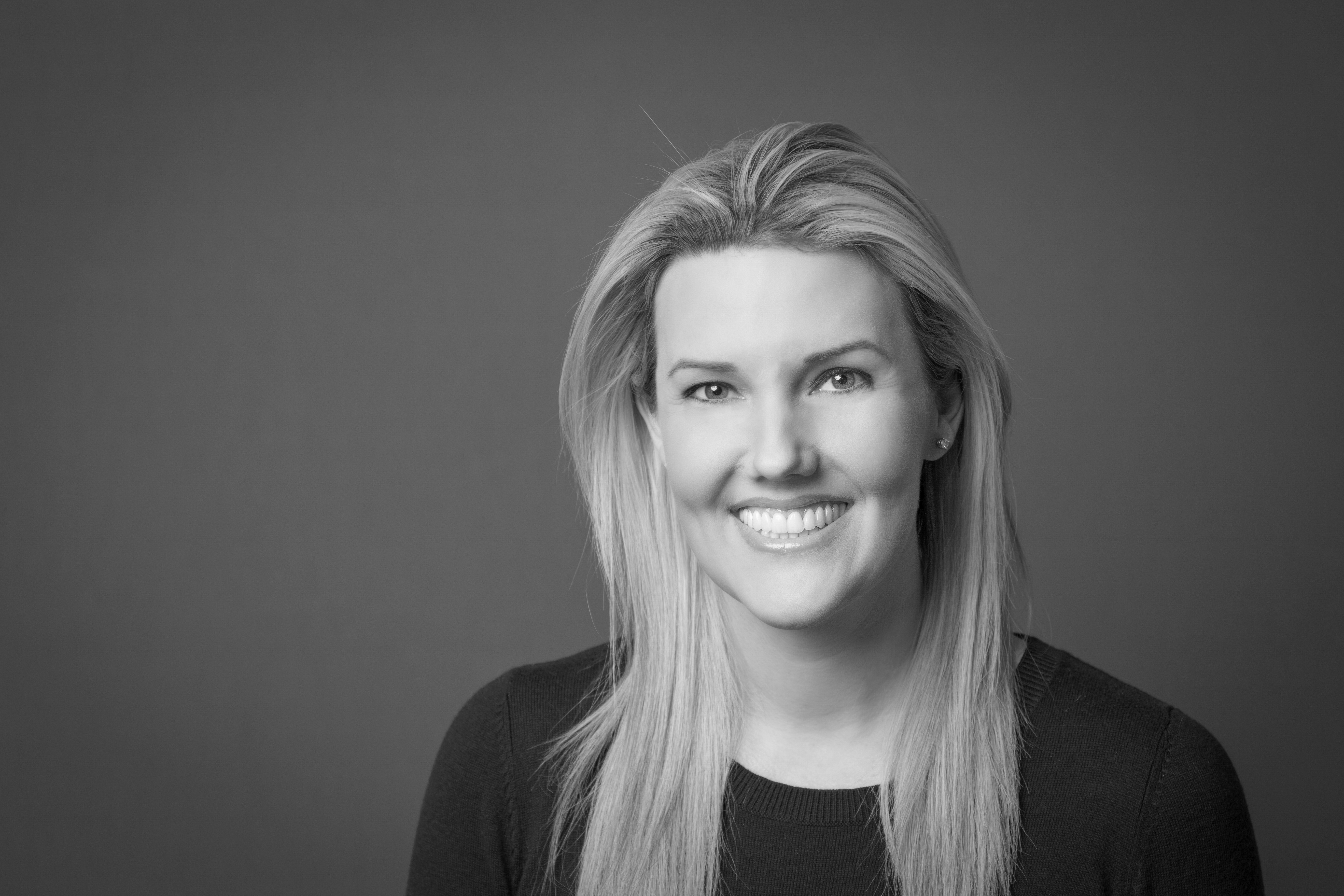 Alexis Bonnell is the Division Chief of Applied Innovation and Acceleration in the U.S. Global Development Lab of USAID. Over her career, Alexis has developed and delivered over a billion dollar of humanitarian and development programming in over 25 conflict, post-conflict, and emergency countries, in almost every sector from education to stabilization, for more than 30 International Bi-lateral donors, 10 UN agencies, the military, and private sector. She has held positions with every side of development including: implementers, donors, policy makers, and beneficiaries and is proud of her "360 degrees" of development experience. Her more than 20 years of experience in management and communications has provided her incredible opportunities to work on/with: Wall Street, "Dot.coms", Middle East Peace Plan, Afghan and Iraq Elections, global emergency response coordination and major logistics operations.


Her focus at the Lab is to help convene and connect people and organizations around the world with the most innovative applications of science, technology, innovation, and partnership to accelerate the end to extreme poverty. Alexis is leading the team to champion science and innovation into action, and most recently created the new Global Innovation Exchange, a industry level platform to share all globally relevant development R&D & innovation.

Index
Dr. Frederica Derema
is the Acting Director of the Air Force Office of Scientific Research, Arlington, Va. She provides executive direction in the planning, conduct and coordination of broad, frequently large-scale, and critical basic research and development program activities. These include the areas as advanced mathematical and computational methods for dynamic systems; information and decision systems; bio-systems; human cognition and socio-cultural systems.
Dr. Darema is a graduate of the University of Athens, Greece; the Illinois Institute of Technology; and the University of California at Davis, where she attended as a Fulbright Scholar and a Distinguished Scholar. After physics research associate positions at the University of Pittsburgh and Brookhaven National Laboratory, she received an American Physics Society Industrial Postdoctoral Fellowship and became a technical staff member in the Nuclear Sciences Department at Schlumberger-Doll Research. Subsequently, she joined the T.J. Watson IBM Research Center as a research staff member and group manager. While at IBM, she also served in the IBM Corporate Strategy Group examining and helping to set corporate-wide strategies. From 1996 to 1998, she completed a two-year interagency assignment at the Defense Advanced Research Projects Agency.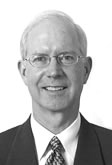 Dr. Bruce Darling has served as Executive Officer of the National Academy of Sciences (NAS) and the National Research Council (NRC) since July 2012. Prior to joining the Academy, Darling served from 1996 to 2012 as vice president, senior vice president and executive vice president of the University of California system. In fulfilling those roles, he was responsible for: acquisition of the University's state-funded budget; state and federal government relations; communications with the news media and public; alumni relations; private fundraising; overseeing the human resources and benefits office, including the University's $56 billion pension plan; the internal audit office; integrating strategic and operational matters with the University's Board of Regents; and management oversight of the Lawrence Berkeley National Laboratory, the Lawrence Livermore National Laboratory, and the Los Alamos National Laboratory.
He was co-chair with the University of California (UC) Provost of the UC Long Range Guidance Team that provided strategic guidance to the UC President and Board of Regents on future goals, objectives and strategies for the University. He was also co-chair with a UC Regent of the Eligibility and Admissions Study Group, which recommended to the UC President and Board of Regents changes to strengthen the University's undergraduate admissions policies and practices. From 1980 to 1996, he held positions at the University of California San Diego, including as Vice Chancellor and President of the UC San Diego Foundation. From 1974 to 1980, he worked at the National Science Foundation, including as special assistant to the NSF Director.
Darling is a member of the Board of Directors of the California Council on Science and Technology. He was a member of an external advisory committee to advise the National Science Foundation on the Re-competition of Major Research Facilities, and served on the Dean's Advisory Board for UC Santa Barbara's Donald Bren School for Environmental Science and Management. He was appointed, by the Chief Justice of the California Supreme Court, as a member of the California Commission for Impartial Courts. And he was co-chair of the 2002 and 2004 California education bond campaigns that secured voter approval for $25 billion in new expenditures for facilities construction and modernization at California's public schools, colleges and universities. He has been recognized as a Founding Father of the San Diego Supercomputer Center and as a Fellow of the American Association for the Advancement of Science. He is a recipient of the University of California Presidential Medal, the UC San Diego Foundation Civis Universitatis Award, the National Science Foundation Commendation for Notable Service, and the Rod Rose Award for the most outstanding paper published in the Journal of the Society of Research Administrators. Darling graduated Summa Cum Laude from the University of California, Los Angeles, where he was elected to Phi Beta Kappa, Pi Gamma Mu, Alpha Mu Gamma and Sigma Delta Pi national academic honors societies. He speaks Spanish and Portuguese, having attended elementary and secondary school in South America and the Caribbean.
Index
Dr. Stephen Dennis
provides leadership and guidance for data analytics within the Homeland Security Advanced Research Projects Agency (HSARPA) of the Science & Technology (S&T) Directorate and the Department of Homeland Security (DHS). Mr. Dennis provides technical guidance for information analysis, collaboration and sharing related to Big Data research and development at DHS. Mr. Dennis also serves as the S&T APEX Program Manager for the Border Enforcement Analytics Program to improve utilization of DHS Big Data sources for ICE Homeland Security Investigations. He has over thirty years of experience managing research programs in information analysis and processing automation within the Intelligence & Defense Communities and other federal agencies. Mr. Dennis holds a Master of Business Administration and a Master of Science Degree in Electrical Engineering from the University of Maryland, College Park, and a BS in Computer Engineering from Clemson University in SC.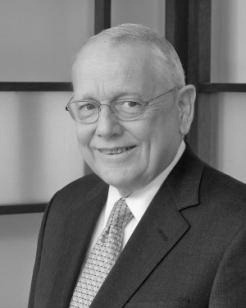 Mr. James F. Hinchman is the Deputy Executive Officer of the National Academy of Sciences and Deputy Executive Officer and Chief Operating Officer of the National Research Council at the National Academies, a private non-profit organization that also includes the National Academy of Engineering and the Institute of Medicine. He has been a member of the National Academies staff since May of 1999 and was its General Counsel before assuming his current position. At the time of his appointment to the National Academies staff, Mr. Hinchman was the Principal Assistant Comptroller General in the U.S. General Accounting Office. He joined the staff of GAO in 1985, and was General Counsel of the agency before becoming Principal Assistant Comptroller General in 1994. From 1996 to 1998, he was the Acting Comptroller General of the United States.

Prior to joining GAO, Mr. Hinchman worked for 15 years in the executive branch of the federal government in positions of increasing responsibility. He was an Associate General Counsel in the Department of Agriculture, a Deputy Associate Director in the Office of Management and Budget, and Associate General Counsel of the former Department of Health, Education and Welfare, where he began his federal career in 1971. Mr. Hinchman received his A.B. degree with honors from Harvard College in 1963 and his J.D. degree with honors from Harvard Law School in 1970. While in law school, he was a member of the Board of Editors of the Harvard Law Review. He is a member of the bar in Massachusetts and the District of Columbia. He served in the United States Navy from 1963 to 1967.
Index
LTC Bull Holland
is a Military Deputy at the Army Research Office.
Index
Dr. Keith Holtermann is the Director of National Training, Education and Exercises Division for the Department of Homeland Security's Federal Emergency Management Agency (FEMA). He has more than 35 years ofexperience in the emergency services field. Prior to joining FEMA, Dr. Holtermann was the Associate Dean for Health ciences at The George Washington University (GW) School of Medicine and Health Sciences and served on assignment with FEMA as their founding Director of the National Exercise and Simulation Center. While also at GW, Dr. Holtermann served on a four-year assignment with the U.S. Department of Health and Human Services (HHS) in the Office of the Assistant Secretary for Preparedness and Response in a variety of executive leadership charges. At HHS, he worked as the Emergency Operations Branch chief and the Training Exercises and Lessons Learned lead; he also opened and led the Office of International Response Policy.
Index
Dr. David A. Honey currently serves as the Director, Science and Technology, and as the Assistant Deputy Director of National Intelligence for Science and Technology. In this assignment he is responsible for the development of effective strategies, policies, and programs that lead to the successful integration of science and technology capabilities into operational systems.

Prior to this assignment, Dr. Honey served as the Deputy Assistant Secretary of Defense, Research, in the Office of the Assistant Secretary of Defense (Research and Engineering), from 31 August 2009 – 4 November 2011. Before that, Dr. Honey was the Defense Sector General Manager and a Senior Vice President in a small business pursuing innovations in the fields of advanced sensors, communications, UAVs and undersea warfare technology. Dr. Honey also served on the Air Force Scientific Advisory Board. Dr. Honey was the Director of the Defense Advanced Research Projects Agency (DARPA) Strategic Technology Office (STO), Director of the Advanced Technology Office (ATO), and Deputy Director and Program Manager of the Microsystems Technology Office (MTO). While at DARPA he led efforts in optoelectronics, networks, communications, information assurance, network centric-warfare applications, information assurance, sensor systems, space and near-space sensors and structures, maritime technology, underground facility detection and characterization, alternative energy, and chemical-biological defense.

Dr. Honey is a retired Air Force Lieutenant Colonel who began his military career as a pilot (B-52D/H and FB-111) and later transitioned into managing a wide variety of technical programs involving intelligence, surveillance and reconnaissance.He received a B.S. in Photographic Science from Rochester Institute of Technology; an M.S. in Optical Science from the University of Arizona; an M.S. in Engineering Physics from the Air Force Institute of Technology (AFIT); and a PhD in Solid State Science from Syracuse University.
Index
Dr. Chavonda Jacobs-Young has served as Administrator of the U.S. Department of Agriculture's chief scientific in-house research agency since February 2014. Previously, Dr. Jacobs-Young had served as ARS Associate Administrator for National Programs, where she led the Office of National Programs, which manages the research objectives of the Agency, and the Office of International Research Programs, which is responsible for ARS' liaison with its international partners.

Prior to moving into her roles at ARS, Dr. Jacobs-Young served as the Director of the Office of the Chief Scientist at USDA, where she was responsible for facilitating the coordination of scientific leadership across the Department to ensure that research supported by, and scientific advice provided to, the Department and external stakeholders were held to the highest standards of intellectual rigor and scientific integrity. She also served as the Acting Director for USDA's National Institute of Food and Agriculture.

Dr. Jacobs-Young has also served as a senior policy analyst for agriculture in the White House Office of Science and Technology Policy where she supported the President's science adviser and others within the Executive Office of the President on a variety of agricultural scientific activities and worked across the Federal Government to improve interagency cooperation and collaboration on high-priority scientific issues.

Dr. Jacobs-Young is a native of Georgia. She holds M.S. and Ph.D. degrees in Wood and Paper Science and a B.S. degree in Pulp and Paper Science and Technology from North Carolina State University. She also is a graduate of American University's Executive Leadership in Public Policy Implementation Program.
Index
Dr. Gary Matlock is serving as the Deputy Assistant Administrator for Science for NOAA's Oceanic and Atmospheric Research. He also is the Director of the Office of Policy, Planning, and Evaluation in the Office of Oceanic and Atmospheric Research (OAR) of the National Oceanic and Atmospheric Administration (NOAA) He has served in that capacity since January 2011 and is responsible for guiding and evaluation NOAA's research and development portfolio. Prior to arriving at OAR, he spent 18 years working in three other NOAA Line Offices directing ecological and fisheries related research and overseeing the agency's national and international fisheries management programs.
Throughout his career, he has successfully led an effort to base fisheries management decisions on scientific information instead of political whim or personal opinions. This goal has taken him to all levels of the judicial system as an expert witness on behalf of science and fisheries management decisions, including the U.S. Supreme Court where a NMFS decision concerning native American tribal treaty rights and salmon on the west coast was upheld. He has and continues to publish in the national and international scientific literature on the biological, ecological, social, and economic aspects of fisheries science and management.
He received a U.S. Department of Commerce Gold Medal in 1996, and the Vice President's Hammer award in 1998 for his efforts to reform the fisheries management regulatory process. He received another Gold Medal in 2000 for having led the development of an e-commerce based program for requiring and issuing a financially self-sustaining Atlantic tunas fishing permit (the first marine recreational fishing permit in the U.S.)
Index
Dr. Anne Plant is currently Chief of the Biosystems and Biomaterials Division. She served for a year in the White House Office of Science and Technology Policy and is currently the NIST Representative to the NSTC Life Science Sub-Committee. She serves on the NIBIB National Advisory Council for Biomedical Imaging and Bioengineering, Co-chairs ASTM International Committee F04.46 on Standards for Cell Signaling, and is on the Editorial Advisory Board of the journal, Biointerphases. She is a Fellow of the American Institute for Medical and Biological Engineering.

Anne Plant received her Ph.D. in Biochemistry from Baylor College of Medicine (Houston, Texas) in a program that included biophysics, cell biology, and synthetic chemistry. She was a National Research Council postdoctoral fellow at the Naval Research Laboratory in Washington, DC and then moved to the National Institute of Standards and Technology, focusing on biosensors and biophysics. At NIST, she formed a group in Biomolecular Materials primarily to study membrane protein structure/function in model membranes at surfaces and the application of surface analytical tools to study biomolecular events. These surface analysis tools proved important to the fabrication and understanding of extracellular matrix and the role that mechanical, chemical and topographical properties of the extracellular have on cell response. This work led to formation of the Cell Systems Science Group. Robust and meaningful quantification of cell response through quantitative cell imaging has been an important component of that research. Currently, her focus is on understanding the sources of biological variability and theoretical approaches for prediction of complex biological response.
Index
Dr. William Regli became acting director of the Defense Sciences Office (DSO) in January 2017. For the past two years, Dr. Regli was the deputy director of DSO. Dr. Regli's current interests include computational tools to exploit the properties of advanced materials, additive manufacturing systems, and enabling new paradigms for design and production. Dr. Regli has published more than 250 technical articles, including those in leading venues for research in computer graphics, artificial intelligence, robotics, wireless networking, tissue engineering, and engineering design and manufacturing. His research has spawned two start-up technology companies (one focused on mobile communications for public safety, the other on information management in edge networks) and resulted in five U.S. patents.
Dr. Regli holds a Doctor of Philosophy degree in computer science from the University of Maryland at College Park and a Bachelor of Science degree in mathematics from Saint Joseph's University. He has been on the faculty of Drexel University since 1997, most recently as a professor of computer and information science and Senior Associate Dean for research and scholarly activities for the Drexel College of Computing and Informatics. Dr. Regli's federal service includes a National Research Council postdoctoral fellowship at the National Institute of Standards and Technology (NIST) and an ongoing role as scientific adviser to the Defense Programs Office of the U.S. Department of Energy's (DoE) National Nuclear Security Administration (NNSA) in the areas of information technology and advanced manufacturing. Dr. Regli is a fellow of the Computer Society of the Institute of Electrical and Electronics Engineers (IEEE) and a senior member of both the Association of Computing Machinery (ACM) and Association for the Advancement of Artificial Intelligence (AAAI).
Index
Dr. Richard Seligman
is the Chair of the Federal Demonstration Partnership (FDP) and Associate Vice President for Research Administration at the California Institute of Technology.
Index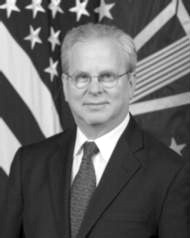 Dr. Robin Staffin
is Acting Deputy Under Secretary of Defense for Laboratories and Basic Sciences for the U.S. Department of Defense. He was previously the Director for Basic Research in the Office of the Deputy Under Secretary of Defense for Laboratories and Basic Sciences, where he determines policy and exercises oversight for science and technology programs of the military services and defense agencies in Budget Activity 1. He ensures that the long-term strategic direction of the Department's basic research program develops the fundamental science that underpins continued technological superiority of U.S. forces.
Previously, Dr. Staffin served as Associate Director of Science for High Energy Physics at the Department of Energy, and Deputy Assistant Secretary for Research and Development in DOE's Office of Defense Programs, where he managed the experimental facilities portfolio for the Nation's Stockpile Stewardship program. During the period 1998-2001, he directly advised the Secretary of Energy, first as Senior Policy Advisor for Science and Technology, and later as Senior Policy Advisor for National Security. From 1993-1996, Dr. Staffin was Special Assistant to the Assistant Secretary of Defense for International Security Policy, with a primary focus on nuclear weapons policy, stockpile stewardship, and nonproliferation. Prior to entering government service, Dr. Staffin was a senior physicist at the Lawrence Livermore Laboratory in California. Dr. Staffin earned his bachelors degree in physics at MIT and his doctorate in theoretical particle physics at Stanford University.
Index
Dr. Kathryn Sullivan joined the Office of Integrative Activities (OIA) in the Office of the National Science Foundation Director as a senior advisor in July 2008. Prior to then, she served as the Deputy Director of NSF's Office of International Science and Engineering. In her current capacity, Ms. Sullivan coordinates OIA's budget development, strategic outreach initiatives and select administrative functions as well as provides support to the Office of the Director on NSF cross-cutting policy and procedural issues. Additionally, Ms. Sullivan serves as the Executive Secretary to the National Science Board's Committee on Education and Human Resources.

Prior to working at NSF, Ms. Sullivan served in a number of positions focusing on international science, engineering and technology policy and programs within the U.S government including: Special Assistant for International Affairs in the Office of the Vice President, Senior Analyst in the White House Office of Science and Technology Policy, Program Director of International Affairs in the Deputy Secretary of Commerce's Office of Space Commerce, and Assistant for Non-Proliferation to the Assistant Secretary in the Commerce Department's Bureau of Export Administration.

Ms. Sullivan established NASA's Japan Office and served as the first NASA Representative at the U.S. Embassy in Tokyo. She holds a master's degree from the Fletcher School of Law and Diplomacy and a bachelor's from Wellesley College.
Index

Dr. Neil Thakur
is a health policy expert who specializes in performance measurement, implementation and governance. Over the past 20 years, Dr. Thakur has been serving large systems as a provider, researcher, funder and legislative staffer. He helps organizations fulfill their missions through innovation, partnership and measurement.
Dr. Thakur is Special Assistant to the National Institutes of Health (NIH) Deputy Director for Extramural Research, where he is primarily focused open science. He implemented and manages the world's largest policy to make biomedical research papers publically accessible. He also co-chaired the White House taskforce that lead to the requirement that all federal science agencies make their research papers publicly accessible. During is his tenure at NIH, he also spent a year on detail to the US Senate Special Committee on Aging, raising awareness about quality issues in long-term health care, particularly around Alzheimer's care and pharmaceuticals.

Prior to his time at NIH, Dr. Thakur worked with health systems in many capacities. He was Assistant Director of Health Services Research and Development at the Department of Veterans Affairs (VA), where he lead an evaluation service for the VA clinical system. He also represented the VA research service in setting clinical performance measures. In his post-doctoral-fellowship, he studied the interactions between jails, Medicaid and behavioral health care, and how changes in health financing impacted people's utilization of these systems. During graduate school, he worked throughout the Connecticut behavioral health system, helping to implement managed care and health information systems, and raise tens of millions of dollars in competitive grants.

Dr. Thakur won many awards for his government service, including several NIH Director's Awards, and the Secretary for Health and Human Services' award for Meritorious Service, the second highest award that the Secretary can bestow. He holds a Ph.D. in Health Policy from Yale University School of Public Health and completed a NIMH postdoctoral fellowship in mental health services research at the Cecil G. Sheps Center for Health Services Research at the University of North Carolina at Chapel Hill. He lives in Maryland with his wife Jen, and plans to make furniture for their new home.