News You Can Use
Links to articles of interest to GUIRR members.
GUIRR COUNCIL ASSOCIATE BIOGRAPHIES
COuncil aSSOCIATE ROSTER

Jay Benforado, U.S. Environmental Protection Agency
Jason Boehm, National Institute Standards & Technology
Bruce Darling, National Research Council
Lance Davis, National Academy of Engineering
Patricia Dehmer, U.S. Department of Energy
Robert Detrick, Office of Oceanic & Atmospheric Research
Steven Fine, National Oceanic and Atmospheric Administration
Daniel Gerstein, U. S. Department of Homeland Security
John Hickman, UIDP President, Deere & Company
James Hinchman, National Research Council
Cynthia Hope, FDP Chair, University of Alabama
Thomas Kalil, Office of Science & Technology Policy
Andrew Reynolds, U.S. Department of State
Walter Schaffer, National Institutes of Health
Lawrence Schuette, Office of Naval Research
Kathryn Sullivan, National Science Foundation
David Skatrud, Army Research Office
Robin Staffin, U.S. Department of Defense
Andrew Szmerekovsky, Air Force Research Laboratory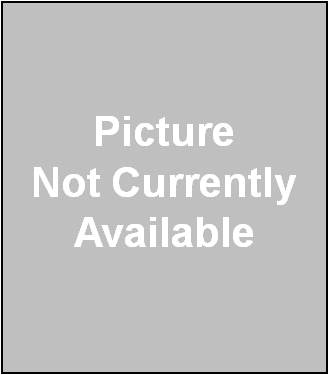 Jay Benforado
* Bio and Photo Coming Soon *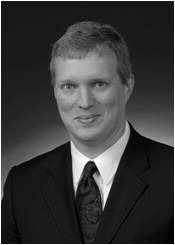 Jason Boehm joined the National Institute of Standards and Technology (NIST) in September 2006 as a policy analyst in the Program Office in the Office of the Director at NIST. As a policy analyst Dr. Boehm was responsible for providing objective analysis and evaluation to the Director of NIST on a portfolio of issues related to the biological sciences, homeland security, and programs that enhance innovation and competitiveness, in support of NIST strategic planning and budget development. Dr. Boehm came to NIST from the Office of Science and Technology Policy (OSTP), Executive Office of the President, where he was responsible for consultation, analysis, and policy development regarding science and technology related to multiple issues of homeland and national security including the development of medical and non-medical countermeasures against WMD, domestic nuclear defense, engineered threats and emerging infectious diseases, and biological and chemical agent decontamination, nuclear defense and detection, international collaborations on homeland security-related S&T, and a number of other issues. Dr. Boehm originally joined OSTP as a AAAS/NTI Fellow in Global Security, an award that provided him the opportunity to work anywhere within the U.S. government on issues related to biological terrorism. Prior to joining the federal government Dr. Boehm was involved in cancer research at Cornell University, where he led a team of researchers studying the role of the cellular protein tissue transglutaminase in cell survival and tumorigenesis. Dr. Boehm received his Ph.D. in 2000 from the University of Nebraska Medical Center, Eppley Institute for Cancer Research, where he studied the role of receptor tyrosine kinase signaling in cell survival.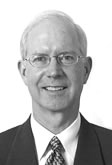 Bruce Darling is Executive Officer at the National Academy of Sciences and the National Research Council, he previously was the senior vice president-university affairs from 2002 to 2012.
Mr. Darling also served as UC's interim vice president-laboratory management from January 2003 through October 2003. In this capacity, Mr. Darling was the senior university official responsible for UC's management oversight of three national laboratories - Los Alamos National Laboratory, Lawrence Livermore National Laboratory and Ernest O. Lawrence Berkeley National Laboratory - for the U.S. Department of Energy and the National Nuclear Security Administration.
Mr. Darling was appointed senior vice president for university and external relations in May 2000 after serving as vice president for university and external relations since November 1996. Previously, he served as vice chancellor for development and university relations at UC San Diego. Mr. Darling joined UC in 1980 as special assistant to the chancellor at UC San Diego after having served in a variety of administrative positions at the National Science Foundation. He was assistant vice chancellor and associate vice chancellor for university relations before being appointed a vice chancellor in 1993.
He graduated summa cum laude with a bachelor's degree in political science from UCLA in 1974, where he was elected to Phi Beta Kappa and three other national scholastic honorary societies. He speaks Spanish and Portuguese, having lived in South America and the Caribbean for much of his childhood. Mr. Darling has received several scholastic and professional honors and is active in numerous professional and civic activities. He serves on the boards of the California Council on Science and Technology and Californians for Higher Education. Additionally, Mr. Darling is a member of the New York Academy of Sciences and the American Association for the Advancement of Science.

Lance A. Davis is the Executive Officer of the National Academy of Engineering. As Executive Officer, Dr. Davis is responsible for the program, financial and membership operations of the Academy, reporting to the President. Prior to joining the Academy, Dr. Davis served as Deputy Director, Defense Research and Engineering (Laboratory Management and Technology Transition) at the Pentagon from 1994 to 1999. Dr. Davis spent the majority of his career in industry at Allied-Signal Inc. He joined the then Allied Chemical as a Research Scientist in 1968 and moved through a succession of R&D management positions leading to appointment as Vice President of Corporate Research and Development in 1984. He continued in this capacity until joining the Defense Department in 1994. Dr. Davis graduated Summa cum Laude from Lafayette College in 1961 with a BS in Metallurgical Engineering. He received a Masters of Engineering in 1963 and a Ph.D. in Engineering and Applied Science from Yale University in 1966. He spent two years as a Postdoctoral Fellow at Yale before joining Allied. Dr. Davis is a member of Phi Bata Kappa and Tau Beta Pi. He was elected to the National Academy of Engineering in 1992.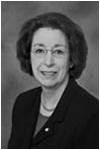 Patricia M. Dehmer is the Deputy Director for Science Programs in the Office of Science at the U.S. Department of Energy (DOE). In this capacity, Dr. Dehmer is the senior career science official in the Office of Science, which is third largest Federal sponsor of basic research in the United States, the primary supporter of the physical sciences in the U.S., and one of the premier science organizations in the world.
As Deputy Director for Science Programs, Dr. Dehmer provides scientific and management oversight for the six science programs of the Office of Science (basic energy sciences, biological and environmental research, fusion energy sciences, advanced scientific computing research, high energy physics, and nuclear physics), for workforce development for teachers and scientists, and for construction project assessment. The Office of Science supports research at 300 colleges and universities nationwide, at DOE laboratories, and at other private institutions.
From 1995 to 2007, Dr. Dehmer served as the Director of the Office of Basic Energy Sciences (BES) in the Office of Science. Prior to coming to DOE, she was senior scientist at Argonne National Laboratory where she led research activities in experimental atomic, molecular, and optical physics; chemical physics; and multiphoton processes. She has published more than 125 refereed articles. As director of BES, Dehmer manages a $1.4 billion portfolio of research in condensed matter and materials physics, chemistry, geosciences and biosciences and also the nation's largest suite of user facilities for x-ray, neutron and electron-beam scattering. Included in this suite are the new Spallation Neutron Source and the Linac Coherent Light Source, a short wavelength free electron laser, which is still in construction. Dr. Dehmer was honored with the Meritorious Presidential Executive Rank Award (2000) and the Distinguished Presidential Executive Rank Award (2003) for her exemplary federal service. Dr. Dehmer received the Bachelor of Science degree in Chemistry from the University of Illinois in 1967 and the Ph.D. degree in Chemical Physics from the University of Chicago in 1972.

Robert Detrick is the Assistant Administrator (AA) of NOAA's Office of Oceanic and Atmospheric Research (OAR) and chair of the NOAA Research Council. He is responsible for daily operations and administration of NOAA's research enterprise including a network of research laboratories and academic partnerships, and the execution of NOAA programs including the Climate program, National Sea Grant, and Ocean Exploration. He joined NOAA in February 2012.

A marine geophysicist, Dr. Detrick has extensive experience in marine science, technology, and marine operations. Before joining NOAA, Dr. Detrick was Director of the National Science Foundation's Division of Earth Sciences. He joined NSF in 2008 following more than 20 years at Woods Hole Oceanographic Institution (WHOI), where he was a Senior Scientist and Vice President for Marine Facilities and Operations.

Dr. Detrick's research focused on aspects of marine geology. He lists more than 100 scientific publications on the seismic structure of mid-ocean ridges and oceanic crust, the size, depth, and properties of ridge crest magma chambers; and the nature of mantle flow beneath mid-ocean ridges and relationship to ridge segmentation and axial topography.

A Fellow of the American Geophysical Union, Detrick received the A. G. Huntsman Medal in 1996 which honors "marine scientists who have had and continue to have a significant influence on the course of marine scientific thought."

He has participated in more than 30 major oceanographic cruises, 18 as Chief Scientist or Co-chief Scientist. He was Co-principal Investigator for WHOI's ocean bottom seismic instrumentation laboratory which builds and operates ocean bottom seismometers for the U.S. National Ocean Bottom Seismic Instrumentation Pool. He was Senior Principal Investigator on WHOI's NSF-funded project to build a replacement for WHOI's Deep Sea Research Vessel Alvin.
Dr. Detrick has served on and chaired committees and panels for various international and national organizations including the RIDGE Steering Committee (Chair from 1992-1995), the Joint Oceanographic Institutions for Deep Earth Sampling (JOIDES) Executive Committee of the Ocean Drilling Program (Chair from 1996-1998) and the NSF Geosciences Advisory Committee (Chair 2004-2005). He was a member of the Board of Governors of Joint Oceanographic Institutions (JOI) (1995-2007) and chaired the JOI Board from 2002-2004. He is a Past President of AGU's Tectonophysics Section and is chair of the International Continental Drilling Program Assembly of Governors.

He holds a bachelor's degree in geology and physics from Lehigh University (1971), a master's degree from the University of California, San Diego in marine geology (1974), and a doctorate from the Massachusetts Institute of Technology/WHOI Joint Program in Oceanography (1978). A native of Pittsburgh, Pa., he lives on Capitol Hill in Washington, DC.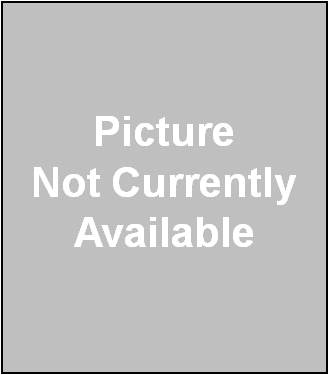 Steven Fine

*Bio & Photo Coming Soon*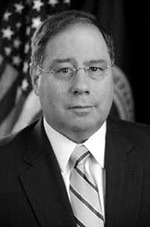 Daniel M. Gerstein
has served as the Deputy Under Secretary for Science & Technology in the Department of Homeland Security since August 2011. He is also an Adjunct Professor at American University in Washington, DC at the School of International Service (SIS) where he teaches graduate level courses on biological warfare and the evolution of military thought. Dr. Gerstein has extensive experience in the security and defense sectors in a variety of positions while serving as a Senior Executive Service (SES) government civilian, in uniform, and in industry. Before joining DHS, he served as the Principal Director for Countering Weapons of Mass Destruction (WMD) within the Office of the Secretary of Defense (Policy). He has served on four different continents participating in homeland security and counterterrorism, peacekeeping, humanitarian assistance, and combat in addition to serving for over a decade in the Pentagon in various high level staff assignments. Following retirement from active duty, Dr. Gerstein joined L-3 Communications as Vice President for Homeland Security Services, leading an organization providing WMD preparedness and response, critical infrastructure security, emergency response capacity, and exercise support to U.S. and international customers. Dr. Gerstein also has extensive experience in international negotiations having served on the Holbrooke Delegation that negotiated the peace settlement in Bosnia, developed and analyzed negotiating positions for the Conventional Armed Forces in Europe (CFE) talks, and developed an initiative to improve cross border communications between Colombia and neighboring Andean Ridge nations. Additionally, Dr. Gerstein led an initiative to develop a comprehensive biosurveillance system for the Department of Defense (2010-2011), served on the leadership team for the Project for National Security Reform (PNSR) which was charged with developing a new national security act to reflect the changing security environment (2007-2008), co-led the Secretary of the Army's Transition Team (2004-2005), and led the Army's most comprehensive restructuring since World War II (2000-2001).
He has been awarded numerous military and civilian awards including an award from the Government of Colombia, the Department of State's Distinguished Service Award, and the U.S. Army Soldiers Medal for heroism. He has published numerous books and articles on national security, biological warfare, and information technology including Bioterror in the 21st Century (Naval Institute Press, October 2009), ICMA Report: Planning for a Pandemic (ICMA Press, Volume 39/Number 3 2007), Securing America's Future: National Strategy in the Information Age (Praeger Security International, September 2005); Leading at the Speed of Light (Potomac Books, November 2006); Assignment Pentagon (Potomac Books, May 2007). He has also served as a fellow at the Council on Foreign Relations and is a current member. Dr. Gerstein graduated from the United States Military Academy at West Point and has masters degrees from Georgia Institute of Technology in Operations Research, the National Defense University in National Security & Strategic Studies and the Command & General Staff College in National Security Strategy & Policy, and a Doctor of Philosophy degree from George Mason University in Biodefense.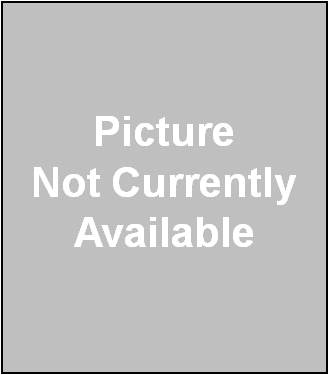 John Hickman

*Bio & Photo Coming Soon*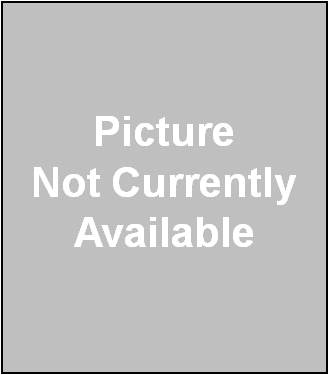 James F. Hinchman is the Deputy Executive Officer of the National Academy of Sciences and Deputy Executive Officer and Chief Operating Officer of the National Research Council at the National Academies, a private non-profit organization that also includes the National Academy of Engineering and the Institute of Medicine. He has been a member of the National Academies staff since May of 1999 and was its General Counsel before assuming his current position.

At the time of his appointment to the National Academies staff, Mr. Hinchman was the Principal Assistant Comptroller General in the U.S. General Accounting Office. He joined the staff of GAO in 1985, and was General Counsel of the agency before becoming Principal Assistant Comptroller General in 1994. From 1996 to 1998, he was the Acting Comptroller General of the United States.

Prior to joining GAO, Mr. Hinchman worked for 15 years in the executive branch of the federal government in positions of increasing responsibility. He was an Associate General Counsel in the Department of Agriculture, a Deputy Associate Director in the Office of Management and Budget, and Associate General Counsel of the former Department of Health, Education and Welfare, where he began his federal career in 1971.

Mr. Hinchman received his A.B. degree with honors from Harvard College in 1963 and his J.D. degree with honors from Harvard Law School in 1970. While in law school, he was a member of the Board of Editors of the Harvard Law Review. He is a member of the bar in Massachusetts and the District of Columbia. He served in the United States Navy from 1963 to 1967.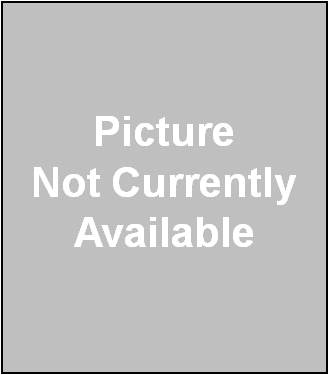 Cynthia Hope

*Bio & Photo Coming Soon*

Thomas Kalil is currently serving as the Deputy Director for Policy for the White House Office of Science and Technology Policy and Senior Advisor for Science, Technology and Innovation for the National Economic Council. Kalil is on leave from UC Berkeley, where he was Special Assistant to the Chancellor for Science and Technology at UC Berkeley. He was responsible for developing major new multi-disciplinary research and education initiatives at the intersection of information technology, nanotechnology, microsystems, and biology. He also conceived and launched a program called "Big Ideas @ Berkeley," which provides support for multidisciplinary teams of Berkeley students that are interested in addressing economic and societal challenges such as clean energy, safe drinking water, and poverty alleviation.
In 2007 and 2008, Kalil was the Chair of the Global Health Working Group for the Clinton Global Initiative. He was also a Senior Fellow with the Center for American Progress, where he co-authored A National Innovation Agenda, one of the four pillars of CAP's Economic Plan for Plan for the Next Administration. He was also a member of the Scientific Advisory Board of Nanomix, and has served on three committees of the National Academy of Sciences, including the Committee to Facilitate Interdisciplinary Research.
Previously, Kalil served as the Deputy Assistant to President Clinton for Technology and Economic Policy, and the Deputy Director of the White House National Economic Council. He led a number of White House technology initiatives, such as the National Nanotechnology Initiative, the Next Generation Internet, bridging the digital divide, e-learning, increasing funding for long-term information technology research, making IT more accessible to people with disabilities, and addressing the growing imbalance between support for biomedical research and for the physical sciences and engineering. He was also appointed by President Clinton to serve on the G-8 Digital Opportunity Task Force (dot force).
Prior to joining the White House, Kalil was a trade specialist at the Washington offices of Dewey Ballantine, where he represented the Semiconductor Industry Association on U.S.-Japan trade issues and technology policy. Kalil received a B.A. in political science and international economics from the University of Wisconsin at Madison, and completed graduate work at the Fletcher School of Law and Diplomacy. He is the author of articles and op-eds on S&T policy, the use of prizes as a tool for stimulating innovation, nanotechnology, nuclear strategy, newborn health, vaccines, the impact of mobile communications in developing countries, U.S.-Japan trade negotiations, U.S.-Japan cooperation in science and technology, the National Information Infrastructure, distributed learning, and electronic commerce.
Andrew W. Reynolds is the Deputy S&T Adviser to the Secretary of State U.S. Department of State Since August 2000, Mr. Reynolds, a career civil servant, has served as Deputy and chief of staff for the Office of the Science and Technology Adviser to the Secretary of State (STAS), U.S. Department of State. The STAS leads efforts to augment S&T personnel and literacy at the Department, to strengthen outreach to the domestic and international S&T community, and to foster mid- to long-term strategic planning to address science, engineering and technology issues in foreign policy at State Department and within the U.S. government, including the
defense and intelligence communities.
Mr. Reynolds began his career in 1974 with Systems Sciences Incorporated, Washington, D.C., as a researcher for energy and public health issues. He joined the Federal Energy Agency in 1975 and, subsequently, the Energy Information Administration of the Department of Energy (DOE), where he specialized in electricity, nuclear power and energy supply and demand forecasting and analysis. From 1983-1986 Reynolds was posted in Paris as DOE Representative for Europe in the US Mission to the Organization for Economic Cooperation and Development. He returned to Washington as Deputy Director for the DOE Office of International R&D Cooperation where he managed the U.S./U.S.S.R. Peaceful Uses of Atomic Energy agreement. He is an expert on the Three Mile Island and Chernobyl accidents.
Mr. Reynolds joined the State Department in 1990 as Deputy Director of the Office of Science and Technology Cooperation and, in 1994-96, served as S&T advisor to the U.S./Russia Cooperative Commission co-chaired by Vice President Al Gore and Russian Prime Minister Viktor Chernomyrdin. From October 1996 to August 2000, Reynolds was posted as Counselor for Environment, Science and Technology at the U.S. Embassy in Rome under a Limited Foreign Service appointment. During his career he has been regularly recognized for his performance and service, including with Meritorious and
Superior Honor Awards from the Department of State.
As an undergraduate, Mr. Reynolds combined international relations and pre-medical studies as a University Scholar at the University of Virginia, including coursework at the University of Copenhagen in Denmark. He holds graduate degrees in energy technology management from George Washington University and strategic intelligence from the National Defense Intelligence College. Mr. Reynolds capably speaks and reads Spanish, Italian, French, and some German.

Walter (Wally) T. Schaffer currently serves as the Senior Scientific Advisor for Extramural Research, National Institutes of Health. Prior to his move to the immediate office of the Deputy Director for Extramural Research, Dr. Schaffer served as Acting Director of the Office of Extramural Programs. He has also served as the NIH Research Training Officer for the NIH and Deputy Director of the Division of Program Analysis in the Alcohol Drug Abuse and Mental Health Administration. He has been a Scientific Review Administrator and a Senior Staff Fellow for the National Institute of Alcohol Abuse and Alcoholism. He joined the NIH in 1978 after earning a Ph.D. in Biochemistry at the University of Texas Health Science Center at San Antonio and a B.S. in Chemistry (1974) from the University of Washington. His research interests include hormonal influence on age-related changes and the regulation of oxidative metabolism in the brain. His research interests include the biomedical research workforce, hormonal influence on age-related changes and the regulation of oxidative metabolism in the brain.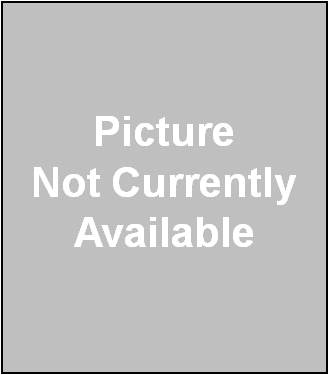 Kathryn Sullivan

*Bio & Photo Coming Soon*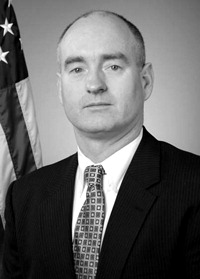 Lawrence Schuette is the Director of Research at the Office of Naval Research (ONR) in Arlington, VA. As the senior civilian responsible for Research at ONR, he oversees the basic and applied research investments which increase fundamental knowledge, foster opportunities for breakthroughs and provide technology options for future naval capabilities and systems. Dr. Schuette entered the Senior Executive Service in July 2007. He started his career as a research scientist at the Naval Research Laboratory (NRL) working in the Acoustics, Information Technology and Tactical Electric Warfare Divisions. Prior to joining ONR, Dr. Schuette also served as head of the Innovative Systems Subgroup of the OSD Technical Joint Cross Service Group during the 2005 Base Realignment and Closure (BRAC). He also served as Deputy Chief of the Joint IED Defeat Organization (JIEDDO) Laboratory Board and as a Special Assistant to the Assistant Secretary of the Navy for Research, Development and Acquisition. Dr. Schuette received his Bachelor's, Master's and Doctorate degrees in Electrical Engineering from The Catholic University of America. He is a 2008-2009 MIT Center for International Studies Seminar XXI Fellow and a Level III Defense Acquisition Workforce Improvement Act (DAWIA) S&T Manager. Dr. Schuette's awards include the Secretary of Defense's award for Exceptional Civilian Service, the Department of the Navy Superior Senior Service Award, the Department of the Navy Meritorious Civilian Service Award, the Naval Unit Commendation, the Naval Meritorious Unit Commendation and the American Red Cross Certificate of Extraordinary Personal Action.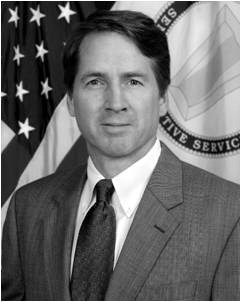 David D. Skatrud is the Army Research Laboratory (ARL) Deputy Director for Basic Science and the Director of the Army Research Office (ARO), a dual-hatted position.
As the ARL Deputy Director for Basic Science, Dr. Skatrud is the senior science and technology executive charged with oversight of the entire ARL basic research (6.1) program. He is responsible for maintaining an innovative and coherent program that has maximum Army impact on Army technology. The ARL is the Army's corporate laboratory with many sites spread throughout the U.S. Its mission is to provide the Army with the key technologies and analytical support that are necessary to ensure land warfare supremacy. The ARL is staffed with about 2,000 employees. The ARL total annual revenue exceeds $1.5 billion.
As the ARO Director, Dr. Skatrud leads an organization of world-class scientists who manage the Army's extramural research program in the life, mathematical, information, physical, and engineering sciences. The ARO research portfolio includes over $400 million in single investigator research (1,200 active projects), multidisciplinary research centers (over 40), and two University Affiliated Research Centers (UARCs). The research is conducted at over 220 universities, in collaboration with the Army laboratory community. Dr. Skatrud also oversees Army-wide programs including the Small Business Technology Transfer (STTR), and a Historically Black Colleges and Universities/Minorities Institutions (HBCU/MI) Program.
Dr. Skatrud received a BA from St. Olaf College, Northfield, Minnesota in 1979 with majors in mathematics and physics, and a Ph.D. in Physics from Duke University in 1984. Dr. Skatrud held a Post Doctoral appointment at Duke from 1984-1985. Following that, he joined the ARO as the program manager for the Army's extramural research program in Atomic, Molecular, and Optical Physics. In 1991, he was promoted to the position of Associate Director of the Physics Division. He served as the head of the Physics Division from 1997 until being selected as the Senior Executive Service (SES) Director of the Engineering Sciences Directorate in 2001, and selected to his current position in 2006. He has served in a number of extended special assignments, including DA and AMC HQ. Dr. Skatrud is a member of several professional societies, and is a Fellow in the Optical Society of America. He is also an Adjunct Full Professor at Duke University where he has performed quantum electronics research, taught graduate level courses in laser physics, and serves on Ph.D. dissertation committees.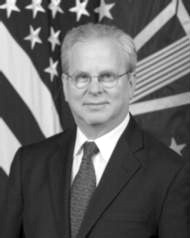 Robin Staffin is Acting Deputy Under Secretary of Defense for Laboratories and Basic Sciences for the U.S. Department of Defense. He was previously the Director for Basic Research in the Office of the Deputy Under Secretary of Defense for Laboratories and Basic Sciencess, where he determines policy and exercises oversight for science and technology programs of the military services and defense agencies in Budget Activity 1. He ensures that the long-term strategic direction of the Department's basic research program develops the fundamental science that underpins continued technological superiority of U.S. forces. Previously, Dr. Staffin served as Associate Director of Science for High Energy Physics at the Department of Energy, and Deputy Assistant Secretary for Research and Development in DOE's Office of Defense Programs, where he managed the experimental facilities portfolio for the Nation's Stockpile Stewardship program. During the period 1998-2001, he directly advised the Secretary of Energy, first as Senior Policy Advisor for Science and Technology, and later as Senior Policy Advisor for National Security. From 1993-1996, Dr. Staffin was Special Assistant to the Assistant Secretary of Defense for International Security Policy, with a primary focus on nuclear weapons policy, stockpile stewardship, and nonproliferation. Prior to entering government service, Dr. Staffin was a senior physicist at the Lawrence Livermore Laboratory in California. Dr. Staffin earned his bachelors degree in physics at MIT and his doctorate in theoretical particle physics at Stanford University.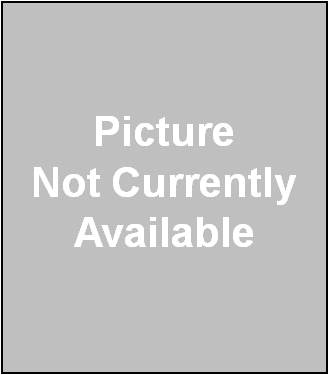 Andrew Szmerekovsky

*Bio & Photo Coming Soon*