GUIRR U-I Institutional Partners and Representatives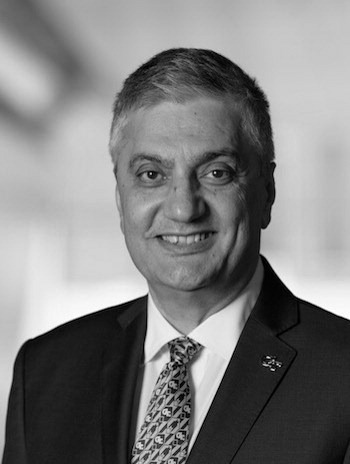 Dr. Chaouki T. Abdallah is the Executive Vice President for Research (EVPR) at the Georgia Institute of Technology. As a direct report to President G.P. "Bud" Peterson and a member of the president's cabinet, the EVPR serves as chief research officer for the Institute. This position provides overall leadership for the research, economic development, and related support units within Georgia Tech.

Abdallah began his college career at the Faculté d'ingénierie of the Université Saint-Joseph in Lebanon, then obtained a bachelor of engineering (B.E.) degree from Youngstown State University in 1981, and a M.S. and Ph.D. in electrical engineering from Georgia Tech in 1982 and 1988, respectively. He joined the Electrical and Computer Engineering (ECE) Department at the University of New Mexico (UNM), where he served as professor of electrical and computer engineering. Between 2005 and 2011, Abdallah was the ECE department chair, and he served as provost and executive vice president of academic affairs at UNM from 2011 to 2016. In 2017-18, he served as acting president, interim president, and finally the 22nd president of UNM. On September 1, 2018, he joined Georgia Tech as its EVPR.

He has published eight books (three as co-editor and five as co-author) and more than 300 peer-reviewed papers, and generated more than $9 million in external funding. Professor Abdallah conducts research and teaches courses in the general area of systems theory with a focus on control, communications, and computing systems. His research has been funded by the National Science Foundation, the Air Force Office of Scientific Research, the U.S. Naval Research Laboratory, national laboratories, and various companies. He served as the general chair of the 2008 CDC, the premier IEEE conference in decision and control. Abdallah, who is fluent in English, French, and Arabic, is a senior member of IEEE and a recipient of that organization's Millennium Medal.
Index
Majed Al Harbi is Strategic Technical University Portfolio Manager with Boeing Research and Technology.
Index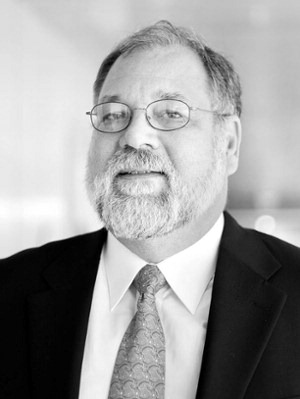 Dr. Mark Barteau is Vice President for Research at Texas A&M University. Barteau came to Texas A&M from the University of Michigan, where he was the director of the University of Michigan Energy Institute as well as the DTE Energy Professor of Advanced Energy Research, a professor of chemical engineering, a professor of chemistry and a Dow Distinguished Fellow in Sustainability.

He was one of 17 members of the National Research Council (NRC) committee that authored the report, "Beyond the Molecular Frontier: Challenges for Chemistry and Chemical Engineering." He chaired the NRC committee that produced the 2013 report, "Effects of Diluted Bitumen on Crude Oil Transmission Pipelines." He serves on two National Academies' studies developing research agendas for carbon dioxide removal and the utilization of carbon waste streams. He was co-chair of the Chemical Sciences Roundtable and chair of the Council of Chemical Sciences for the Department of Energy's Office of Science. He is currently on the National Academy of Sciences' board on Chemical Sciences and Technology and on the science advisory board for the National Institute of Clean and Low-Carbon Energy (NICE) in China. He is a member of the Board of Directors of NextEnergy in Detroit.

Prior to joining the University of Michigan in 2012, he served as the senior vice provost for research and strategic initiatives at the University of Delaware, where he held the Robert L. Pigford Endowed Chair of Chemical Engineering and was a professor of chemistry and biochemistry. In his leadership role, he was actively engaged in the development of funding and new facilities for several university-wide institutes, including biotechnology, rehabilitation and environmental institutes, and served as founding director of the University of Delaware Energy Institute. He chaired the Governor's Energy Advisory Council's Environmental Footprint Task Force, which prepared a five-year energy plan for the state of Delaware in 2009.
Index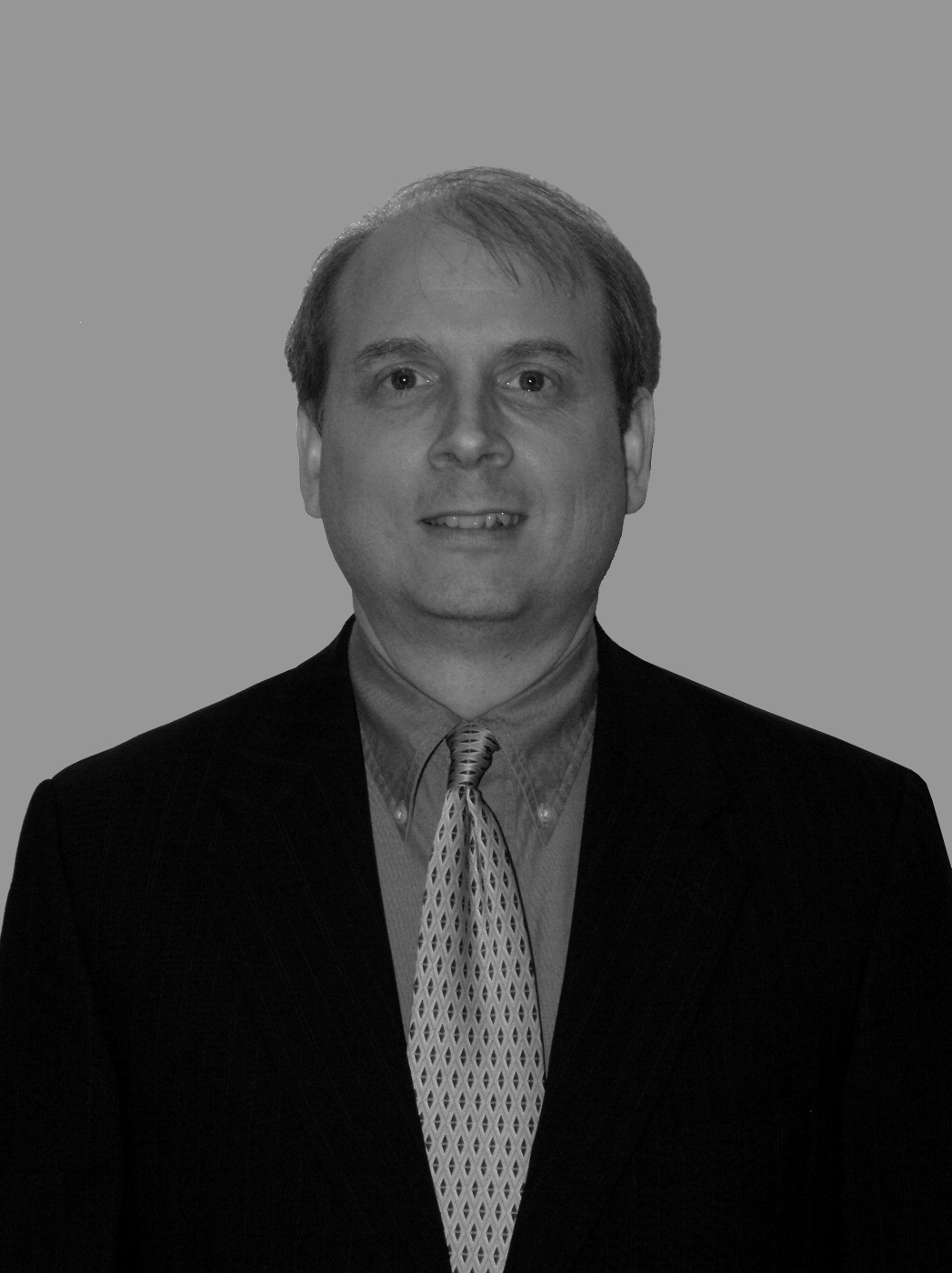 Dr. Robert (Bob) Berinato
is Chief Research Scientist at Dynetics, a leading mid-tier aerospace and defense company headquartered in Huntsville, AL. Since joining Dynetics in 1985, he has assumed increasing responsibilities supporting customers across a diverse set of technical disciplines. In his current position, he manages Dynetics' IRAD Program, promotes innovation and learning throughout the organization, and leads "Dynetics University," a vibrant internal education program featuring evening courses taught by Dynetics employees for Dynetics employees. Dr. Berinato received bachelor's degrees in Mechanical Engineering and Applied Physics from Georgia Tech in 1985, and master's and PhD in Electrical Engineering and master's in Applied Mathematics from the University of Alabama in Huntsville (UAHuntsville) in 1987, 1993, and 2007, respectively. He serves part-time as adjunct associate professor in the UAHuntsville Electrical and Computer Engineering Department where he teaches courses in communications theory, sensor systems, and signal processing. Dr. Berinato currently serves as the chair of the local IEEE Aerospace and Electronic Systems Society, is a member of the Huntsville Chamber of Commerce Technology Committee, is a board member of The Schools Foundation, is a graduate of Leadership Huntsville / Madison County, and represents Dynetics on the AMA Technology Innovation and Manufacturing Management Council.
Index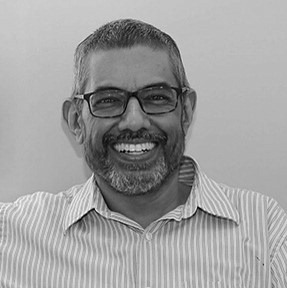 Dr. Kaushik Bhattacharya is the Vice Provost for Research the Howell N. Tyson, Sr., Professor of Mechanics and Materials Science at Caltech. His research group studies the mechanical behavior of solids and uses theory to guide the development of new materials.
Professor Bhattacharya received his B. Tech degree from the Indian Institute of Technology, Madras, India; his Ph.D. from the University of Minnesota and completed post-doctoral training at the Courant Institute for Mathematical Sciences. He joined Caltech in 1993. Dr. Bhattacharya has held visiting positions at Cornell University, Heriot-Watt University (Scotland), the Max-Planck-Institute (Germany), the University of Cambridge (England) the Indian Institute of Science, and the Jet Propulsion Laboratory. He received the Warner T. Koiter Medal of the American Society of Mechanical Engineering (2015), the Young Investigator Prize from the Society of Engineering Science (2004), the Special Achievements Award in Applied Mechanics from the American Society of Mechanical Engineers (2004), and the National Science Foundation Young Investigator Award (1994). Professor Bhattacharya is a fellow of the Society of Industrial and Applied Mathematics, and received Caltech's Graduate Student Council Teaching and Mentoring Award (2013). He was the editor of the Journal of Mechanics and Physics of Solids (2005-2015) and served as Executive Officer for Caltech's Mechanical and Civil Engineering department (2007-2015), overseeing the renovation of the Charles C. Gates Jr.-Franklin Thomas Laboratory.
Index
Brett Bosley is Battelle's vice president for Science and Technology. In that capacity, he oversees corporate R&D investments that drive growth and strengthen Battelle's technical capabilities and intellectual capital. Previously, Brett held management positions in the chemical and life sciences industry, including director of operations of Siemens Molecular Imaging Biomarker Research, and general manager of Callery Chemical. He was the finance leader at venture-backed startups in chemistry, drug discovery, and medical devices. Brett received an MBA in Finance from Carnegie Mellon University and a BS in Computer Science from National University. He is a member of the boards of the Battelle-managed Oak Ridge National Laboratory and the National Renewable Energy Laboratory. Brett served our country in the U.S. Marine Corps.
Index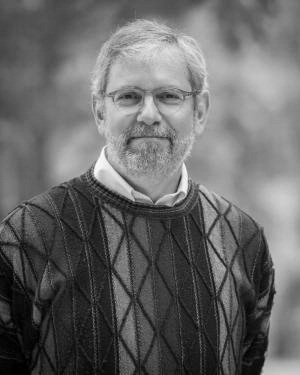 Dr. Philip Bucksbaum holds the Marguerite Blake Wilbur Chair in Natural Science at Stanford University, with appointments in Physics, Applied Physics, and in Photon Science at SLAC. He conducts his research in the Stanford PULSE Institute.

He joined the University of Michigan in 1990 and stayed for sixteen years, becoming Otto Laporte Collegiate Professor and then Peter Franken University Professor. He was founding Director of FOCUS, a National Science Foundation Physics Frontier Center, where he pioneered research using ultrafast lasers to control quantum systems. He also launched the first experiments in ultrafast x-ray science at the Advanced Photon Source at Argonne National Lab. In 2006 Bucksbaum moved to Stanford and SLAC, and organized the PULSE Institute to develop research utilizing the world's first hard x-ray free-electron laser, LCLS. In addition to directing PULSE, he has previously served as Department Chair of Photon Science and Division Director for Chemical Science at SLAC. His current research is in laser interrogation of atoms and molecules to explore and image structure and dynamics on the femtosecond scale. He currently has more than 250 publications.

Bucksbaum is a Fellow of the APS and the Optical Society, and has been elected to the National Academy of Sciences and the American Academy of Arts and Sciences. He has held Guggenheim and Miller Fellowships, and was Optical Society President in 2014. He will serve as the President of the American Physical Society in 2020. He has led or participated in many professional service activities, including NAS studies, national and international boards, initiatives, lectureships and editorships.
Index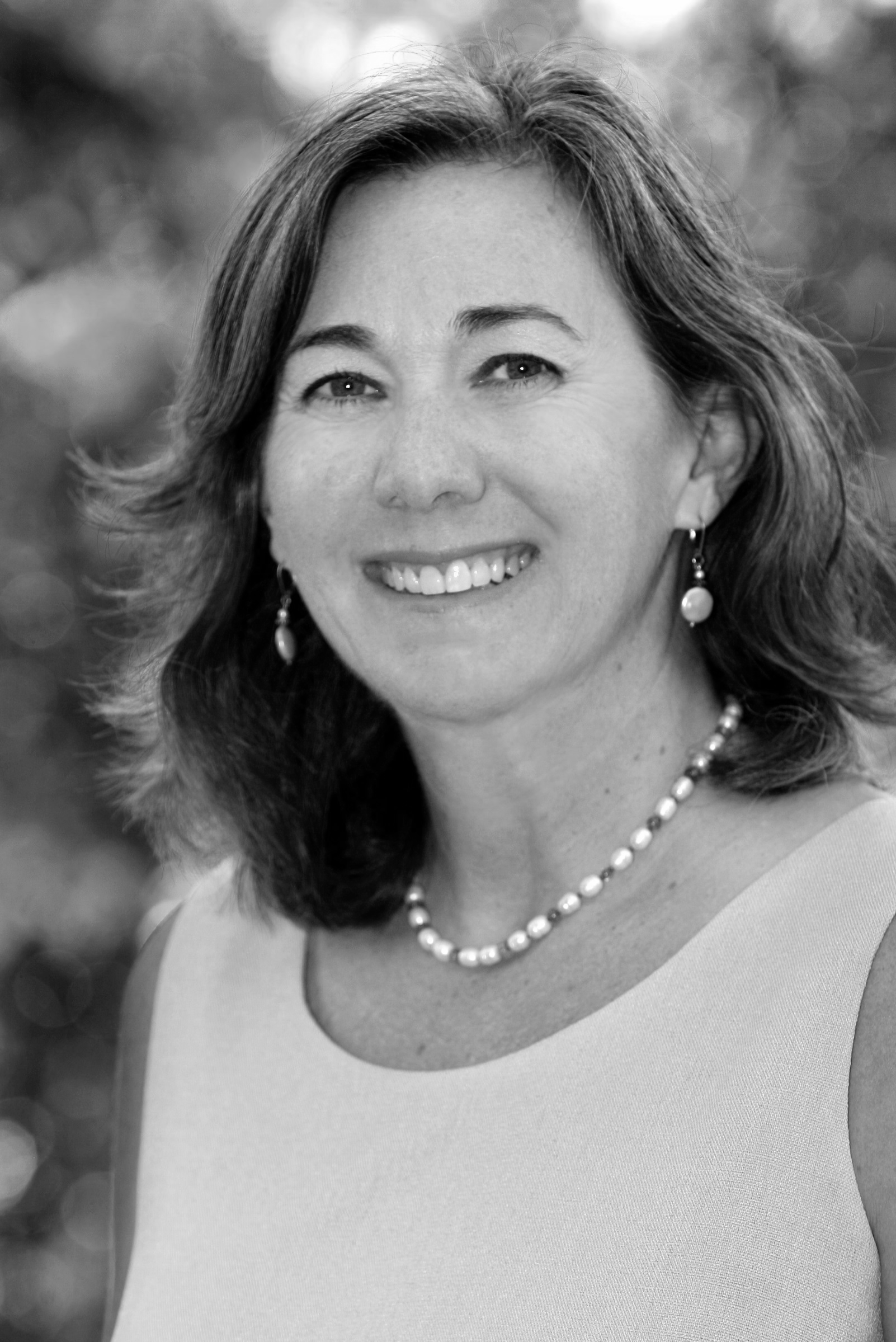 Coleen Burrus is the Director of Corporate Engagement and Foundation Relations for Princeton University's Office of the Dean for Research. She has more than 25 years of experience spanning the higher education, non-profit, and government sectors. Prior to joining Princeton in 2015, she was the Senior Director of Corporate Engagement at Northwestern University, and the Director of Foundation and Government Relations at the University of Chicago's Harris School of Public Policy Studies.

Ms. Burrus is an active member of the University-Industry Demonstration Partnership. Since joining Princeton, Ms. Burrus has led initiatives to increase engagement with New Jersey and New York businesses; with West Coast businesses, through the establishment of a Bay Area office; and with industry and foundations abroad. Ms. Burrus and the University's New Jersey outreach efforts were recently featured in NJBiz, the state's leading business journal. Ms. Burrus serves on the boards of the National Alliance for Mental Illness (Mercer County, NJ) and Choose NJ, an organization dedicated to encouraging economic growth throughout the state and particularly in urban centers.

In addition to her career in higher education, Ms. Burrus was elected by the City of Evanston, IL, to two terms as Alderman for the 9th Ward, and served on that City's Plan Commission. She also served as chairman of several committees including Economic Development, Human Services, and Administration and Public Works. During the 1990s, she was a Community Builder Fellow with the U.S. Department of Housing and Urban Development in the Rocky Mountain region, and an urban and economic development planner in St. Louis, Missouri.

Ms. Burrus earned an M.A. in urban affairs from Saint Louis University and certificates from the Kennedy School Executive Education program, the International City/County Managers' Association, and the American Institute of Certified Planners.
Index
Rebecca Cunningham is the interim vice president for research at the University of Michigan, where she is responsible for fostering the excellence and integrity of research across all three campuses. As interim vice president, Cunningham leads the Office of Research, whose mission is to catalyze, support and safeguard U-M research. She has vast experience as a researcher, administrator, educator and clinician, including more than 20 years spent as an emergency medicine physician at U-M and Hurley Medical Center (link is external) in Flint, Mich. Cunningham has served as the associate vice president for research-health sciences since 2017, where she oversees the portfolio of research faculty affairs, and partners with colleagues across campus to facilitate and energize the university's research agenda.

Over the course of her career, Cunningham's research has focused on injury prevention, opioid overdose, substance misuse prevention and public health. As a lead investigator, Cunningham has secured more than $50 million in continuous support from the U.S. Department of Health and Human Services (link is external) and other agencies to identify ways to improve health services. Cunningham has authored or co-authored more than 170 scholarly publications and a book, and she works to translate her research for greater societal impact. She served on the Michigan Prescription Drug and Opioid Abuse Commission (link is external), and often provides guidance and expert testimony across multiple levels of government.

In partnership with state and local agencies, Cunningham pioneered an improved, real-time data surveillance system to track opioid overdose cases across Michigan. She secured funding from the Fogarty International Center (link is external) to develop and lead the university's Ghana Emergency Medicine Collaborative, which improves the provision of emergency medical care in Ghana through innovative and sustainable physician, nursing and medical student training programs.
Index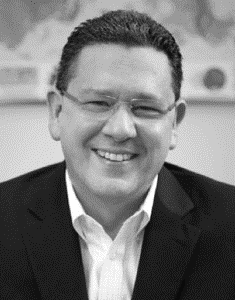 Pete Dulcamara is Chief Scientist and Technical Vice-President for the Kimberly-Clark Corporation. He is responsible for building technical talent globally, developing technology strategies at the enterprise level, and fostering a culture of scientific excellence and value creation.

In his first 12 years with Kimberly-Clark, Pete led the discovery, development, and delivery of science and technology as Vice-President for Corporate Research & Engineering. Before joining Kimberly-Clark, Pete had 18 years' experience with The Dow Chemical Company where he held various positions for numerous businesses in research and development, new business development, sustainable development, mergers & acquisitions, corporate licensing, and new ventures. Pete has a bachelor-of-science in chemistry with minors in mathematics and physics from Cameron University, bachelor-of-science and master-of-science in chemical engineering from Oklahoma State University.
Index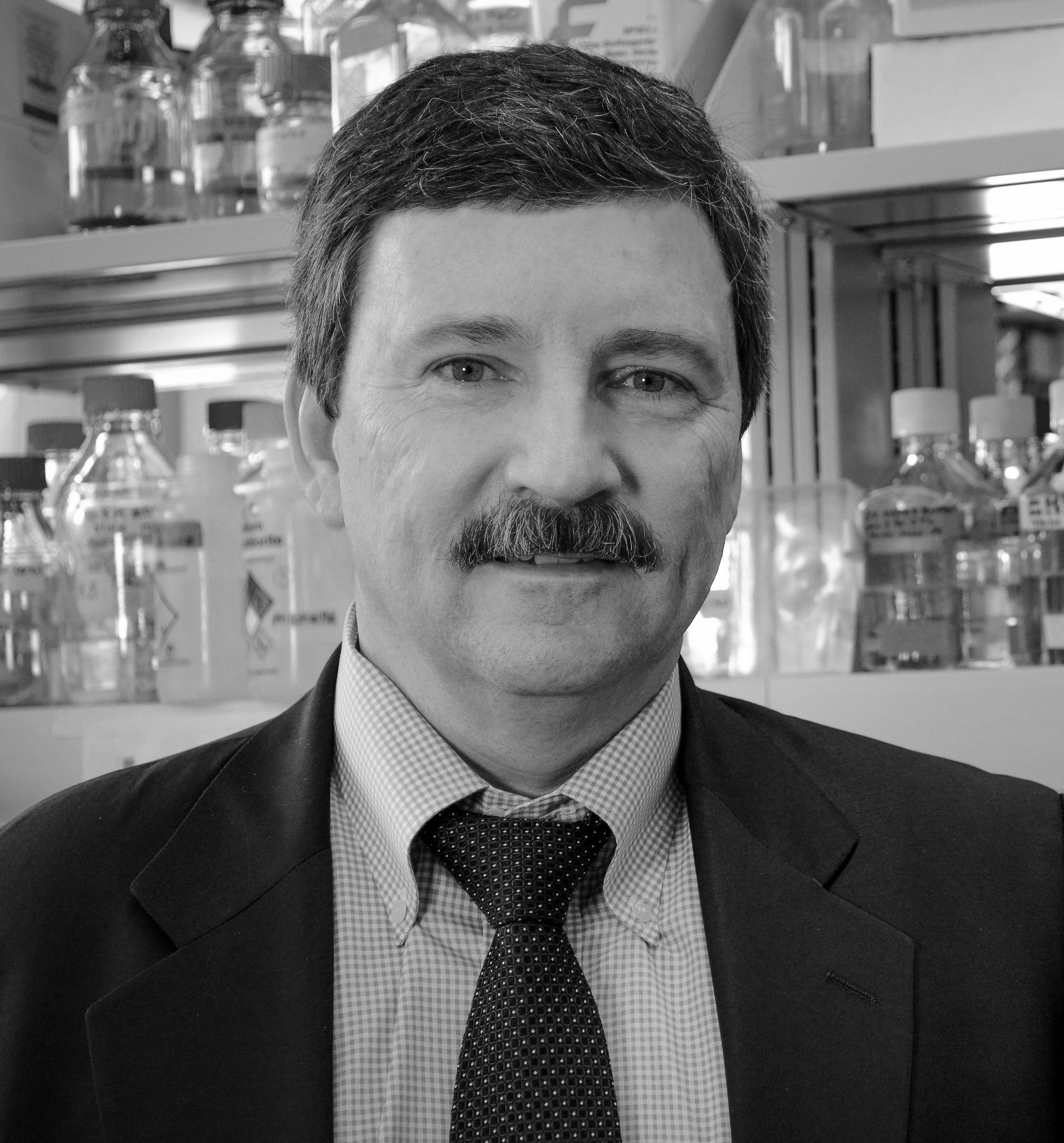 Dr. Daniel Flynn Ph.D., Vice President for Research, oversees research administration in the Division of Research at Florida Atlantic University, including the Office of Sponsored Programs, Research Integrity, Research Accounting, Technology Development, Veterinary Services, Research Communications and the Florida Atlantic University Research Corporation. The division works to expand and support the University's academic and research programs, promoting research, scholarship, creativity and collaboration with faculty and students. Prior to joining FAU, Flynn served as Associate Dean for Research in the College of Health Sciences at the University of Delaware. In that role, he helped grow the research enterprise by 60 percent, promoted the development of invention disclosures and patent applications by faculty and developed undergraduate entrepreneurial programs and research programs. He also served as the founding Associate Dean for Research and Economic Development at The Commonwealth Medical College, a new medical school in Scranton, PA. He oversaw all research activities at the college, including sponsored programs, research compliance, interactions with industry and technology transfer.

Flynn spent 17 years at West Virginia University, where he served as a Professor and Deputy Director of the Mary Babb Randolph Cancer Center. During his career, he has been awarded more than $40 million in research funding, mostly federal grants. The National Institutes of Health has funded Flynn's research program for more than 20 years to study signals that regulate invasion in breast cancer. During this tenure at WVU, he was Director of a Center of Biomedical Research Excellence for Cancer Cell Biology, developed mentoring programs for junior faculty, organized core facilities, served as principal investigator on a training grant in cancer nanotechnology and served as coordinator of the M.D./Ph.D. training program.

He has published 72 research articles and is the scientific founder of a successful biotech company, Protea Biosciences, Inc., based in Morgantown, West Virginia. The company employs more than 50 people and he served on its board of directors for 12 years. Flynn has also served on an editorial board, advisory committees for NIH and Association of American Medical Colleges, and has been an active member of NIH study sections. For more than 20 years, Flynn taught medical students, graduate and undergraduate students. He was nominated as teacher of the year at WVU medical school five times and received the award twice. He also developed graduate and undergraduate courses, a doctoral degree program curriculum in cancer cell biology at WVU and developed a Professional Science of Masters degree program, approved by the Pennsylvania Department of Education.
He obtained his B.S. in microbiology from the University of Maryland, College Park (1981) and his Ph.D. in virology from North Carolina State University (1988). Flynn conducted his post-doctoral studies at the University of Virginia (1992) in oncogenes and signal transduction. Flynn has been married to Sharon for more than 30 years and has four grown sons, one of whom currently serves as a Sergeant and Combat medic for the U.S. Army.
Index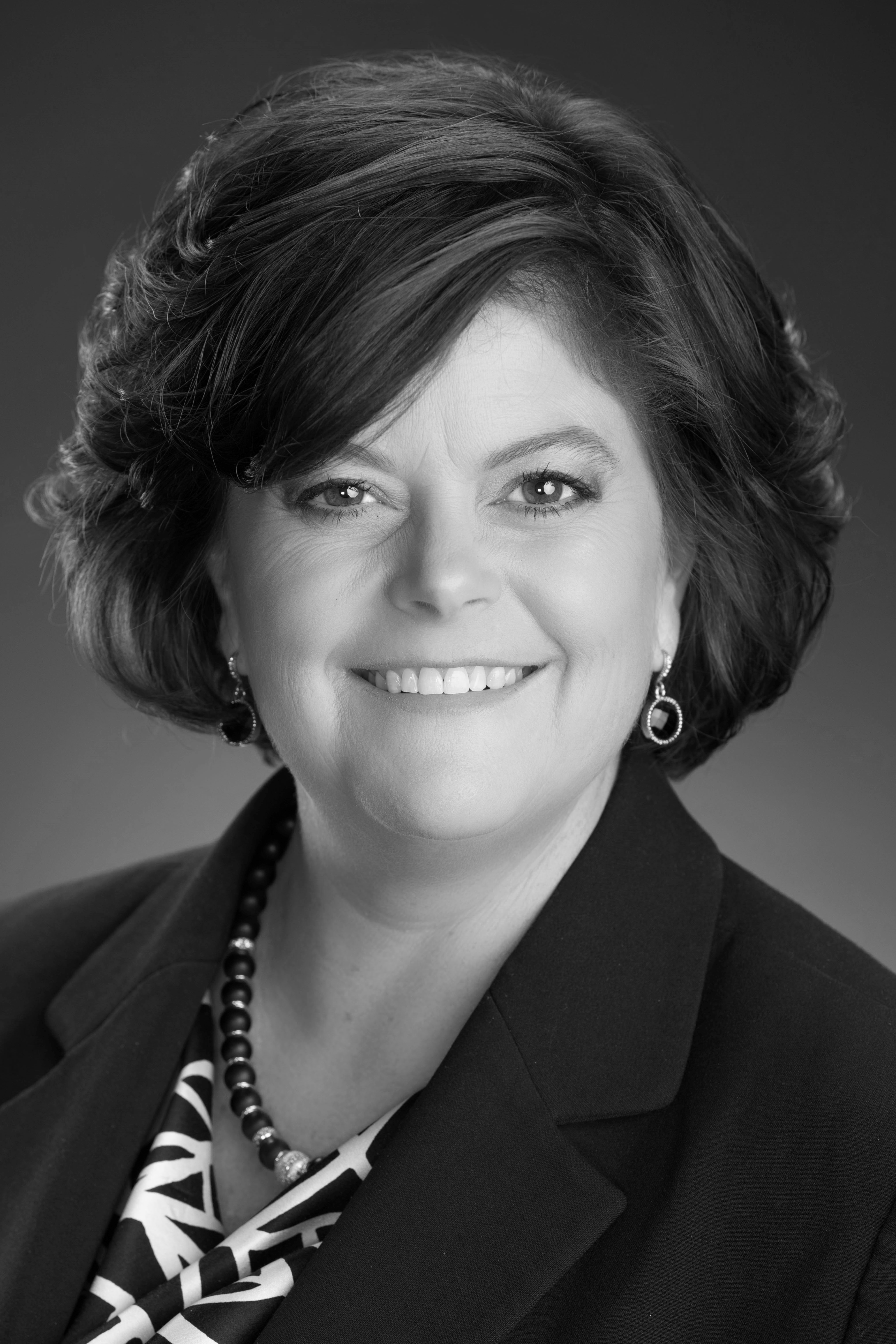 Betsy Fretwell is the Senior Vice President of Switch CITIES. In her role, she leads the result-based community solutions team to drive the strategic development, implementation and national expansion of Switch's vision to integrate all aspects of smart city development utilizing Switch's data center ecosystem. Switch founder and CEO Rob Roy has developed the world's largest technology ecosystem with a vision of fully integrating the infrastructure and analytics needed to run a truly smart city. Betsy will be educating and motivating the communities Switch serves to lead the nation in the smart initiatives through this unique platform.

Prior to joining Switch, Betsy retired from the City of Las Vegas after 17 years and served as the City Manager from 2009 to 2017. As a nationally recognized leader, she oversaw a dynamic organization of more than 3,300 employees and a budget of $1.3 billion. She also served as the Executive Director of the Las Vegas Redevelopment Agency charged with the economic revitalization of downtown Las Vegas. Under Fretwell's leadership, the City built a new City Hall, attracted the corporate headquarters of Zappos.com, Inc. to downtown, completed The Smith Center for the Performing Arts and attracted the new UNLV Medical School to the City's Medical District.
As a change leader, Betsy developed the Innovation District in downtown Las Vegas to test new technologies in a live environment, hosting the first real-time autonomous shuttle in the U.S. She also achieved a 4-Star community sustainability ranking by converting all city facilities to 100% renewable energy sources a value she shares with Switch. She also improved the city's equality index score to 100, and open data ranking to 1st among the nation's cities.

Fretwell is a graduate of the University of Georgia with a Bachelor's degree in Political Science and a Master's degree in Public Administration. She completed the Harvard University Senior Executives in State and Local Government Program in 2007.
Betsy serves on the Board of Directors for The Smith Center for the Performing Arts and on the Board of Directors and Executive Committee for the Las Vegas Global Economic Alliance.
Index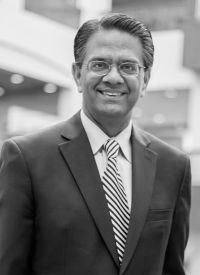 Mridul Gautam serves as the vice president for research and innovation and a professor of mechanical engineering at the University of Nevada, Reno. Prior to joining the University in October 2013, he served as the associate vice president for research at West Virginia University (WVU) as well as the vice president for the WVU Research Corporation. He is an internationally recognized expert in the area of heavy-duty mobile source exhaust emissions, aerosol sampling, and particulate matter measurement, characterization, and control.
As a member of the President's Council, Gautam advises on major policy issues affecting the University and serves as the institutional official. He provides leadership for articulating and implementing a shared vision for research and addresses state and national issues of compelling interest to the research community. His office strives to support world-class research and discovery, innovation and commercialization. Furthermore, the office provides faculty, students and staff with the highest quality of administrative services and a competitive infrastructure that will enable faculty to excel in their research, scholarly and artistic endeavors. The office is focused on building interdisciplinary collaborations, serving University faculty in their career development, and facilitating connections with industry. Gautam oversees the support organizations that assist University researchers both in obtaining and managing funding and in conducting research with integrity in a safe and healthy environment. The office is committed to creating an innovative ecosystem in the region and providing conditions that foster entrepreneurship and enhance economic development. Gautam strives to create an environment that will afford faculty to have career, personal and life balances.
Gautam has over 25 years of experience in initiating and managing large interdisciplinary and multi-institutional programs. His areas of specialization are the characterization and control of combustion generated emissions, heavy-duty engines, and experimental multiphase flows with a particular emphasis on ultrafine and nanoparticles. Gautam has served as the principal investigator (P.I.) on over $24 million in funding, and as a P.I. and/or co-principal investigator on over $80 million in funded research. Gautam has published more than 400 technical articles including refereed journal articles, symposia-published proceedings and published abstracts of papers presented at professional meetings. In addition to a licensing agreement to his credit, he has been a recipient of the Outstanding Aerosol Paper Award through the American Industrial Hygiene Association and the American Conference of Governmental Industrial Hygienists, the Ralph R. Teetor Educational Award through the Society of Automotive Engineers, and several Outstanding Researcher of the Year awards at WVU. He serves on several national and state advisory committees and on several boards of directors. Gautam received his doctorate in mechanical engineering from West Virginia University in 1989 and his master's in mechanical engineering from the Indian Institute of Technology, Delhi in 1984.
Index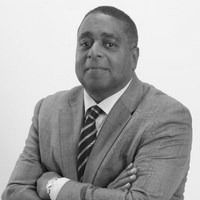 Melvin Greer is Chief Data Scientist, Public Sector, Americas, Intel Corporation. He is responsible for building Intel's data science platform through graph analytics, machine learning and cognitive computing to accelerate transformation of data into a strategic asset for Public Sector and commercial enterprises. His systems and software engineering experience has resulted in patented inventions in Cloud Computing, Synthetic Biology and IoT Bio-sensors for edge analytics. He functions as a principal investigator in advanced research studies, including Nanotechnology, Additive Manufacturing and Gamification. He significantly advances the body of knowledge in basic research and critical, highly advanced engineering and scientific disciplines. Mr. Greer is a member of the American Association for the Advancement of Science (AAAS) and U.S. National Academy of Science, Engineering and Medicine, GUIRR.

Mr. Greer has been awarded the BEYA Technologist of the Year Award, which recognizes his outstanding technical contribution and technical products that have a broad impact and high value to society as a whole. Melvin Greer has been appointed Fellow of the National Cybersecurity Institute where he assists government, industry, military, and academic sectors meet the challenges in cyber security policy, technology and education.

In addition to his professional and investment roles, he is Founder and Managing Director of the Greer Institute for Leadership and Innovation, focused on research and deployment of a 21st Century Leadership Model. Mr. Greer is a member of the International Monetary Fund / World Bank, Bretton Woods Committee where he explores how deployment of enabling technologies relates to private sector development, commercial opportunities, global financial stability and social responsibility. Mr. Greer is a frequent speaker at conferences and universities and is an accomplished author; his fifth book "Practical Cloud Security a Cross Industry View" is his most recently published book.

As a popular educator and board member at a number of Historical Black Colleges and Universities, Greer is leading science, technology, mathematical and engineering (STEM) research initiatives, directly trying to shape a more diverse generation of up-and-coming technical talent.

Greer received his Bachelor of Science degree in Computer Information Systems and Technology and his Master of Science in Information Systems from American University, Wash. D.C. He also completed the Executive Leadership Program at the Cornell University, Johnson Graduate School.
Index
Mark Guerin joined Onconova Therapeutics in September 2013 to augment the financial reporting, forecasting, and internal controls capabilities of the company following the IPO in July 2013. Prior to joining Onconova, Mr. Guerin worked as an interim senior finance & accounting executive facilitating the post-acquisition integration activities of newly-acquired private equity portfolio companies. Previously, Mr. Guerin was the VP Finance & CFO of Cardiokine, Inc. through that company's filing of a New Drug Application and the sale of the company. Prior to joining Cardiokine, Mr. Guerin was Director, Financial Reporting & Internal Controls at Barrier Therapeutics, Inc. during Barrier's IPO and follow-on offering. Mr. Guerin started his career at Coopers & Lybrand in Philadelphia. He received his bachelor's degree in Accounting from DeSales University and has earned the CPA, CMA, and CFM professional certifications.
Index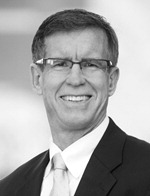 Dr. E. Daniel Hirleman Jr.
is currently the Chief Corporate and Global Partnerships Officer at Purdue University. He is responsible for growing private-sector and global partnerships, and oversees the Global Policy Research Institute as well as Purdue's International Programs operation which serves over 9,000 students and scholars. Hirleman received the BSME with Highest Distinction, followed by the MSME and PhD, all from Purdue. He held Howard Hughes Doctoral and NSF Graduate Fellowships, did six industry internships and was a visiting researcher at the Technical University of Denmark. He joined Arizona State University as faculty in Mechanical and Aerospace Engineering where he received teaching and research awards and held multiple administrative positions culminating in associate dean for research. He then served as William E. and Florence E. Perry Head of Purdue's School of Mechanical Engineering, where sponsored research tripled and highpoints of a $142M Capital Campaign were twelve new endowed professorships and two new ME buildings, one being Purdue's first with LEED certification. Prior to his current position he was the second dean of the School of Engineering at the new University of California, Merced, serving 62% first-generation and 44% students from underrepresented groups. His tenure was highlighted by substantial growth, inaugural ABET accreditations, and a new building.
Hirleman has about 200 technical publications, 6 U.S. patents, and 80 invited lectures in 14 countries. His research is in laser-based sensors for cells and bacterial colony identification, particle and flow diagnostics, semiconductor manufacturing, and global engineering. Ten inventions/technologies developed in his lab have been licensed to the private sector and/or are in commercial products. His recognition includes the Hon. George E. Brown, Jr. Award for International Scientific Cooperation, the Charles Russ Richards Memorial Award of ASME/Pi Tau Sigma, and the iNEER International Achievement Award. He is a Fellow of ASME, chaired the Advisory Board of Engineers for a Sustainable World, and served editorial roles for Applied Optics and Particle Characterization.
Index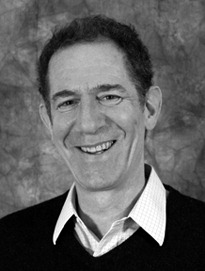 Dr. Daniel Jaffe is vice president for research at The University of Texas at Austin. Jaffe has been a faculty member in UT Austin's College of Natural Sciences since 1986 and is the immediate past chair of the Department of Astronomy. He played a leading role in establishing the university's partnership in the Giant Magellan Telescope in Chile and served on the board of directors of the Gemini Observatory, twin telescopes located in Hawaii and Chile.
Index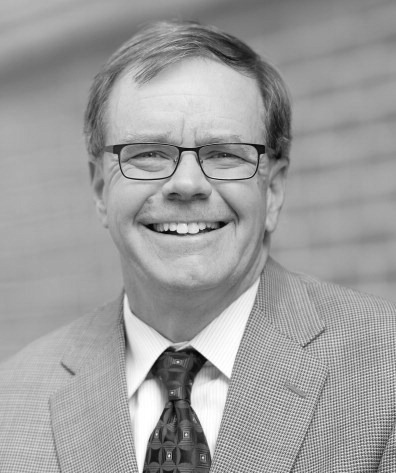 Dr. Christopher Keane
is Vice President for Research and Professor of Physics at Washington State University. He received a B.S. degree in Physics and a B.S. degree in Engineering, Magna Cum Laude, from the University of Rochester in 1980. He received his Ph.D. in Astrophysics from Princeton University in 1986. Dr. Keane then joined the Inertial Confinement Fusion Program at Lawrence Livermore National Laboratory (LLNL), performing computational and experimental research in x-ray lasers, inertial confinement fusion, and ultra-high intensity laser–matter interaction.
Dr. Keane joined the Department of Energy in 1996 as Associate Director of the Office of Inertial Fusion within the Office of Defense Programs. In 2000, he was named Director of the Division of Secondaries and Inertial Fusion within the National Nuclear Security Administration (NNSA). He was appointed to the Senior Executive Service in 2004, concurrent with his selection as the NNSA Assistant Deputy Administrator for Inertial Fusion and the National Ignition Facility (NIF) Project. Dr. Keane rejoined LLNL in 2007 as Assistant Associate Director of Physics, and went on to serve as Director of the National Ignition Facility (NIF) User Office from 2009 through June 2014. He also served in 2014 as Acting Deputy Principal Associate Director for Science and Technology within the NIF and Photon Sciences Directorate. Dr. Keane is a Fellow of the American Association for the Advancement of Science (AAAS) and a member of the American Physical Society. He is the recipient of the NNSA Silver Medal, the Defense Programs Award of Excellence, and the Fusion Power Associates Special Award. He also serves on a number of national and international governmental advisory committees regarding controlled thermonuclear fusion and related science.
Index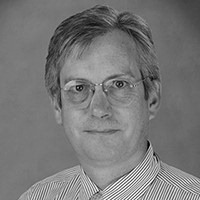 Dr. Fred L. King is the Vice President for Research at West Virginia University where he guides campus-wide efforts to support and grow the research enterprise across a diverse spectrum of specialties through a range of support activities from the administration of key grant awards to programs and processes that assist faculty in seeking and securing grant funding for research. From 1998 to 2013, he served as the Associate Dean for Research and Graduate Studies in the Eberly College of Arts and Sciences at West Virginia University.

Dr. King earned a Ph.D. in analytical chemistry from the University of Virginia and a B.S. in chemistry from James Madison University. He was a National Research Council Postdoctoral Research Associate at the U.S. Naval Research Laboratory from 1988 to 1990. In 1990, he joined the faculty of the Eberly College of Arts and Sciences as an assistant professor in the Department of Chemistry in 1990. He was promoted to associate professor in 1996 and professor in 2002. His research specialty at WVU has been fundamental characterization and analytical development of optical spectroscopy and mass spectrometry techniques. He has been the principal investigator or associate principal investigator on multiple sponsored research projects from numerous federal agencies and the private sector including: Office of Naval Research, Martin Marietta Energy Systems, the WV Coal Energy Research Bureau, the U.S. Department of Energy, the National Science Foundation and the National Institutes of Health. He has served as a guest scientist at Oak Ridge National Laboratory and as an adjunct professor in the WVU School of Pharmacy. He received the Finnigan MAT Distinguished Young Investigator in Academia Award in 1993. In addition to performing his administrative duties at the University, Prof. King continues to maintain an active research group.
Index
Dr. Andy Lee
is the Chief Technologies for Engineering and Technology Strategy at L3Harris Technologies. Andy is responsible for architecting end-to-end multi-INT mission solutions for such customers and managing the research and development of technologies to fill mission gaps. Key technologies include space structures and electronics, communications, photonics, sensors, ground processing, image processing, data analytics and command and control. In addition, Dr. Lee leads the development of technical strategies to support major growth areas of the business.
Index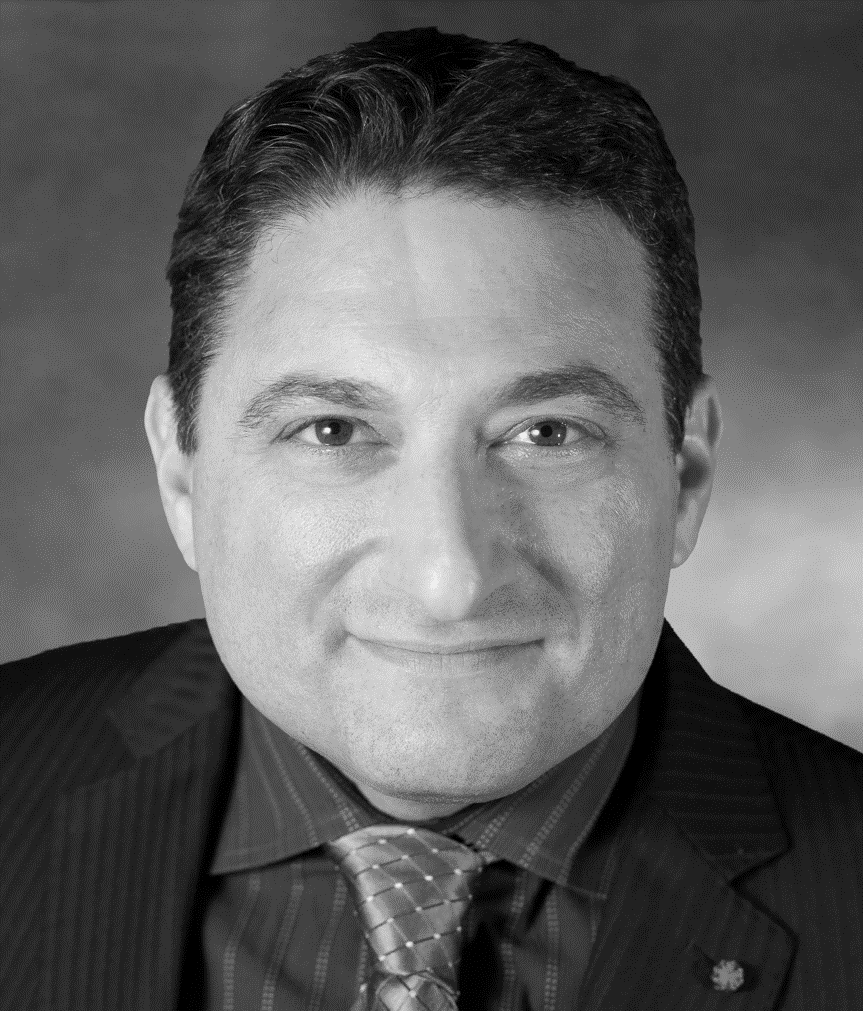 Jacob E. Levin, Ph.D. joined MIT's Office of the Vice President for Research as Director for Research Development in 2018. His responsibilities include leadership and coordination of large research proposals, oversight of the campus Limited Submission Competitions, working with faculty to identify and secure resources and funding to support their research, and serving as the VPR's liaison to entities on and off campus.

Dr. Levin was Founder and Principal of LGG Research Strategy and Funding Services, a boutique consultancy that specialized in working directly with researchers on successful program strategies, proposal development, technical writing, budgets, partnership building and project management. From 2004 to 2016 Jacob led the Research Development Office at UC Irvine, most recently as Associate Vice Chancellor for Strategic Initiatives, and prior as the Assistant Vice Chancellor for Research Development. His office coordinated all stages of the preparation nd submission process for select grant proposal and other research funding efforts across campus. He has helped lead the development and funding of multiple research Centers and Institutes, campus-wide initiatives, capital projects, graduate and undergraduate degree programs. Throughout his career, he has been instrumental in securing more than $900 million in funding across a broad range of disciplines and institutions, from a highly diverse array of funders.

Dr. Levin sat as a voting alternate on California's Independent Citizens' Oversight Committee, the governing board of the $3 billion California Institute for Regenerative Medicine (CIRM), and was on the board of the life sciences industry trade association BIOCOM. He was also a founding Board member and past-President of the National Organization of Research Development Professionals, and has served as a grant reviewer for agencies such as the National Science Foundation (NSF) and National Institutes of Health (NIH). He is a Fellow of the American Association for the Advancement of Science (AAAS).

Dr. Levin received his BA in Physics and Math from Cornell University, an MA in Physics from UC Berkeley, a PhD in Molecular and Cell Biology from UC Berkeley, and was a Postdoctoral Fellow in the MIT Department of Brain and Cognitive Sciences.
Index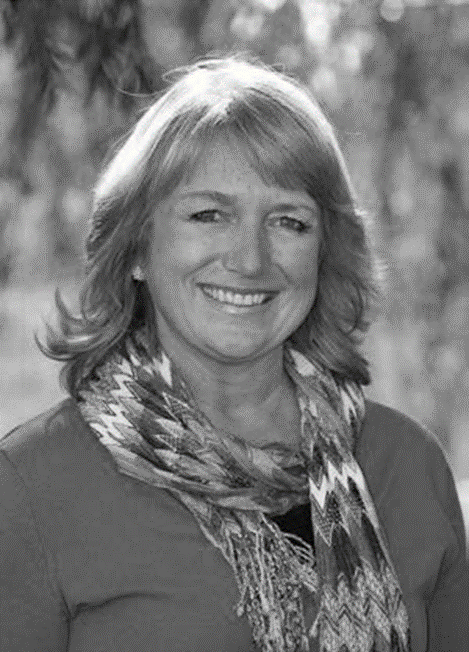 Amy Lientz is an executive with Idaho National Laboratory responsible for technology deployment, university and industry partnerships, workforce and economic development, regional affairs, communications, governmental affairs and policy. She leads teams in Idaho Falls, Washington DC, and Boise. Lientz has helped lead INL's transformation to a multipurpose laboratory helping to grow energy research and national security interests by providing leadership in public policy; promoting and building upon INL STEM interests; leading public affairs and emergency communications; assisting in lab strategy; hosting visitors around the globe; standing up a new event center; growing partnerships with industrial clients; and securing and nurturing relations with elected officials.

Prior to INL, she served as Senior Vice President of government, outreach and project management for CH2MHill where she successfully led high profile projects in business development, energy siting, municipality projects, sustainability and waste management, and natural resource and restoration initiatives. She also held Senior Project Management and research positions with Northrup Grumman and EG&G.

Her successful track record of managing difficult and "never-been done- before projects" and attracting new multimillion dollar business interests, have led to long term, trusted relationships state-wide, nationally, locally, and with partners in education, community, and industry.

When her busy schedule allows she enjoys guest lecturing on energy policy at universities and has developed and delivered curriculum for courses in Industrial engineering and sustainability. When not working, you can find Amy fly-fishing, skiing, rafting, hiking, and golfing. She is currently on the board for: Idaho Public Television, McClure Policy Center, Idaho Technology Council, Idaho Falls City Club, Elks, The Nature Conservancy of Idaho and Idaho Business in Education.
Index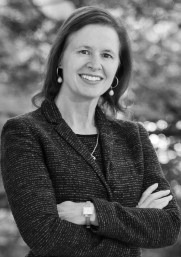 Laurie E. Locascio, Ph.D., is the Vice President for Research at the University of Maryland. Locascio previously worked at the National Institute of Standards and Technology (NIST) in Gaithersburg, MD, rising from a research biomedical engineer to senior leadership positions, including, most recently, Acting Principal Deputy Director and Associate Director for Laboratory Programs, providing leadership and operational guidance for NIST's seven scientific and mission-focused laboratories.

Locascio directed the Material Measurement Laboratory (MML), one of NIST's largest scientific labs, overseeing 1,000 research staff in eight locations around the U.S. and a $175M annual budget. The Material Measurement Laboratory is the Nation's reference laboratory for the biological, chemical, and materials sciences, and provides research, measurement services and quality assurance tools to address problems of national importance in areas that include precision medicine, data and informatics, biologic and cellular therapeutics, environmental science, and the Materials Genome Initiative. As MML Director, she recruited top talent, fostered excellence, and built a collegial and collaborative workplace. She implemented strategic partnerships with universities, industry, and other government labs, including a partnership with UMD's Institute for Bioscience and Biotechnology Research at Shady Grove. Prior to that, Locascio served as chief of the Biochemical Sciences Division in the MML.

Locascio's most recent honors and awards include the 2017 American Chemical Society Earle B. Barnes Award for Leadership in Chemical Research Management, and the 2017 Washington Academy of Sciences Special Award in Scientific Leadership. She has published 115 scientific papers and holds 11 patents in the fields of bioengineering and analytical chemistry. Her honors and awards include the US Department of Commerce Silver Medal, US Department of Commerce Bronze Medal Award, ACS Division of Analytical Chemistry Arthur F. Findeis Award, and the NIST Applied Research Award. She is a Fellow of the American Chemical Society (ACS) and the American Institute for Medical and Biological Engineering (AIMBE).

Locascio received a B.S. in chemistry from James Madison University, a M.S. in bioengineering from the University of Utah, and a Ph.D. in toxicology from the University of Maryland, Baltimore.
Index

Dr. David E. Luzzi
is the tenth Dean of Northeastern University's College of Engineering, having joined in September 2007. In 2009-2010, the College celebrates its Centennial – 100 years providing its highly-successful cooperative education model of engineering education. Today, Luzzi leads a $118 million per year enterprise with a standing faculty of 108 professors in four departments, over 100 teachers, lecturers and staff, and a student body of 4,000. The College is home to six national research centers; an NSF ERC in sub-surface sensing and imaging, an NSF NSEC in nanomanufacturing, and four applications-driven research centers in explosive threat detection, infrastructure monitoring, veterans healthcare engineering, and information assurance funded by DHS, NIST, DVA and NSF, respectively. The College is a regional leader in Science, Technology, Engineering and Mathematics (STEM) education. Luzzi is a board member of the Boston Science Partnership. Since 2003, he has been the Chief Scientific Advisor to NanoSelect, Inc., a nanotechnology company that develops and manufactures chemical and biological sensors. NanoSelect was founded based on technologies developed within the Luzzi research laboratory. In 1999-2000, Luzzi was a Science and Technology Fellow with the Chief of Naval Operations Strategic Studies Group and a member of the US Air Force Scientific Advisory Board from 2003-2008. In 2006-2007, he was the Science and Technology Chair, leading the review of the $3.6 billion/year Air Force Science and Technology program. In 2008, Luzzi was awarded the Meritorious Civilian Service Medal by the Air Force in recognition of his service. Prior to joining Northeastern, Luzzi was a member of the faculty at the University of Pennsylvania for 20 years, where he taught materials and nanoscience, and engaged in scientific exploration of atomic level structure and processes. He is a graduate of the Stevens Institute of Technology (BE, Nuclear and Thermonuclear Energy, 1980), Northwestern University (PhD, Materials Science and Engineering, 1986), the Institute for Defense Analyses Defense Science Study Group (1997) and the Wharton School of Business (MBA, 2007).
Index
Dr. Michele Masucci is Vice President for Research Administration, the Director of Information Technology and Society Research Group, and Professor in the Department of Geography and Urban Studies at Temple University. Dr. Masucci received her Doctorate in Geography from Clark University in 1987. She also holds an M.A. in Geography (Clark University 1986) and a B.S. in Geography and Regional Planning (Salisbury University 1982). She has been on tenure-track appointment at West Georgia University (1989-1991), at Auburn University (1991-1997) and at Temple University since 1997.

She is the current Vice President for Research at Temple University, and has served previously as Vice Provost for Research, Senior Associate Vice Provost for Research, Director of Research Development, Director of the Information Technology and Society Research Group and Chair of the Department of Geography and Urban Studies. In her role as the Vice President for Research, she oversees the research enterprise for the university, including strategic research initiatives, technology transfer, research integrity and compliance, and grant administration. Dr. Masucci is Temple's representative to the Federal Demonstration Partnership, where she leads the Pipelines Initiative, aimed at expanding access to STEM careers for women and underrepresented minorities.
Index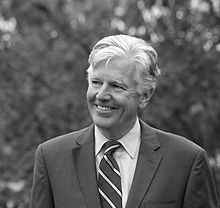 Martin Meehan is the 27th president and first undergraduate alumnus to lead the five-campus University of Massachusetts system. A former member of the U.S. House of Representatives, he was elected to the presidency after eight successful years as chancellor of his alma mater, UMass Lowell, during which he led the university to top-tier national status, improving its performance in every sphere of activity, including enrollment, student success, fundraising and auxiliary revenue generation.
Meehan made raising money for scholarships the centerpiece of his inauguration and generated $1.7 million for scholarship funds on all five campuses. He also closed his congressional campaign committee, transferring its funds to an educational foundation and making a $1 million scholarship donation to his alma mater, UMass Lowell. Under Meehan's leadership and with his support and advocacy, the UMass system has reached new heights and achieved historic milestones. During the 2016-17 academic year UMass set records in enrollment, research expenditures, financial aid funding and economic impact. In addition, the UMass School of Law earned full accreditation from the American Bar Association and UMass became the first public university system in the nation to divest its direct investments in fossil fuels from the university's endowment as a climate change initiative.
During his 14 years in Congress, Meehan served on the House Armed Services and Judiciary committees and established a national reputation for his legislative leadership. He won praise for his efforts to protect the public from the health risks of tobacco, and he was a central figure in campaign finance reform.
Index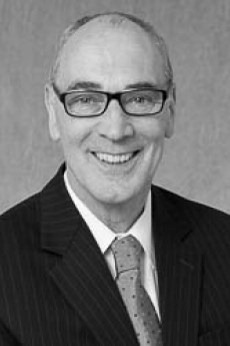 Robert H. Miller, a neuroscientist, researcher and administrator in the George Washington University School of Medicine and Health Sciences, also serves as the university's Vice President of Research. As vice president for research, Dr. Miller will oversee a research ecosystem that includes more than 65 GW centers and institutes and research in cutting-edge projects in science and technology, health, public policy, global security and the arts and humanities. Dr. Miller previously served as the senior associate dean for research at SMHS. In that position, he has overseen an unprecedented increase in the school's research profile, growth facilitated by outstanding faculty hires whom Dr. Miller helped to recruit and by ensuring that the school's faculty have the support to focus on their research. Under Dr. Miller's tenure at SMHS, the school has hired more than 40 new research faculty in strategic areas of strength such as cancer, neuroscience, including autism, and infectious diseases such as HIV/AIDS.
Dr. Miller is currently the principal investigator on a number of grants, including the Clinical and Transitional Science Award that is a collaboration among a number of faculty across GW and Children's National Medical Center. Throughout his tenure at GW, Dr. Miller has served as a professor of anatomy and regenerative biology. He has been an active researcher and continued his work as the principal investigator on multiple NIH-funded grants. Dr. Miller was installed as the university's Vivian Gill Distinguished Research Professor in 2015 and has authored more than 200 peer-reviewed publications in his field.

Prior to joining GW in 2014, Dr. Miller served as the vice president for research at Case Western Reserve University, where he was responsible for providing campus-wide leadership and strategic guidance in all areas of research, including trans-disciplinary and interdisciplinary areas. He also served as the director of the Center for Translational Neurosciences, professor in the department of neurosciences and the Allen C. Holmes Professor of Neurological Diseases at Case Western Reserve University. Dr. Miller's awards and honors include the Outstanding Faculty Award at Case Western Reserve University, the Jacob Javits Neuroscience Award, the John S. Diekhoff Award for Excellence in Graduate Training and the Charles Judson Herrick Award from the American Association of Anatomists. He is also a fellow of the National Academy of Inventors, the International Society for Neurochemistry and other national and international societies. Dr. Miller received a bachelor's of science in zoology and a Ph.D. from the department of zoology at University College London.
Index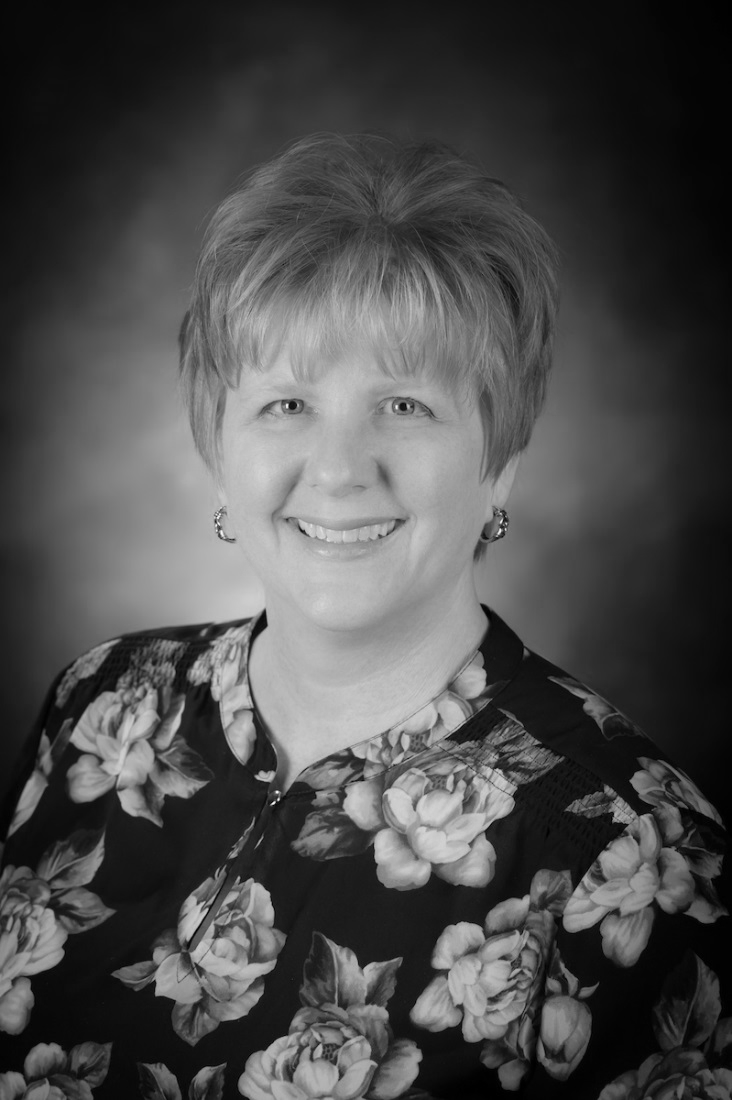 Dr. Janet Nelson is the Vice President for Research and Economic Development and Professor of Chemistry at the University of Idaho. Prior to joining the University of Idaho, she served as the Associate Vice Chancellor for Research Development at the University of Tennessee. She is a demonstrated leader with direct career experience across academia, government, not-for-profit organizations, and industry.

Nelson has oversight of the UI's $110M research enterprise and serves as the principal point of contact for the university in all research related matters. She works closely with faculty to catalyze, encourage and support research and scholarly activities.

Nelson has a doctorate in chemistry from the California Institute of Technology in Pasadena, California, and was a Postdoctoral Fellow at Los Alamos National Laboratory. She has over 30 years of experience in scientific research, scientific review and research portfolio administration, complex and multi-disciplinary program/project management, business development science policy implementation and academic administration.
Index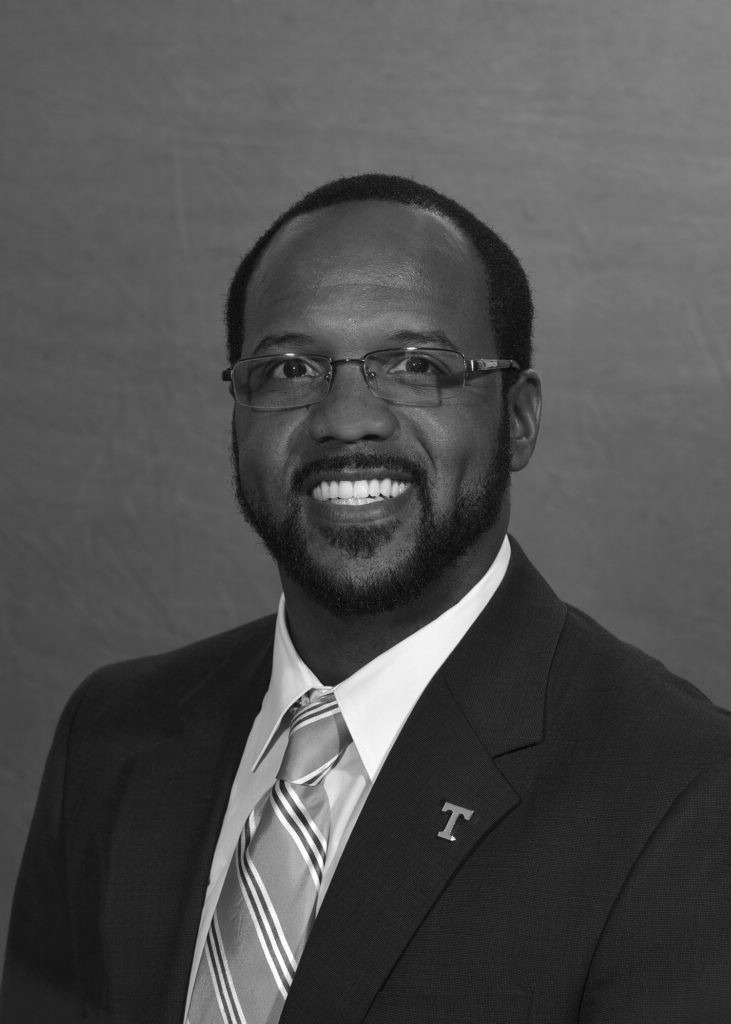 Dr. Robert Nobles is the Interim Vice Chancellor of Research and Engagement at the University of Tennessee Knoxville. In his current capacities, Dr. Nobles is the chief research officer of the university and provides strategic leadership to a team of professionals responsible for research development/funding capture/strategic investments, proposal development, grants/contracts negotiations and support, research communications, core facilities, research informatics, research safety, and research compliance. Dr. Nobles prides himself on enhancing research infrastructures to support individuals in their scholarly pursuit of research answers.

Nobles also serves as the co-investigator on a 5-year $4.9 million NIH award for the Program for Excellence & Equity in Research (PEER). He has worked on multiple grants from DHHS Administration on Children and Families, Texas Health and Human Services Commission, Department of Justice, and AETNA Foundation totaling over $6 million that focus on at-risk underrepresented youth. He chairs the University of Tennessee institutional compliance committee and campus safety committee.

Prior to his appointment at the University of Tennessee, Nobles served as the research compliance officer and public health faculty member at both Texas A&M University and the University of Texas Health Science Center in Houston; Public Health Prevention Specialist for the Centers for Disease Control and Prevention (CDC); and as a Program Manager for the state of Florida's Department of Public Health. He has taught on the collegiate level since 2001 in the areas of program evaluation, epidemiology, public health policy and administration, responsible conduct of research, public health program development and measures of effectiveness, health policy, healthcare management, healthcare law and ethics, systems in healthcare, healthcare strategies, healthcare finance, public administration, voting and elections, policy making process, anatomy and physiology, biology, and environmental biology.

Nobles earned his Doctor of Public Health degree at the University of Texas Health Science Center in Houston with a triple major that included health policy and management, epidemiology, and health economics; and he received his Master degree in Public Health specializing in epidemiology, and Bachelor of Science in molecular biology from Florida A&M University.
Index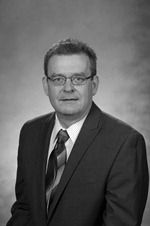 Dr. David P. Norton is the Vice President for Research at the University of Florida. Previously, David served as Associate Dean for Research in the College of Engineering and Professor in the Department of Materials Science and Engineering.

He has 23 years of experience in science and technology research having served 11 years as a Research Scientist at Oak Ridge National Laboratory prior to joining UF as a faculty member in 2000. Over his career at Oak Ridge National Laboratory and the University of Florida, David has published over 350 refereed journal articles with over 11,000 citations. He is an inventor on 10 patents and has presented over 70 invited presentations at national and international conferences. David is a Fellow of the American Physical Society, the American Vacuum Society, and the American Association for the Advancement of Science.

David holds Bachelor of Science and Ph.D. degrees in Electrical and Computer Engineering from Louisiana State University.
Index
Dr. Kimberly Ogden is the Interim Vice President of Research at the University of Arizona.
Index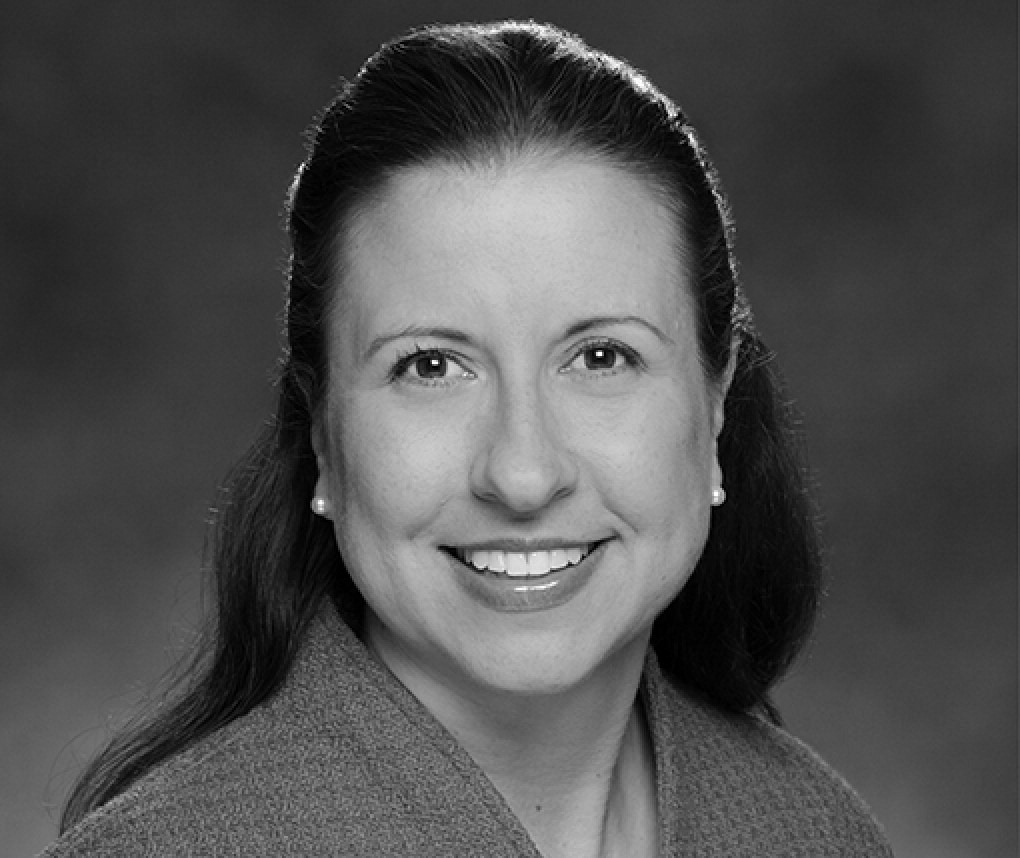 Jacqueline M. Olich, PhD, is an administrator, educator and entrepreneur with experience building partnerships and developing innovative interdisciplinary projects. She joined RTI International, one of the world's leading independent non-profit research institutes, in 2014. As RTI's first senior director of University Collaborations, she leads RTI International's University Collaboration Office (UCO), which serves as a catalyst and hub for outreach at the university level, developing and managing partnerships with leading regional, national and international academic institutions. In her current role, she establishes networks to link ideas and people and oversees the RTI University Scholars Program and the Internship Program. Dr. Olich leads RTI's participation in the Duke University-RTI Funds Launching Alliances for Research Exploration (FLARE) and NC State University Game-Changing Research Incentive Program (GRIP) initiatives.

Prior to joining RTI, she was a member of the Graduate Faculty at the University of North Carolina at Chapel Hill, Director of Graduate Studies in Russian and East European Studies at the University of North Carolina at Chapel Hill and Associate Director of UNC's Center for Slavic, Eurasian and East European Studies. As Associate Director, Dr. Olich coordinated, and oversaw programs for a Duke-UNC Title VI U.S. Department of Education National Resource Center and administered more than $1.5 million in student fellowships.

Dr. Olich has published in more than 10 academic publications, including the Journal of Multimedia History, the Encyclopedia of Russian History, and the Journal of the History of Childhood and Youth. Dr. Olich has served as a reviewer for The University of North Carolina Press, Environmental History, The Journal of the History of Childhood and Youth, and Canadian Slavonic Papers/Revue canadienne des slavistes. Dr. Olich is an adjunct associate professor in the UNC Gillings School of Global Public Health's Public Health Leadership Program and a Fellow at the UNC Center for Slavic, Eurasian and East European Studies.

Previously, she co-founded Diba Industries, Durham, NC, and Danbury, CT, for which she provided leadership, management, and helping to grow annual revenues to $12M (FY 2003), launching two locations and successfully selling the company in 2004 to the multinational Halma Technology Group.

Dr. Olich is a graduate and former Advisory Board member of the BRIDGES Academic Leadership for Women Program. She served on the 2016 Jury of the Academy for the Global Healthcare Innovation Academy in Calgary, Alberta and was a judge for the 17th Annual Duke Startup Challenge. She serves on the Duke University NEH Next Generation PhD Advisory Committee. Recently, Dr. Olich was selected to join the 2016-2017 class of Leadership North Carolina (LNC), a group of established and emerging leaders who conduct sessions around the state to highlight social, geographic and economic diversity that exists in North Carolina.
Index
Mr. Randy Ozden is the President and CEO of Streamlyne, a company serving clients in the research, higher education, and government sectors with enterprise software in the cloud and professional services.
Index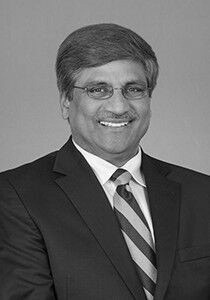 Dr. Sethuraman Panchanathan is currently the Executive Vice President and Chief Research and Innovation Officer of Knowledge Enterprise Development at Arizona State University. In this role he is responsible for advancing research, innovation, entrepreneurship and economic development at ASU. He is a Foundation Chair in Computing and Informatics and the Director of the Center for Cognitive Ubiquitous Computing (CUbiC).

Dr. Panchanathan was the Founding Director of the School of Computing and Informatics and was instrumental in founding the Biomedical Informatics Department at ASU. He was also the Chair of the Computer Science and Engineering Department. Panch's research interests are in the areas of Human-centered Multimedia Computing, Ubiquitous Computing Environments for enhancing the quality of life for individuals with Disabilities, and Haptic User Interfaces. CUbiC's flagship project iCARE for individuals who are blind and visually impaired won the Governor's Innovator of the Year-Academia Award. He has published over 400 papers in refereed journals and conferences and has mentored over 100 graduate students, post-docs, research engineers and research scientists who occupy leading positions in academia and industry. He has been a Chair, invited speaker, panel member, organizer of special sessions, and a program committee member of many conferences. Panch is a Fellow of the Institute of Electrical and Electronics Engineers (IEEE), Society of Optical Engineering (SPIE) and a member of the Canadian Academy of Engineering.
Index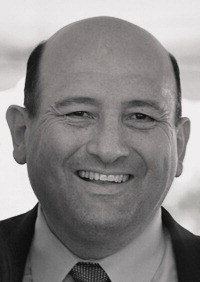 Dr. Arturo Pizano
is Manager, University Collaboration for Siemens Corporation, Corporate Research and Technology. In this capacity he is responsible for establishing and maintaining relationships with US universities of strategic importance to Siemens's R&D organization across the globe. Prior to his current position, Arturo was a part of the internal audit organization of Siemens as a member of the Operational Audit team. Arturo joined Siemens Corporate Research in 1993 as a Member of the Technical Staff in the Imaging and Visualization Department. He became Program Manager in Multimedia Communications and Collaboration and later Head of the Multimedia and Video Technology Department. Prior to joining Siemens he worked as a Staff Scientist in the Software Research Center of Ricoh Corporation in Santa Clara, California. Arturo holds a B.Sc. in Actuarial Science from the National Autonomous University of Mexico and a M.Sc. and Ph.D. in Computer Science from the University of California Los Angeles.
Index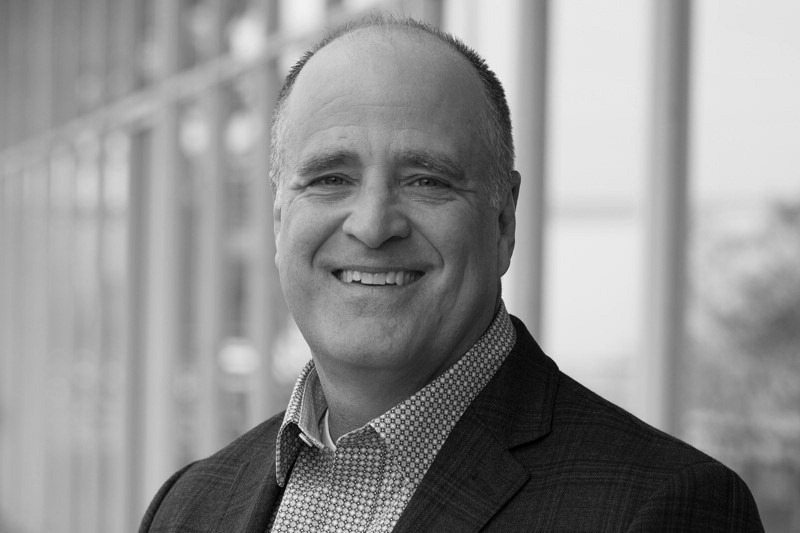 Mr. Mark Potter is Senior Vice President, Chief Technology Officer for the Enterprise Group (EG) and Director of Hewlett Packard Labs, the company's exploratory and advanced research group. The Enterprise Group is a $28 billion annual revenue business that includes server, storage, networking, technology services, and cloud solutions. In this role, he works closely with the business, sales and Hewlett Packard Labs to set strategy, help incubate and commercialize new businesses and accelerate HPE's innovation agenda to a broader set of customers.

Prior to this role, Potter served as the senior leader over key business areas at HP spanning close to a decade. Most recent, he was Senior Vice President and General Manager (GM) of the $14+ billion server business which included the industry standard and mission critical server portfolios. Before taking the server leadership role, Potter was the GM of HP's Blades business growing it from $400M to over $3B in revenue and establishing it as the clear #1 market leader and establishing new categories of products in the market. In addition, he served as the GM of the strategic infrastructure software business at HP which focused on developing and growing cloud software and infrastructure management solutions, as well as managing key OEM software relationships with Microsoft, Red Hat, and VMware. The recipient of eight engineering patents, Potter has held numerous senior business and management positions since joining Hewlett Packard Enterprise (HPE) in 1989. In addition, Potter currently serves on several boards including private and public companies as well as non-profits. Before joining HPE, Potter served in leadership and engineering roles in the aerospace industry. He earned a Bachelor of Science degree from Texas A&M University and serves on the University's Dwight Look College of Engineering Board of Advisors.
Index

Dr. Robert (Bob) Powell
is a Professor of Chemical Engineering and Materials Science and also a Professor of Food Science and Technology at the University of California, Davis. From September 2012 through August 2013 he will serves as the Chair of the Academic Senate of the University of California system. He began his academic career in 1979 at Washington University in St. Louis in the Department of Chemical Engineering. While at Washington University, Dr. Powell taught in the Materials Science and Engineering Program and the Biomedical Engineering Program. Dr. Powell was a Program Director at the National Science Foundation (1994 - 1995). At UC Davis, he was the Special Assistant to the Provost, advising on academic planning and campus growth (1996-1999). From 2002 until 2011 Dr. Powell served as the Chair of the Department of Chemical Engineering and Materials Science and from 2008-2011 as the Chair of the Davis Division of the Academic Senate. Dr. Powell received all of his degrees from the Johns Hopkins University, where he majored in Mechanics and Materials Science. His research interests include the development of new sensors for monitoring processes, large scale modeling of complex systems and the fluid mechanics of reproduction. He has published 100 papers in journals ranging from the Journal of Applied Physiology to the Journal of Rheology and Review of Scientific Instruments. He is a member of many professional societies including the Society of Rheology, American Institute of Chemical Engineers, American Chemical Society and the American Physical Society. He is also a Fellow of the American Physical Society.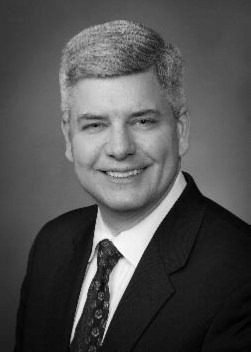 Daniel Rice is Vice President of Technology Strategy and Research for Lockheed Martin, reporting to the corporation's Chief Technology Officer. In this role, Rice leads the integration and execution of the corporate technology strategy including technical intelligence, global science and technology research projects and development of the cross-corporation advanced R&D laboratory enterprise. He is responsible for leadership of key corporate laboratories including Advanced Technology Laboratories (ATL) and Science, Technology, Engineering Leadership and Research Laboratory (STELaRLab) in Australia, as well as coordination among the major business area R&D laboratories. He is also responsible for the development and management of the corporate IR&D portfolio including the Chief Scientist Office and research projects with external partners.

Prior to his current assignment, Rice served in a variety of leadership roles in Defense & Intelligence Solutions including Vice President of Engineering & Technology, Vice President of Operations and Performance Excellence, and Vice President of the Spatial Solutions line of business. He also held previous roles as the Director for the VH-71 Presidential Helicopter Air System; Director of Products responsible for processors, displays and electronic warfare systems; and Director of Intelligent Systems responsible for advanced mission management systems and UAVs, including the DARPA/Army Unmanned Combat Armed Rotorcraft (UCAR) program.

Rice began his career as a design engineer in avionics development with increasing responsibility in engineering management spanning a variety of aerospace programs. He has held business development and capture management posts in the military aerospace and commercial information systems domains, including managing the Lockheed Martin Automotive Solutions field office in Detroit, MI.

A graduate from Rochester Institute of Technology with a BS in Computer Engineering, Rice also earned an MS in Electrical Engineering from Syracuse University and an MBA from the Kellogg School of Management at Northwestern University. He is a member of Tau Beta Pi and Eta Kappa Nu engineering societies. He has been granted four U.S. patents and is a Lockheed Martin Certified Program Manager.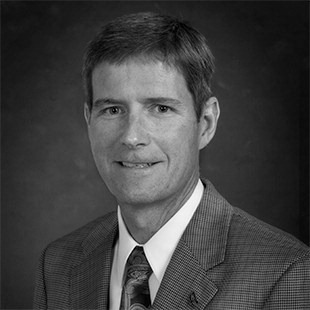 Dr. Charles Riordan is vice president for research, scholarship and innovation at the University of Delaware. He is responsible for research policy development, sponsored program administration, research integrity and assurance, facilitating research development opportunities, federal government relations, and the development of core facilities serving the University research community and UD's partners. Riordan was previously deputy provost for research and scholarship at the University.
Index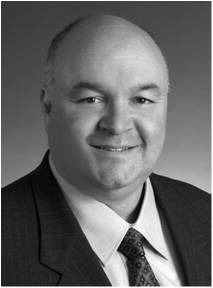 Mr. Mark E. Russell
is vice president of Engineering, Technology and Mission Assurance for Raytheon Company. He assumed the position in July 2008, and was elected a company officer in June 2008. Raytheon Company (NYSE: RTN), with 2010 sales of $25 billion, is a technology and innovation leader specializing in defense, homeland security and other government markets throughout the world. With headquarters in Waltham, Mass., Raytheon employs 72,000 people worldwide. Russell guides the company's vision and provides corporate leadership in the strategic areas of technology and research, engineering, operations, performance excellence, programs security, Raytheon Six SigmaTM and Mission Assurance. He is responsible for 45,000 world-class people working on more than 8,000 programs. Prior to leading Raytheon's engineering organization, Russell was vice president of engineering for Raytheon's Integrated Defense Systems (IDS) business. In this role, he was responsible for leading IDS' engineering activities, including the capture and management of technology and advanced programs; coordination of strategic architecture initiatives; development and production of advanced semiconductor products at Raytheon RF Components; continuous improvement of processes and tools; and product development.
Index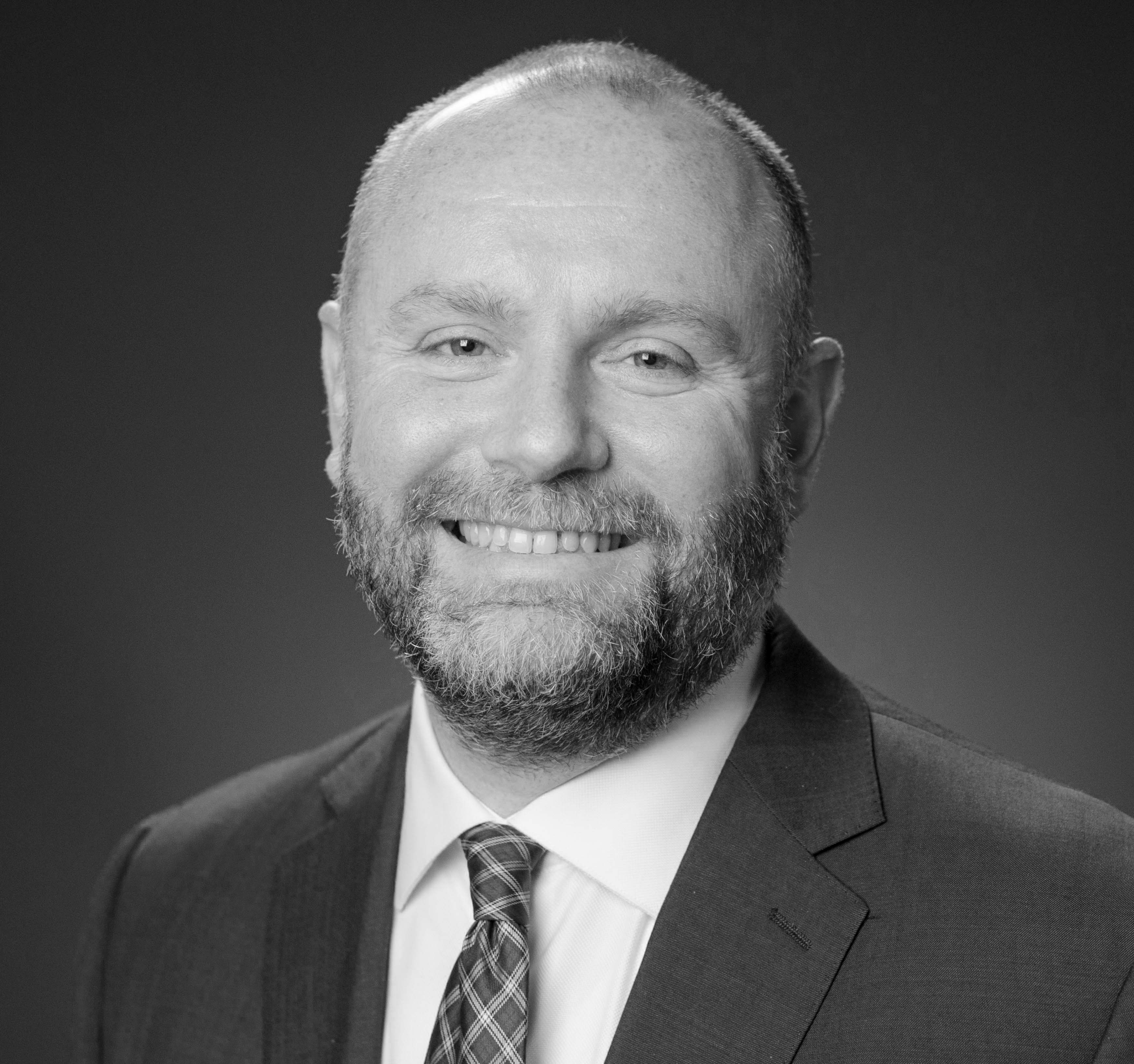 Dr. Aleister Saunders is an accomplished educator, researcher and administrator. He serves as mentor to undergraduate, graduate and post-doctoral researchers in and out of the classroom. A biochemist by training, he oversees an active laboratory that investigates the biochemical, genetic, molecular/cellular biology aspects of Alzheimer's disease. His research program has been funded by a variety of federal, state, and foundations including NIH, NSF, the Commonwealth of Pennsylvania, the Alzheimer's Association, the Howard Hughes Medical Research Institute and the Cure Alzheimer's Foundation. He has also served on NIH study sections to review grant applications. The goal of his research program is to identify genes, proteins, and pathways that are intimately associated with disease pathogenesis. He is particularly interested in identifying druglike compounds to exploit the discoveries made in the laboratory.

As Senior Vice Provost for Research he oversees the University's $110M research enterprise and is responsible for the strategic, compliance and grants management aspects of research and scholarship. Dr. Saunders oversaw Drexel's success application to the Department of Defense's Revolutionary Fibers and Textiles Manufacturing Innovative Institute. Prior to being appointed Senior Vice Provost for Research, Dr. Saunders served as the Associate Dean for Natural Sciences Research and Graduate Education in the College of Arts and Sciences. He also held the positions of Associate Head of the Department of Biology and Director of Drexel University's RNAi Resource Center. He also currently serves on the Scientific Advisory Board of the Margaret Q. Landenberger medical research foundation.

Dr. Saunders obtained his B.S. in Biochemistry from the Pennsylvania State University and a Ph.D. in the same subject from the University of North Carolina at Chapel Hill. He also completed post-doctoral research fellowships at Harvard Medical School in Functional Genomics and later in Genetics. Following these fellowships, he served as an Instructor in Neurology at Harvard Medical School prior to joining Drexel University.
Index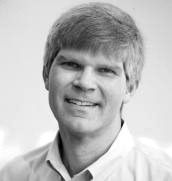 Mr. Harold H. Schmitz
is presently Chief Science Officer for Mars, Incorporated. His responsibilities include strategy, alignment and quality control aspects common to corporate staff functions, as well as management of the company's cocoa sustainability science program, its cocoa science facility in Brazil, its pet care nutrition science facility in the UK, its multidisciplinary research units at universities and its global scientific affairs group. Prior to taking on this role in 2005, he held various positions within Mars in Scientific and Regulatory Affairs, Fundamental Research, Analytical and Applied Sciences and Corporate Staff. In addition, he has been a Visiting Faculty member in the Department of Nutrition at the University of California, Davis since 1995. Prior to joining Mars in 1993, he was an USDA National Needs Research Fellow at North Carolina State University's Department of Food Science. Dr. Schmitz received his Master of Science degree in Food Science from the University of Illinois and his Doctoral degree in Food Science, with a minor in Organic Chemistry, from North Carolina State University. Dr. Schmitz's research interest's center around the agricultural, biomedical, clinical and engineering sciences related to food production and its influence on human and companion animal health. He has particular interests in the application of analytical sciences to these disciplines. Dr. Schmitz has authored and co-authored numerous peer reviewed publications and invited book chapters that reflect these interests (see below for selected citations), and developed and Chaired several scientific symposia to discuss state of the art knowledge in the area of plant-derived nutrients and health benefits. Dr. Schmitz is a member of Sigma Xi and Gamma Sigma Delta. In addition to research, Dr. Schmitz has a keen interest in enhancing the contributions that science can make to society and the environment.
Index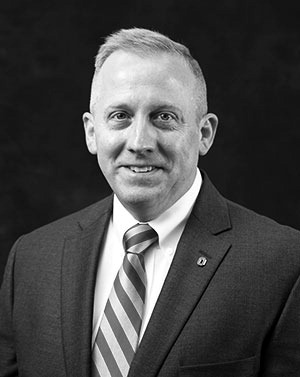 Dr. Morley O. Stone serves at the senior vice president for research at The Ohio State University where he is responsible for the overall strategic planning and infrastructure support for the university's $864 million annual basic and applied research program. An international leader in human performance and biomimetics, Dr. Stone brings more than 25 years of experience in research and development to this position.

Prior to joining Ohio State, he served as the chief technology officer at the Air Force Research Laboratory (AFRL), Wright-Patterson Air Force Base in Dayton, Ohio. In that role, he oversaw more than $2.3 billion in science and technology programs and $2.5 billion in externally funded projects in areas ranging from materials science to space-based technologies. He has also served as chief scientist for AFRL's Human Performance Wing and as a manager at the Defense Advanced Research Projects Agency, where he created programs in bio-inspired sensors, robotics and more.

Throughout his career, he has built strong strategic research collaborations with academia, industry and government organizations including Ohio State, the National Science Foundation, the National Aeronautics and Space Administration and the Defense Health Agency.
Dr. Stone has published more than 90 peer-reviewed papers and book chapters. He holds more than a dozen patents and invention disclosures. Dr. Stone is a member of the American Chemical Society and the American Association for the Advancement of Science. In addition, he serves as a fellow for both the AFRL and SPIE, the international society for optical engineering.

Dr. Stone holds a BS in biological sciences from Wright State University and a PhD in biochemistry from Carnegie Mellon University.
Index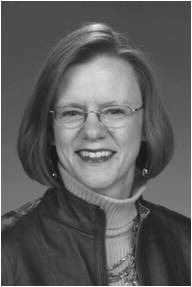 Dr. Kelly O. Sullivan
joined Pacific Northwest National Laboratory in August of 2001, and now leads the Laboratory's Office of Institutional Partnerships in the Office of the Deputy Director for Science and Technology. She is responsible for developing and maintaining collaborations and partnerships with colleges, universities and other research institutions that help the laboratory achieve its missions for the nation and the world. In addition, Dr. Sullivan manages the Laboratory's Postdoctoral Programs, including the Linus Pauling Distinguished Postdoctoral Fellowships. These programs provide early career PhD's with development opportunities to allow them to mature as independent research scientists who can still function as part of an interdisciplinary team. Prior to coming to PNNL, she was a chemistry professor at Mankato State University in Minnesota and at Creighton University in Nebraska. She taught physical and general chemistry, and also directed the Creighton Chemistry Players, a team of faculty and students who brought the excitement of chemistry to children and adults through theatre and music. Dr. Sullivan's research interests focus on the electronic structure of small molecules and ions. Early in her career she utilized a home-designed and built mass spectrometer to study high-energy neutrals using neutralization mass spectrometry. Later she branched into computational chemistry, focusing primarily on small molecules and anions of atmospheric and mass spectrometric interest. She currently serves on the Governing Board of the Council for Chemical Research and as President-Elect of Sigma Xi, the Scientific Research Society. Sullivan received a B.S. in chemistry from Christian Brothers College and a Ph.D. in physical chemistry from Texas Tech University.
Index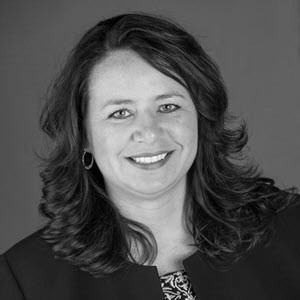 Ms. Cynthia Sweet is the University of Pittsburgh's associate vice chancellor for economic partnerships. In this newly created role, she will advance University initiatives that aim to foster economic growth on campus and across the region. Among Sweet's first priorities will be to guide and focus the corporate engagement office rollout strategy.
Sweet most recently was associate vice president of corporate and government relations at West Virginia University and was the founding director of WVU's Corporate Relations Office. She previously served as senior university business liaison in the Office of Corporate Relations at the University of Wisconsin-Madison.
Sweet holds a bachelor's degree in geography with a concentration in economic development and international relations from St. Cloud State University and a master's degree in urban and regional planning with a specialization in international economic development from UW-Madison.
Index

Mr. James Tonna
is a Vice President within the Academic and Government Markets for the Science and Technology division at Elsevier. He joined Elsevier in 1998 and has focused on building and developing client relations for Elsevier across North America. James is often a speaker and presenter on topics that range from bibliometric measurement institutional research to the impact that investment of information resources have on the productivity of organizations. Prior to Elsevier James worked for Thomson Science / Chapman and Hall in their electronic publishing division. He holds an undergraduate degree in Chemistry from Hofstra University in New York.
Index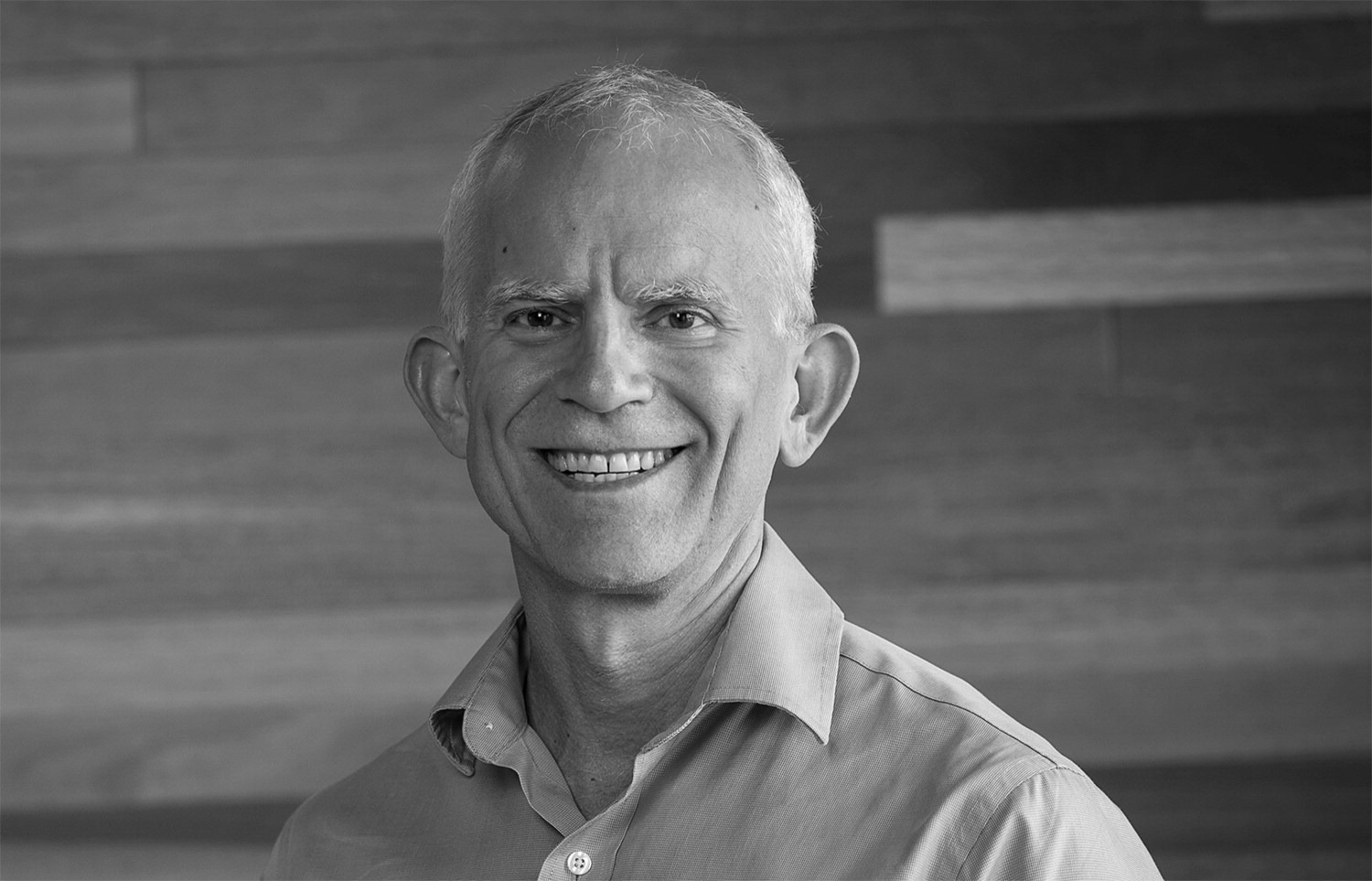 Dr. Peter Trefonas (B.S., chemistry, University of New Orleans, 1980; Ph.D., inorganic chemistry, University of Wisconsin-Madison, 1985) is a DuPont Fellow, where he works within DuPont Electronics and Imaging in Marlborough, MA. His research interests include photopolymer and photolithography chemistry and processing, block copolymers, OLED materials, quantum confined nanocrystals, organic antireflectants, displays, mechanistic simulations and organosilicon polymers. He is an inventor on over 103 US patents, and an author of over 121 journal and technical papers.
Index

Dr. Jeff Welser, Vice President of IBM Research – Almaden in San Jose, California oversees scientists and engineers performing exploratory and applied research at the home of the relational database and world's first hard disk drive. Today the lab specializes in areas including: Watson technologies, storage systems, data management and analytics, nanotechnology, materials science, Web 2.0 technologies and IBM Smarter Planet projects, such as healthcare informatics, water desalination and electric car batteries. In his prior position, Dr. Welser was the Director of Strategy and Program Development for the Accelerated Discovery Lab and simultaneously the Director of Almaden Services Research, managing a portfolio of research into improved business processes, software and technology to enable IBM's Global Business and Technology Services organizations.
Index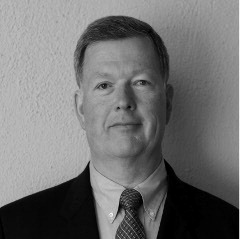 Dr. Jack Wenstrand
leads Agilent's global university relations and external research programs while concurrently serving as consulting professor of Electrical Engineering at Stanford. His research interests include sensor networks and machine interpretation of complex sensory input. He received his B.S.E. and M.B.A. degrees from the University of Michigan, and his M.S. and Ph.D. degrees in electrical engineering from Stanford University. He lived in Japan for a year while conducting doctoral research in Toshiba's ULSI Research Laboratory. At Hewlett-Packard, later Agilent Technologies, he developed systems for rapid and productive silicon process R&D. He led an IC design business to generate revenues of over $100M/yr. Jack was R&D manager and Chief Technologist for Agilent's Sensor Solutions Division, with responsibility for mobile imaging and optical navigation products.
Index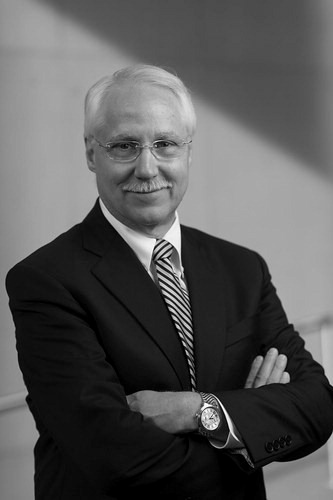 James "Jim" Weyhenmeyer is Auburn University's vice president for research. He joined Auburn from Georgia State University, where he served as vice president for research and economic development and as chair of the Research Foundation board of directors between 2011 and 2019.

Prior to Georgia State, Weyhenmeyer held several senior-level appointments including serving as the senior vice provost for research and economic development at the State University of New York and was the senior vice president of the State University of New York Research Foundation from 2008-2011. In this role, Weyhenmeyer oversaw the research portfolio and technology commercialization programs for the system's 64 campuses and expanded the system's network of internal stakeholders, funding agencies and industry partners. During his time at the State University of New York, research expenditures increased from $900 million to more than $1.3 billion.

Weyhenmeyer also served as the associate vice president for economic development and corporate relations and vice president for technology and economic development at the University of Illinois. Focusing on large-scale research projects, Weyhenmeyer expanded the university's investment in its research initiatives and increased its expenditures to nearly $1 billion. During that time, Weyhenmeyer also founded and served as CEO of Illinois VENTURES, an early-stage investment firm focused on helping entrepreneurs and researchers build innovative technology- and science-based companies.

A noted researcher in the fields of cell biology and neuroscience, Weyhenmeyer has published extensively on degenerative brain disorders. His work has been funded by the National Institutes of Health, the National Science Foundation, the American Heart Association and the PHARMA Foundation, as well as private industries. In addition to serving on scientific advisory boards for companies in the gene technology and drug development sectors, Weyhenmeyer is a member of more than two dozen professional organizations and honorary societies, including the Licensing Executive Society, the Royal Swedish Academy of Engineering Sciences, the American Heart Association Stroke Council and the University Industry Demonstration Partnership, among others.

Weyhenmeyer received a bachelor's degree from Knox College and a doctorate from Indiana University. He completed his postdoctoral training in the Department of Medicine and Department of Physiology and Biophysics at the University of Iowa.
Index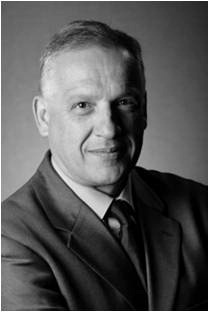 Dr. Yannis Yortsos
is Dean of the Viterbi School of Engineering at the University of Southern California, the Chester F. Dolley Professor of Chemical and Petroleum Engineering, and holder of the Zohrab A. Kaprielian Dean's Chair in Engineering. He was appointed dean in 2005. Yortsos had served as senior associate dean for academic affairs at the Viterbi School from 2001 to 2005. He was chairman of the USC Department of Chemical Engineering from 1991 to 1997. Yortsos received his B.Sc. degree from the National Technical University, Athens, Greece, in 1973, and M.Sc. and Ph.D. degrees from the California Institute of Technology in 1974 and 1979 respectively, all in chemical engineering. Yortsos is a member of the U.S. National Academy of Engineering (NAE) and the recipient of a number of awards. He currently also serves on the Executive Committee of the Engineering Deans Council. His research interests are in the flow, transport and reaction processes in porous media and constricted flow geometries.
Index