GUIRR U-I Partners


| | |
| --- | --- |
| Industry Partners | |
| | |
| Agilent Technologies, Inc. - Jack Wenstrand | University of Michigan - Jack Hu |
| Batelle - Brett Bosley | The Ohio State University - Caroline Whitacre |
| The Boeing Company - Deborah Radasch | Georgia Institute of Technology - Stephen Cross |
| Comcast - NBCU - Rebecca Arbogast | Temple University - Michele Masucci |
| Dynetics - Robert Berinato | Auburn University - John Mason |
| Elsevier - James Tonna | Purdue University - E. Daniel Hirleman |
| Forward Industries, Inc. - Terry Wise | Pending |
| Harris Corporation - Andy Lee | University of Florida - David Norton |
| IBM - Jeff Welser | Stanford University - Arthur Bienenstock |
| Intel Corporation - Gilroy Vandentop | University of California-Berkeley - Robert Price |
| Lockheed Martin - Robie Samanta Roy | University of Maryland - Amitabh Varshney |
| Mars, Incorporated - Harold Schmitz | University of California-Davis - Robert Powell |
| Noblis - Jeffrey Marqusee | George Washington University - Leo Chalupa |
| Northrop Grumman Aerospace Systems - Erik Antonsson | California Institute of Technology - Kaushik Bhattacharya |
| Northrop Grumman Electronic Systems - Patrick Antkowiak | Massachusetts Institute of Technology - Karen Gleason |
| Oak Ridge National Laboratory - Thomas Zacharia | University of Tennessee-Knoxville - Taylor Eighmy |
| Pacific Northwest National Laboratory - Kelly Sullivan | Washington State University - Christopher Keane |
| Raytheon Integrated Defense Systems - Mark Russell | University of Massachusetts - Martin Meehan |
| Raytheon Missile Systems - Robert Fitzpatrick | University of Arizona - Kimberly Andrews Espy |
| Siemens - Arturo Pizano | Northeastern University - David Luzzi |
| Pending | Arizona State University - Sethuraman Panchanathan |
| Pending | Iowa State University - Sarah Nusser |
| Pending | Texas A&M University - Karan Watson |
| Pending | University of California - Los Angeles - Ann Karagozian |
| Pending | University of Southern California - Yannis Yortsos |
| Pending | University of Texas - Austin - Daniel Jaffe |
| Pending | University of Texas Rio Grande Valley - Theresa Maldonado |
| Pending | West Virginia University - Fred King |
Patrick Antkowiak is vice president and general manager of the Advanced Concepts and Technologies division in Northrop Grumman's Electronic Systems sector. He has executive responsibility for all of advanced product development and technology programs, activities and operations.

Prior to this position, Mr. Antkowiak served as the director of Space Systems in the Advanced Concepts and Technologies division where he was responsible for the development of a wide portfolio of radio frequency and electro-optical space sensor and space superiority concepts and technologies for future Department of Defense and intelligence programs. Since joining Northrop Grumman in 1981, Mr. Antkowiak has held a variety of management positions, including director of Advanced Space Development Programs and program director for Space-Based Radar (SBR) and Proprietary Programs. He also served as the program manager for SBR and Space Technology Development Programs and engineering manager and product development team leader for the Comanche Helicopter Mission Computer program.

In 2009, Antkowiak was appointed to vice president of Engineering, Manufacturing and Logistics Strategy and Capability where he was responsible for developing and implementing a comprehensive strategy and discriminating capability for the engineering, manufacturing, and logistics homeroom through product ownership activities, technology roadmap development, organizational efficiency, automation application, and effective liaison to business development and division business areas.

Mr. Antkowiak received a Bachelor of Science in electrical engineering from the Johns Hopkins University and a Master of Science in computer engineering from the University of Maryland. He has also completed the General Manager's Program at Harvard University.
Index

Dr. Erik Antonsson
is currently the Corporate Director of Technology for the Aerospace Sector of the Northrop Grumman Corporation where he is responsible for coordinating technology strategy across the organization and for establishing and growing external strategic relationships to support current and future NGAS programs.
From 2007 through 2011 he established and led the Northrop Grumman Aerospace Research Laboratories (ARL). In that role he had the responsibility for recruiting and leading a distinguished multidisciplinary research team, and for setting the long-term R&D directions for the Aerospace Sector. Work in the laboratories led by Dr. Antonsson included intelligent autonomy, nano-structured materials and metamaterials, carbon nanotubes for structural, thermal and electrical applications, and advanced propulsion and power systems. Dr. Antonsson served on the faculty of Mechanical Engineering at the California Institute of Technology through 2009, where he organized the university's Engineering Design Research Laboratory and where he has conducted research and taught since 1984. He previously served as the executive officer (Chair) of Caltech's Mechanical Engineering Department. From September 2002 through January 2006, Dr. Antonsson was on leave from Caltech and served as the Chief Technologist for NASA's Jet Propulsion Laboratory. In this role, Dr. Antonsson provided intellectual leadership for JPL in the strategic planning of advanced technology and guidance for approximately 550 technology researchers. He was the co-chair of JPL's Science and Technology Management Council and also served as a member of JPL's Executive Council, Strategic Management Council, Project & Engineering Management Council, and as the senior representative to NASA Headquarters and other NASA centers and government agencies for JPL's basic technology research. He was an NSF Presidential Young Investigator (1986-1992), and won the 1995 Richard P. Feynman Prize for Excellence in Teaching, and is a co-winner of the 2001 TRW Distinguished Patent Award. Dr. Antonsson earned a bachelors degree in mechanical engineering from Cornell University and a masters and doctorate in mechanical engineering from MIT. He is a Fellow of the American Society of Mechanical Engineers and is currently on the editorial board of the International Journal: Research in Engineering Design. He served as an Associate Technical Editor of the ASME Journal of Mechanical Design with responsibility for the Design Research and the Design Theory and Methodology areas. He has published more than 130 scholarly papers in the engineering design research literature, has edited three books and holds eight U.S. patents. He is a registered Professional Engineer in California, and serves as an engineering consultant to industry, research laboratories, and to the Intellectual Property bar.

Index
Ms. Rebecca Arbogast

Index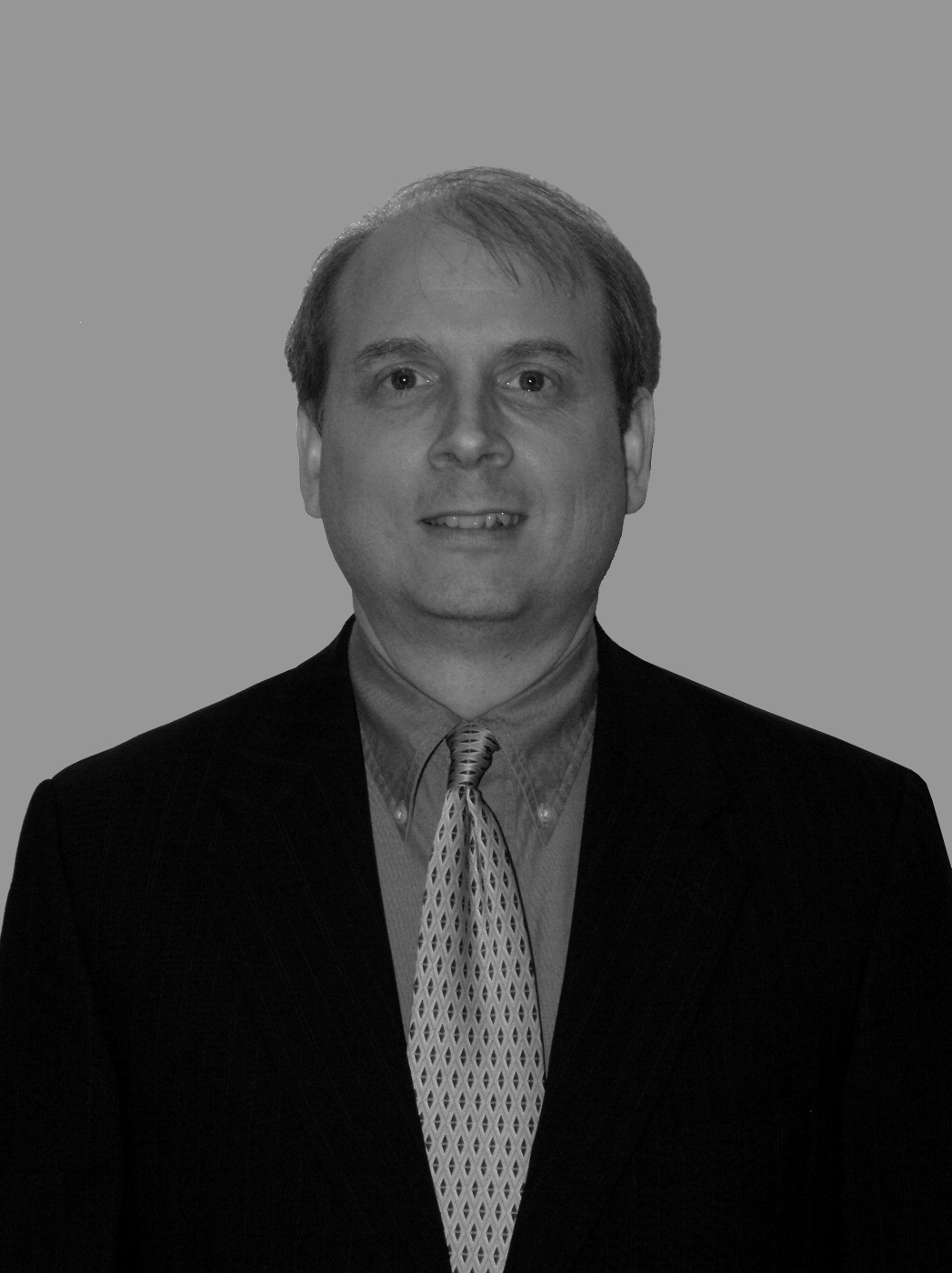 Dr. Robert (Bob) Berinato
is Chief Research Scientist at Dynetics, a leading mid-tier aerospace and defense company headquartered in Huntsville, AL. Since joining Dynetics in 1985, he has assumed increasing responsibilities supporting customers across a diverse set of technical disciplines. In his current position, he manages Dynetics' IRAD Program, promotes innovation and learning throughout the organization, and leads "Dynetics University," a vibrant internal education program featuring evening courses taught by Dynetics employees for Dynetics employees. Dr. Berinato received bachelor's degrees in Mechanical Engineering and Applied Physics from Georgia Tech in 1985, and master's and PhD in Electrical Engineering and master's in Applied Mathematics from the University of Alabama in Huntsville (UAHuntsville) in 1987, 1993, and 2007, respectively. He serves part-time as adjunct associate professor in the UAHuntsville Electrical and Computer Engineering Department where he teaches courses in communications theory, sensor systems, and signal processing. Dr. Berinato currently serves as the chair of the local IEEE Aerospace and Electronic Systems Society, is a member of the Huntsville Chamber of Commerce Technology Committee, is a board member of The Schools Foundation, is a graduate of Leadership Huntsville / Madison County, and represents Dynetics on the AMA Technology Innovation and Manufacturing Management Council.
Index
Dr. Kaushik Bhattacharya


Index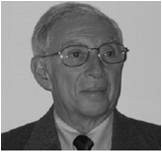 Dr. Arthur (Artie) Bienenstock
is Special Assistant to the President for Federal Research Policy at Stanford University. A professor of materials science and engineering and of applied physics, Bienenstock has served Stanford in a variety of administrative roles. He chaired the Faculty Senate Planning and Policy Board, the Committee on Research and two committees on undergraduate admissions and financial aid. He also served as the vice provost and dean of research and graduate policy, as well as vice provost for faculty affairs. He was the university's first faculty affirmative action officer. From 1978 to 1997, he directed the Stanford Synchrotron Radiation Laboratory (SSRL), where he still holds a professorship. During the last five years of his tenure as director, he also served as associate director of the Stanford Linear Accelerator Center (SLAC). In 1997, he was nominated by President Clinton to become associate director for science of the White House Office of Science and Technology Policy. As associate director --along with the director of the National Institutes of Health and the director of the National Science Foundation - Bienenstock filled one of the administration's key positions in the area of science. In that role, he was a strong advocate for federal research funding and provided guidance on complex scientific and policy issues. Dr. Bienenstock received his bachelor's and master's degrees in physics from Polytechnic University and his doctorate in applied physics from Harvard.
Index
Brett Bosley
Index

Dr. Leo M. Chalupa
became the George Washington University's first vice president of research on April 1, 2009. Dr. Chalupa is charged with overseeing the strategic and operational development of GW's rapidly growing research enterprise. An accomplished scientist and administrator, Dr. Chalupa comes to GW following a 34-year career at the University of California, Davis, most recently serving as the chair of neurobiology, physiology and behavior in the College of Biological Sciences. A distinguished professor of neurobiology and ophthalmology at UC Davis, he founded the university's Center for Neuroscience in 1992, as well as the Mind and Brain Center, the Brain Imaging Center and the Center for Visual Sciences. Dr. Chalupa is a recipient of many honors and awards from the National Academy of Sciences Exchange with USSR (1973); Guggenheim Fellowship (1978); Fellow-in-Residence at the Neuroscience Institute, New York (1987); Fellow, American Association for the Advancement of Science (1989); NIH Fogarty International Senior Fellowship (1992); Japan Society for the Promotion of Science Fellowship (1993); and Fellow, Association for Psychological Science (2009). Dr. Chalupa holds a Ph.D. in Neuropsychology and a Bachelor of Science from Queens College. In 2011 he received an honorary degree from Queens College for his accomplishments as a scientist, educator and administrator.
Index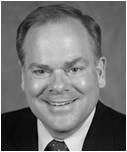 Dr. Steve Cross
is the Executive Vice President for Research of the Georgia Institute of Technology. He also holds faculty appointments as a Professor in Industrial and Systems Engineering and as an Adjunct Professor in the College of Computing and the College of Management. Before joining Georgia Tech in 2003, he was the Director and CEO of the Carnegie Mellon Software Engineering Institute, an internationally recognized research and technology transition center in Pittsburgh, PA. He is a past member of an advisory board at Queen's University in Belfast and a consultant to the Science Foundation Ireland. He has worked closely with the IDA Ireland. Dr. Cross was one of the founders of Georgia Tech Ireland in Athlone, County Westmeath in 2006. He has recently been asked to serve on the advisory board of the Atlantic Corridor in Tullamore, County Offaly. Dr. Cross is a member of the Defense Science Board (DSB) and co-chaired a study on adaptive organizations in 2010. He has served on the Air Force Scientific Advisory Board (AFSAB) and chaired a study on disruptive innovation in 2006. He has also chaired the Defense Advance Research Project Agency (DARPA) Panel for Information Science and Technology. He received his PhD from the University of Illinois at Urbana-Champaign, his MSEE from the Air Force Institute of Technology (AFIT), and his BSEE from the University of Cincinnati. In 2002, he was chosen as a distinguished alumnus of the University of Cincinnati College of Engineering. Dr. Cross is a Fellow of the Institute of Electrical and Electronics Engineers (IEEE). He received his Professional Engineer certification from the State of Ohio in 1978 and he is a graduate of the USAF Test Pilot School (Flight Test Engineer Program). He has published over 60 technical papers and book chapters on application of artificial intelligence and technology transition. A past Editor-in-Chief of IEEE Intelligent Systems, he is currently the Associate Editor of the Journal of Information, Knowledge, and Systems Management.
Index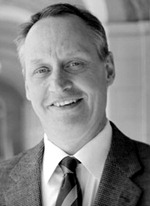 Dr. Taylor Eighmy is the Vice Chancellor for Research and Engagement and Professor of Civil & Environmental Engineering at the University of Tennessee's (UT) Knoxville campus (UTK). He joined UTK's Office of Research & Engagement on October 1, 2012. Prior to that, he served as the Senior Vice President for Research at Texas Tech University and Interim Vice President for Research at the University of New Hampshire (UNH). UT and Battelle Memorial Institute jointly manage Oak Ridge National Laboratory (ORNL) under the UT-Battelle LLC. Dr. Eighmy is actively engaged with ORNL through his oversight role of the four joint institutes between UTK and ORNL, his efforts at recruiting and appointing joint faculty (including Governor's Chairs), and his work on the UT-Battelle Liaison Committee. He manages the $4M annual State-appropriated Science Alliance budget supporting UTK-ORNL collaboration and oversees the $1M jointly directed R&D (JDRD) program associated with the ORNL Laboratory-directed R&D (LDRD) program. Dr. Eighmy is a full board member and serves on the Executive, Contactor Assurance, and Policy Committees of Oak Ridge Associated Universities (ORAU), a 1,200-person, $385M, not-for-profit federal U.S. DOE contractor focusing on science education programs, national security and emergency preparedness, occupational exposure, environmental assessment, and health communications. He is also a board member of the UT Research Foundation, and chairs the Board's Audit Committee. Dr. Eighmy represents UTK on the National Academies' Government-University-Industry Research Roundtable (GUIRR) along with Dr. Ramamoorthy Ramesh of ORNL. He participates in the Technology Leadership & Strategy Initiative (TLSI) of the Council on Competitiveness. Dr. Eighmy is active in the University-Industry Demonstration Partnership (UIDP) of the National Academies. He serves on the U.S. EPA Science Advisory Board (SAB) and chairs the U.S. EPA Research Budget Workgroup of the SAB. Dr. Eighmy is also a member of the Executive Committee of the Council on Research Policy and Graduate Education (CRPGE) of the Association of Public and Land Grant Universities (APLU) and works at the national level to promote the value proposition of public research universities. Dr. Eighmy received his B.S. in Biology from Tufts University in 1980, his M.S. in Civil Engineering from UNH in 1983, and his Ph.D. in Civil (Environmental) Engineering from UNH in 1986. Eighmy is a diplomate of the American Academy of Environmental Engineers and Scientists (AAEES) and a fellow of the National Academy of Inventers (NAI). He is an inventor of a patented reactive barrier technology for contaminated sediments (US 6290637 B1).
Index
Kimberly Andrews Espy
Index
Robert Fitzpatrick
Index
Dr. Karen Gleason is the Associate Provost at the Massachusetts Institute of Technology. Gleason earned a bachelor's degree in chemistry and a master's degree in chemical engineering from MIT before receiving her doctorate in chemical engineering from the University of California at Berkeley. She has served on the MIT faculty since 1987 and is currently the Alexander and I. Michael Kasser Professor of Chemical Engineering. Previously, she has served MIT as the associate dean of engineering for research, the associate director for the Institute of Soldier Nanotechnologies, and executive officer of the Department of Chemical Engineering. Gleason's pioneering research in chemical vapor deposition (CVD) of polymer thin films makes it possible to fabricate novel organic surfaces and devices. Gleason has authored more than 250 publications and holds 18 issued U.S. patents for CVD polymers and their applications in optoelectronics, sensing, microfluidics, energy, biomedicine, and membranes. She has also been a successful entrepreneur during her time on the MIT faculty.
Index
Dr. S. Jack Hu is a Professor in the Department of Mechanical Engineering, and the Department of Industrial and Operations Engineering at the University of Michigan. He teaches courses and conducts research manufacturing systems, assembly modeling, and statistical quality methods. He is a member of INFORMS, ASEE and SME, and a Fellow of ASME. He currently serves as the editor of SME Journal of Manufacturing Systems.
Index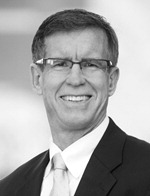 Dr. E. Daniel Hirleman Jr.
is currently the Chief Corporate and Global Partnerships Officer at Purdue University. He is responsible for growing private-sector and global partnerships, and oversees the Global Policy Research Institute as well as Purdue's International Programs operation which serves over 9,000 students and scholars. Hirleman received the BSME with Highest Distinction, followed by the MSME and PhD, all from Purdue. He held Howard Hughes Doctoral and NSF Graduate Fellowships, did six industry internships and was a visiting researcher at the Technical University of Denmark. He joined Arizona State University as faculty in Mechanical and Aerospace Engineering where he received teaching and research awards and held multiple administrative positions culminating in associate dean for research. He then served as William E. and Florence E. Perry Head of Purdue's School of Mechanical Engineering, where sponsored research tripled and highpoints of a $142M Capital Campaign were twelve new endowed professorships and two new ME buildings, one being Purdue's first with LEED certification. Prior to his current position he was the second dean of the School of Engineering at the new University of California, Merced, serving 62% first-generation and 44% students from underrepresented groups. His tenure was highlighted by substantial growth, inaugural ABET accreditations, and a new building.
Hirleman has about 200 technical publications, 6 U.S. patents, and 80 invited lectures in 14 countries. His research is in laser-based sensors for cells and bacterial colony identification, particle and flow diagnostics, semiconductor manufacturing, and global engineering. Ten inventions/technologies developed in his lab have been licensed to the private sector and/or are in commercial products. His recognition includes the Hon. George E. Brown, Jr. Award for International Scientific Cooperation, the Charles Russ Richards Memorial Award of ASME/Pi Tau Sigma, and the iNEER International Achievement Award. He is a Fellow of ASME, chaired the Advisory Board of Engineers for a Sustainable World, and served editorial roles for Applied Optics and Particle Characterization.
Index
Dr. Daniel Jaffe
Index
Dr. Ann Karagozian
Index
Dr. Christopher Keane

Index
Dr. Fred L. King is the Vice President for Research at West Virginia University where he guides campus-wide efforts to support and grow the research enterprise across a diverse spectrum of specialties through a range of support activities from the administration of key grant awards to programs and processes that assist faculty in seeking and securing grant funding for research. From1998 to 2013, he served as the Associate Dean for Research and Graduate Studies in the Eberly College of Arts and Sciences at West Virginia University. Dr. King earned a Ph.D. in analytical chemistry from the University of Virginia and a B.S. in chemistry from James Madison University. He was a National Research Council Postdoctoral Research Associate at the U.S. Naval Research Laboratory from 1988 to 1990. In 1990, he joined the faculty of the Eberly College of Arts and Sciences as an assistant professor in the Department of Chemistry in 1990. He was promoted to associate professor in 1996 and professor in 2002. His research specialty at WVU has been fundamental characterization and analytical development of optical spectroscopy and mass spectrometry techniques. He has been the principal investigator or associate principal investigator on multiple sponsored research projects from numerous federal agencies and the private sector including: Office of Naval Research, Martin Marietta Energy Systems, the WV Coal Energy Research Bureau, the U.S. Department of Energy, the National Science Foundation and the National Institutes of Health. He has served as a guest scientist at Oak Ridge National Laboratory and as an adjunct professor in the WVU School of Pharmacy. He received the Finnigan MAT Distinguished Young Investigator in Academia Award in 1993. In addition to performing his administrative duties at the University, Prof. King continues to maintain an active research group.
Index
Dr. Andy Lee
Index

Dr. David E. Luzzi
is the tenth Dean of Northeastern University's College of Engineering, having joined in September 2007. In 2009-2010, the College celebrates its Centennial – 100 years providing its highly-successful cooperative education model of engineering education. Today, Luzzi leads a $118 million per year enterprise with a standing faculty of 108 professors in four departments, over 100 teachers, lecturers and staff, and a student body of 4,000. The College is home to six national research centers; an NSF ERC in sub-surface sensing and imaging, an NSF NSEC in nanomanufacturing, and four applications-driven research centers in explosive threat detection, infrastructure monitoring, veterans healthcare engineering, and information assurance funded by DHS, NIST, DVA and NSF, respectively. The College is a regional leader in Science, Technology, Engineering and Mathematics (STEM) education. Luzzi is a board member of the Boston Science Partnership. Since 2003, he has been the Chief Scientific Advisor to NanoSelect, Inc., a nanotechnology company that develops and manufactures chemical and biological sensors. NanoSelect was founded based on technologies developed within the Luzzi research laboratory. In 1999-2000, Luzzi was a Science and Technology Fellow with the Chief of Naval Operations Strategic Studies Group and a member of the US Air Force Scientific Advisory Board from 2003-2008. In 2006-2007, he was the Science and Technology Chair, leading the review of the $3.6 billion/year Air Force Science and Technology program. In 2008, Luzzi was awarded the Meritorious Civilian Service Medal by the Air Force in recognition of his service. Prior to joining Northeastern, Luzzi was a member of the faculty at the University of Pennsylvania for 20 years, where he taught materials and nanoscience, and engaged in scientific exploration of atomic level structure and processes. He is a graduate of the Stevens Institute of Technology (BE, Nuclear and Thermonuclear Energy, 1980), Northwestern University (PhD, Materials Science and Engineering, 1986), the Institute for Defense Analyses Defense Science Study Group (1997) and the Wharton School of Business (MBA, 2007).
Index
Dr. Theresa Maldonado has extensive experience at the federal level in advancing research, development, and commercialization initiatives. She recently served as Director of the Engineering Education and Centers Division at the National Science Foundation in the Washington, DC, area. She was responsible for a $130M budget in support of interdisciplinary research centers, innovations in engineering education, special initiatives in support of veterans, and workforce development programs. She also served as Chair of the NSF-wide CAREER Coordinating Committee. She served a previous term at NSF in 1999-2001 as program director in the Engineering Research Centers program.
Dr. Maldonado's academic career spans nearly 25 years at two universities – Texas A&M University and The University of Texas at Arlington – with 14 of those years in various research administration roles. At Texas A&M, these roles include Assoc. Vice Chancellor for Research of the Texas A&M University System, which is comprised of 11 universities, seven state agencies, and the health science center; Interim Vice President for Research; Assoc. Dean for Research in Engineering; and Deputy Director of the Texas Engineering Experiment Station. At UT Arlington she served as Assoc. VP for Research and Assoc. Dean for Research in Engineering. She was also founding director of the Texas A&M Energy Institute and the UT Arlington Institute for Nanoscale Science and Engineering Research and Teaching (INSERT).
Index
Dr. Jeffrey Marqusee


Index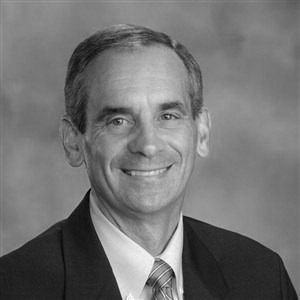 Dr. John Mason
joined Auburn University on September 1, 2008 as associate provost and vice president for research. He is responsible for research program development, sponsored programs and technology transfer and commercialization. Mason earned a bachelor's degree in transportation from Pennsylvania State University, a master's degree in transportation engineering from Villanova University, and a doctorate in civil engineering from Texas A&M University. He is a registered professional engineer in Pennsylvania.
Index
Dr. Michele Masucci

Index
Martin Meehan
Index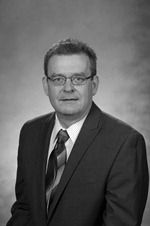 Dr. David P. Norton is the Vice President for Research at the University of Florida. Previously, David served as Associate Dean for Research in the College of Engineering and Professor in the Department of Materials Science and Engineering.

He has 23 years of experience in science and technology research having served 11 years as a Research Scientist at Oak Ridge National Laboratory prior to joining UF as a faculty member in 2000. Over his career at Oak Ridge National Laboratory and the University of Florida, David has published over 350 refereed journal articles with over 11,000 citations. He is an inventor on 10 patents and has presented over 70 invited presentations at national and international conferences. David is a Fellow of the American Physical Society, the American Vacuum Society, and the American Association for the Advancement of Science.

David holds Bachelor of Science and Ph.D. degrees in Electrical and Computer Engineering from Louisiana State University.
Index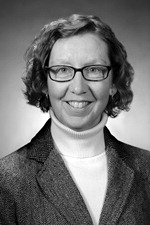 Dr. Sarah Nusser is Vice President for Research at Iowa State University and a Professor in the Department of Statistics. She is a faculty member in the Center for Survey Statistics and Methodology and in interdepartmental graduate programs for Ecology and Evolutionary Biology and Human Computer Interaction at Iowa State University. As Vice President for Research, Nusser leads efforts to advance and support the research mission at Iowa State University. She supports campus-wide programs for fostering faculty research development, new research initiatives, and new interdisciplinary and inter-institutional collaborations. Nusser oversees several interdisciplinary research centers, as well as units that support sponsored funding, responsible conduct of research, and institutional research facilities. Prior to joining the Office of the Vice President for Research in 2014, Dr. Nusser served as the director of the Center for Survey Statistics and Methodology at Iowa State University for 15 years, where she conducted research in survey statistics and methodology with the U.S. Department of Agriculture (USDA) Natural Resource Conservation Service, National Agricultural Statistics Service, Economic Research Service, and National Institute of Food and Agriculture; National Science Foundation (NSF); National Institutes of Health (NIH); and federal statistical agencies, including the Bureau of Labor Statistics and U.S. Census Bureau. Nusser has served on numerous scientific panels, advisory committees and governing boards with the National Academies, NSF, NIH, U.S. Census Bureau, U.N. Food and Agriculture Organization, and statistical societies. She is a fellow of the American Statistical Association (ASA) and an elected member of the International Statistical Institute, and has received awards for excellence and service from Iowa State and the ASA. Nusser received a BS in botany from the University of Wisconsin-Madison, MS in botany from North Carolina State University, and PhD in statistics from Iowa State University.
Index
Dr. Sethuraman Panchanathan
Index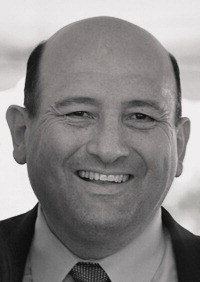 Dr. Arturo Pizano
is Manager, University Collaboration for Siemens Corporation, Corporate Research and Technology. In this capacity he is responsible for establishing and maintaining relationships with US universities of strategic importance to Siemens's R&D organization across the globe. Prior to his current position, Arturo was a part of the internal audit organization of Siemens as a member of the Operational Audit team. Arturo joined Siemens Corporate Research in 1993 as a Member of the Technical Staff in the Imaging and Visualization Department. He became Program Manager in Multimedia Communications and Collaboration and later Head of the Multimedia and Video Technology Department. Prior to joining Siemens he worked as a Staff Scientist in the Software Research Center of Ricoh Corporation in Santa Clara, California. Arturo holds a B.Sc. in Actuarial Science from the National Autonomous University of Mexico and a M.Sc. and Ph.D. in Computer Science from the University of California Los Angeles.
Index

Dr. Robert (Bob) Powell
is a Professor of Chemical Engineering and Materials Science and also a Professor of Food Science and Technology at the University of California, Davis. From September 2012 through August 2013 he will serves as the Chair of the Academic Senate of the University of California system. He began his academic career in 1979 at Washington University in St. Louis in the Department of Chemical Engineering. While at Washington University, Dr. Powell taught in the Materials Science and Engineering Program and the Biomedical Engineering Program. Dr. Powell was a Program Director at the National Science Foundation (1994 - 1995). At UC Davis, he was the Special Assistant to the Provost, advising on academic planning and campus growth (1996-1999). From 2002 until 2011 Dr. Powell served as the Chair of the Department of Chemical Engineering and Materials Science and from 2008-2011 as the Chair of the Davis Division of the Academic Senate. Dr. Powell received all of his degrees from the Johns Hopkins University, where he majored in Mechanics and Materials Science. His research interests include the development of new sensors for monitoring processes, large scale modeling of complex systems and the fluid mechanics of reproduction. He has published 100 papers in journals ranging from the Journal of Applied Physiology to the Journal of Rheology and Review of Scientific Instruments. He is a member of many professional societies including the Society of Rheology, American Institute of Chemical Engineers, American Chemical Society and the American Physical Society. He is also a Fellow of the American Physical Society.

Dr. Robert M. Price
is Associate Vice Chancellor for Research and Professor of Political Science at the University of California, Berkeley. A native of Brooklyn, New York, in 1963 he undertook his graduate work in political science at UC Berkeley, where he received M.A. and Ph.D. degrees. He joined the Berkeley faculty in the Department of Political Science in 1970, and served as Department Chair from 1996 through 2001. Professor Price's research and teaching interests include comparative politics and African affairs, with a special emphasis on the politics of contemporary South Africa. He is author of
Society and Bureaucracy in Contemporary Ghana
(Berkeley: University of California Press, 1975),
U.S. Foreign Policy toward Sub-Saharan Africa: National Interest and Global Strategy
(Berkeley: Institute of International Studies, 1979),
The Apartheid Regime: Political Power and Racial Domination
(coeditor, Berkeley: Institute of International Studies Publications, 1980), and
The Apartheid State in
Crisis
(New York: Oxford University Press, 1991), as well as a variety of journal articles and book chapters dealing with the new African state, U.S. foreign policy towards Africa, and political change in South Africa.
Index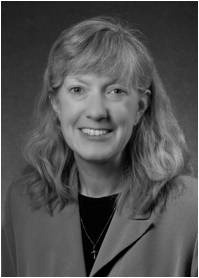 Dr. Deborah Radasch
is the Director for Strategic Universities and Special Initiatives & Experimentation for Boeing Research and Technology organization. In addition, Debbie currently serves as the functional systems engineering lead for Engineering Operations & Technology and active in the Industrial Research Institute. Radasch's background is diverse, having leadership roles in engineering, technology, business development, manufacturing and supplier management for both development and production programs. She received her Ph.D. in decision sciences and finance from St. Louis University, and her M.S. and B.S. degrees in operations research and decision sciences from Pennsylvania State University. Active in the community, Debbie has been recognized for her community efforts through Boeing's William Allen Award, the Jaycees Young Outstanding St. Louisan Award, National Hearts of Gold Award, and National CASA Award.
Index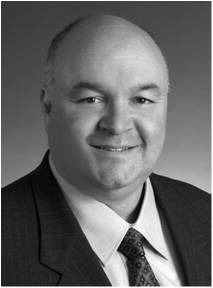 Mr. Mark E. Russell
is vice president of Engineering, Technology and Mission Assurance for Raytheon Company. He assumed the position in July 2008, and was elected a company officer in June 2008. Raytheon Company (NYSE: RTN), with 2010 sales of $25 billion, is a technology and innovation leader specializing in defense, homeland security and other government markets throughout the world. With headquarters in Waltham, Mass., Raytheon employs 72,000 people worldwide. Russell guides the company's vision and provides corporate leadership in the strategic areas of technology and research, engineering, operations, performance excellence, programs security, Raytheon Six SigmaTM and Mission Assurance. He is responsible for 45,000 world-class people working on more than 8,000 programs. Prior to leading Raytheon's engineering organization, Russell was vice president of engineering for Raytheon's Integrated Defense Systems (IDS) business. In this role, he was responsible for leading IDS' engineering activities, including the capture and management of technology and advanced programs; coordination of strategic architecture initiatives; development and production of advanced semiconductor products at Raytheon RF Components; continuous improvement of processes and tools; and product development. Russell has worked in design engineering, operations, field testing, and project and program management for state-of-the-art radar, missile and communication systems including Patriot, HLDA1, Wide Band Gap Semiconductor (WBGS), Terminal High Altitude Area Defense (THAAD) System, Joint Land Attack Cruise Missile Defense Elevated Netted Sensor (JLENS), Sea-Based X-Band Radar (SBX), Cobra Judy Replacement, Upgraded Early Warning Radar (UEWR) and the DDG 1000 destroyer. He has overseen the management of production facilities, including the Advanced Products Center and Raytheon RF Components. He has also served as director of surface radar engineering, and the Radar Design and Electronics Center for Raytheon's Electronic Systems business, and he has expertise in the development of microwave systems and components. Russell has published 16 peer-reviewed papers on active electronically steered arrays and radar systems, missiles, photonic technology, solid-state transmitters and communications systems. He holds 36 patents in the areas of microwave and millimeter wave components, high-range resolution radar applications and missile seekers. Outside of Raytheon, Russell provides leadership on the Board of Directors for the National Action Council for Minorities in Engineering. He is involved in the University of Massachusetts K-16 Engineering Collaborative and the National Science Foundation's Engineering Research Center for Collaborative Adaptive Sensing of the Atmosphere (CASA), and he is Raytheon's campus executive for the University of Massachusetts. Russell graduated from the University of Massachusetts Lowell with a bachelor's degree in electrical engineering. He joined Raytheon after graduation, and then attended the University of Massachusetts Amherst under the Raytheon Advanced Study scholarship program, earning a master's degree in electrical engineering. The universities have both honored Russell for his career accomplishments with distinguished alumni recognition. Russell has completed several Raytheon management programs, including the Executive Leadership Summit and Business Leadership Program, and is a qualified Raytheon Six Sigma Specialist. Russell is a member of the Institute of Electrical and Electronics Engineers (IEEE) and the American Institute of Aeronautics and Astronautics (AIAA).
Index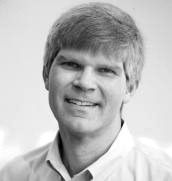 Mr. Harold H. Schmitz
is presently Chief Science Officer for Mars, Incorporated. His responsibilities include strategy, alignment and quality control aspects common to corporate staff functions, as well as management of the company's cocoa sustainability science program, its cocoa science facility in Brazil, its pet care nutrition science facility in the UK, its multidisciplinary research units at universities and its global scientific affairs group. Prior to taking on this role in 2005, he held various positions within Mars in Scientific and Regulatory Affairs, Fundamental Research, Analytical and Applied Sciences and Corporate Staff. In addition, he has been a Visiting Faculty member in the Department of Nutrition at the University of California, Davis since 1995. Prior to joining Mars in 1993, he was an USDA National Needs Research Fellow at North Carolina State University's Department of Food Science. Dr. Schmitz received his Master of Science degree in Food Science from the University of Illinois and his Doctoral degree in Food Science, with a minor in Organic Chemistry, from North Carolina State University. Dr. Schmitz's research interest's center around the agricultural, biomedical, clinical and engineering sciences related to food production and its influence on human and companion animal health. He has particular interests in the application of analytical sciences to these disciplines. Dr. Schmitz has authored and co-authored numerous peer reviewed publications and invited book chapters that reflect these interests (see below for selected citations), and developed and Chaired several scientific symposia to discuss state of the art knowledge in the area of plant-derived nutrients and health benefits. Dr. Schmitz is a member of Sigma Xi and Gamma Sigma Delta. In addition to research, Dr. Schmitz has a keen interest in enhancing the contributions that science can make to society and the environment.
Index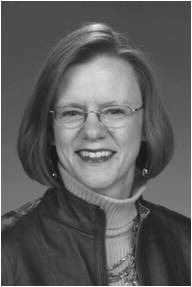 Dr. Kelly O. Sullivan
joined Pacific Northwest National Laboratory in August of 2001, and now leads the Laboratory's Office of Institutional Partnerships in the Office of the Deputy Director for Science and Technology. She is responsible for developing and maintaining collaborations and partnerships with colleges, universities and other research institutions that help the laboratory achieve its missions for the nation and the world. In addition, Dr. Sullivan manages the Laboratory's Postdoctoral Programs, including the Linus Pauling Distinguished Postdoctoral Fellowships. These programs provide early career PhD's with development opportunities to allow them to mature as independent research scientists who can still function as part of an interdisciplinary team. Prior to coming to PNNL, she was a chemistry professor at Mankato State University in Minnesota and at Creighton University in Nebraska. She taught physical and general chemistry, and also directed the Creighton Chemistry Players, a team of faculty and students who brought the excitement of chemistry to children and adults through theatre and music. Dr. Sullivan's research interests focus on the electronic structure of small molecules and ions. Early in her career she utilized a home-designed and built mass spectrometer to study high-energy neutrals using neutralization mass spectrometry. Later she branched into computational chemistry, focusing primarily on small molecules and anions of atmospheric and mass spectrometric interest. She currently serves on the Governing Board of the Council for Chemical Research and as President-Elect of Sigma Xi, the Scientific Research Society. Sullivan received a B.S. in chemistry from Christian Brothers College and a Ph.D. in physical chemistry from Texas Tech University.
Index

Mr. James Tonna
is a Vice President within the Academic and Government Markets for the Science and Technology division at Elsevier. He joined Elsevier in 1998 and has focused on building and developing client relations for Elsevier across North America. James is often a speaker and presenter on topics that range from bibliometric measurement institutional research to the impact that investment of information resources have on the productivity of organizations. Prior to Elsevier James worked for Thomson Science / Chapman and Hall in their electronic publishing division. He holds an undergraduate degree in Chemistry from Hofstra University in New York.
Index
Dr. Gilroy Vandentop

Index
Dr. Amitabh Varshney is the interim vice president for research at the University of Maryland and a professor of computer science. Varshney's research focuses on exploring the applications of graphics and visualization in engineering, science, and medicine through advances in geometry processing, illumination models, perceptual rendering, and high-performance visual computing. His research results are being used in a variety of application domains such as therapeutic drug design, climate modeling, plasma physics, nano manufacturing, medical imaging, and gene sequencing.

Varshney has worked on the design and implementation of virtual walkthroughs of proposed structures, such as buildings, automobiles and submarines. His research in molecular graphics has involved devising new algorithms for parallel and analytical computation and visualization of molecular surfaces, their interfaces, and electrostatics.

Varshney has also contributed toward the development of new algorithms for a number of research areas in graphics and visualization including visual saliency, summarization of large visual datasets, automatically generating multiresolution hierarchies, procedural textures, and rendering with points, images, meshes, and volumes. He is currently exploring several applications in general-purpose high performance parallel computing using clusters of CPUs and Graphics Processing Units (GPUs). He has consulted and collaborated with NVIDIA, Honda, IBM, Daimler Chrysler, General Dynamics, and Reuters.

Varshney received a National Science Foundation (NSF) CAREER Award, given to outstanding junior faculty who exemplify the role of teacher-scholars so they can further their research in their areas of expertise, in 1995 and the IEEE Visualization Technical Achievement Award in 2004.

He was elected as a fellow of the IEEE in 2010. He is the director of the NVIDIA CUDA Center of Excellence at UMD and serves as the chair of the IEEE Visualization and Graphics Technical Committee.

Varshney received a B. Tech. in computer science from the Indian Institute of Technology, Delhi in 1989 and an M.S. and doctorate in computer science from the University of North Carolina at Chapel Hill in 1991 and 1994.
Index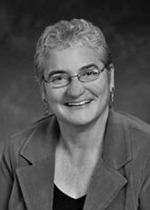 Dr. Karan L. Watson, Ph.D., P.E.,
was appointed provost and executive vice president of Texas A&M on March 2011, after serving in the interim position since July 2009. As provost, she is the chief academic officer of the university responsible for all aspects of the university's academic mission, including the intellectual environment for faculty, students and staff, and planning, budgeting, supervising, and reviewing programs in resident instruction, research, and continuing education. She previously served as Texas A&M's vice provost from December 2008 to July 2009 and as dean of faculties and associate provost from February 2002 to December 2008. She joined the Texas A&M faculty in 1983 and is currently a Regents Professor in the Department of Electrical and Computer Engineering and in the Department of Computer Science and Engineering.
Before assuming the position of dean of faculties and associate provost, Dr. Watson served as the associate dean for graduate studies in the Dwight Look College of Engineering. She also served the Look College as associate dean for academic affairs and as a member of the Faculty Senate. She was interim vice president and associate provost for diversity from November 2005 to September 2006, a role that she again held from December 2008 until July 2009.
Dr. Watson is a fellow of the Institute of Electrical and Electronic Engineers (IEEE) and the American Society for Engineering Education. In 2003–2004, she served as a Senior Fellow of the National Academy of Engineering Center for the Advancement of Scholarship in Engineering Education. Since 1991, she has served as an accreditation evaluator and commissioner and is now on the Board of Directors for ABET, Inc., formerly the Accreditation Board for Engineering and Technology. She served as ABET president for 2012-2013. Her awards and recognitions include the U.S. President's Award for Mentoring Minorities and Women in Science and Technology, the American Association for the Advancement of Science mentoring award, the IEEE International Undergraduate Teaching Award, the College of Engineering Crawford Teaching Award, and two University-level Distinguished Achievement Awards from The Texas A&M University Association of Former Students—one in Student Relations in 1992 and one in Administration in 2010.
Index
Dr. Jeff Welser
Index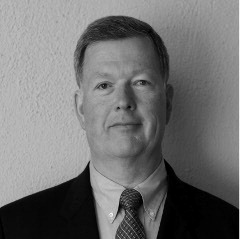 Dr. Jack Wenstrand
leads Agilent's global university relations and external research programs while concurrently serving as consulting professor of Electrical Engineering at Stanford. His research interests include sensor networks and machine interpretation of complex sensory input. He received his B.S.E. and M.B.A. degrees from the University of Michigan, and his M.S. and Ph.D. degrees in electrical engineering from Stanford University. He lived in Japan for a year while conducting doctoral research in Toshiba's ULSI Research Laboratory. At Hewlett-Packard, later Agilent Technologies, he developed systems for rapid and productive silicon process R&D. He led an IC design business to generate revenues of over $100M/yr. Jack was R&D manager and Chief Technologist for Agilent's Sensor Solutions Division, with responsibility for mobile imaging and optical navigation products.
Index

Dr. Caroline C. Whitacre
is the Vice President for Research in the Office of Research at The Ohio State University. As vice president for research, she oversees the university's efforts to stimulate new research and support ongoing activities, which currently include $756 million in research expenditures. Dr. Whitacre was formerly the Associate Vice President for Health Sciences Research and Vice Dean for Research in the College of Medicine, and the Director of the School of Biomedical Science. She is a professor and former chair of the Department of Molecular Virology, Immunology and Medical Genetics and a leading authority on autoimmune disease. Her research focuses on the immunological mechanism and gender differences in multiple sclerosis (MS). Her research has led to clinical trials in MS, rheumatoid arthritis, uveoretinitis, and diabetes. Dr. Whitacre received her BA and PhD degrees at The Ohio State University and completed postdoctoral training in microbiology and immunology at Northwestern University Medical School in Chicago. She joined the Ohio State faculty in 1981 and has held progressively greater leadership roles since then. She has received continuous research support from the National Institutes of Health (NIH) since 1982, and currently has five NIH grants as well as several other funding awards from the Health Resources and Services Administration and the National Multiple Sclerosis Society. Dr. Whitacre is former President of the International Society of NeuroImmunology. She served as Chair of the Task Force on Gender, MS and Autoimmunity for the National Multiple Sclerosis Society. Dr. Whitacre also co-chaired the Task Force on Stem Cells together with the Chair of the National Board of Directors for the National MS Society. She has served on NIH grant review panels, chaired an NIH study section, chaired the National Multiple Sclerosis Society Fellowship Committee and chaired the Presidential Commission on University Governance at Ohio State. In recognition of her University activities, she was awarded the OSU Faculty Award for Distinguished University Service in 2001. In 2004, she was named a Fellow of the American Association for the Advancement of Science. In February 2008, Dr. Whitacre was named an Ohio State University Distinguished Scholar, the highest recognition for scholarly accomplishment at the University.
Index
Mr. Terry Wise


Index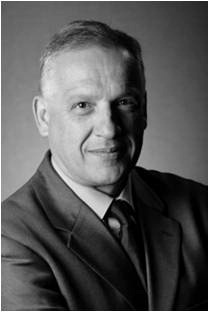 Dr. Yannis Yortsos
is Dean of the Viterbi School of Engineering at the University of Southern California, the Chester F. Dolley Professor of Chemical and Petroleum Engineering, and holder of the Zohrab A. Kaprielian Dean's Chair in Engineering. He was appointed dean in 2005. Yortsos had served as senior associate dean for academic affairs at the Viterbi School from 2001 to 2005. He was chairman of the USC Department of Chemical Engineering from 1991 to 1997. Yortsos received his B.Sc. degree from the National Technical University, Athens, Greece, in 1973, and M.Sc. and Ph.D. degrees from the California Institute of Technology in 1974 and 1979 respectively, all in chemical engineering. Yortsos is a member of the U.S. National Academy of Engineering (NAE) and the recipient of a number of awards. He currently also serves on the Executive Committee of the Engineering Deans Council. His research interests are in the flow, transport and reaction processes in porous media and constricted flow geometries.
Index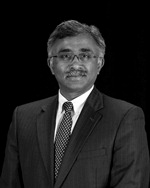 Dr. Thomas Zacharia
is the Deputy Director for Science and Technology at Oak Ridge National Laboratory (ORNL). Thomas Zacharia oversees one of the nation's largest research and development (R&D) programs, with an annual budget of more than $1.4 billion and a portfolio that spans physical sciences, energy and engineering sciences, computing and computational sciences, neutron sciences, and global security for the U.S. Department of Energy (DOE) and other sponsors.
Thomas was originally named to the post of Deputy Laboratory Director in 2009. In September 2012, he accepted a position as the Executive Vice President of Research and Development for the Qatar Foundation, where he advanced and promoted the organization's research initiatives in energy and environment, information and computing technology, life sciences and biomedical research, and social sciences. As executive vice president of the Qatar Foundation, he has been responsible for developing and implementing a strategy to invest in science and technology initiatives designed to contribute to Qatar's economic prosperity, public health, environmental quality, and national security. Under his leadership, Qatar initiated construction of 2 million square feet of scientific infrastructure to support the Qatar National Research Strategy and made significant progress in recruiting world-­‐class expertise, with more than 500 scientists joining the effort. Thomas also drew on his experience at ORNL as chairman of the Qatar Science and Technology Park, building partnerships with industry to create an international hub for applied research, innovation, and entrepreneurship that now hosts more than 40 multinational companies. He returned to ORNL in April 2015.
Thomas first joined ORNL in 1987 as a postdoctoral researcher. Soon after accepting a staff position with the Laboratory's Metals and Ceramics Division in 1989, he established the Materials Modeling and Simulation Group and served as group leader until he was named director of the Computer Science and Mathematics Division in 1998. He served as Deputy Associate Laboratory Director for High Performance Computing from 2000 to 2001 and was named Associate Laboratory Director for the newly formed Computing and Computational Sciences Directorate in 2001. He led the creation of the Oak Ridge Leadership Computing Facility and the realization of DOE's goal of fielding the world's most powerful supercomputing system. Thomas also oversaw the establishment of the National Institute for Computational Sciences, a partnership of ORNL and the University of Tennessee that successfully delivered a petascale supercomputer for the National Science Foundation in 2008 and continues to provide researchers with leadership-­‐class high-­‐performance computing resources, facilities, and support.
Thomas holds a B.S. in mechanical engineering from the National Institute of Technology Karnataka, Surathkal, India, an M.S. in materials science from the University of Mississippi in Oxford, Mississippi, and a Ph.D. in engineering science from Clarkson University in Potsdam, New York. He holds two U.S. patents and is author or co-­‐author of more than 100 publications on high-­‐ performance computing for manufacturing processes, including superplastic forming, casting and solidification, and the stamping process. He was named a Fellow of the American Welding Society in 2005 and elected a Corresponding Member of the International Academy of Aeronautics in 2014.
Index