News You Can Use
Links to articles of interest to GUIRR members.
GUIRR DISTINGUISHED FELLOWS' BIOGRAPHIES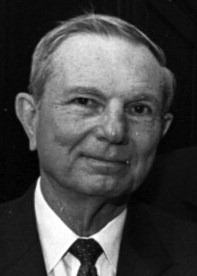 Spence (Sam) Armstrong, former Senior Advisor to NASA Administrator Sean O'Keefe, retired from NASA in December 2002. As Senior Advisor to the Administrator, Armstrong promoted partnerships with academia, the Department of Defense and industry. He was the ombudsman for academic institutions in such matters as export control, information technology security, and NASA's grants process. During his 11 years at NASA, Armstrong has been honored with the Presidential Rank of Meritorious Executive and NASA awards of the Outstanding Leadership Medal and the Exceptional Service Medal. Before joining NASA, he served for 34 years in the U.S. Air Force, retiring with the rank of Lieutenant General. Armstrong came to NASA in 1991 from the White House-chartered Synthesis Group, which had developed architectures to return humans to the Moon and send them to Mars. He was appointed Associate Administrator for the newly created Office of Human Resources and Education. During his six-and-a-half years in that job, he was responsible for developing NASA's human resources strategic plan and for emphasizing NASA's educational goals. Armstrong graduated from the U.S. Naval Academy in 1956 and later received master's degrees in Astronautical and Instrumentation Engineering from the University of Michigan.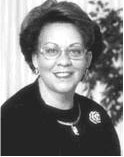 Lydia Thomas (Co-Chair) is a member of the Board of Trustees and retired President and Chief Executive Officer of Noblis, Inc.. Prior to joining Noblis, Dr. Thomas worked for The MITRE Corporation for over 20 years, holding a series of technical and management positions, spanning the areas of energy, environment, health, and communications systems. She is serving a second term as a member of the Homeland Security Advisory Council, and also serves on the Defense Science Board, the Board of Directors of the Cabot Corporation, the United States Energy Association, Mueller Water Products, Washington Mutual Investors Fund and the Northern Virginia Technology Council. She is a trustee of George Washington University and a Corporate Member of Charles Stark Draper Laboratory, Inc. In 2005 Dr. Thomas was recognized as one of The Most Important Blacks in Technology. Dr. Thomas holds a Ph.D. in Cytology from Howard University; an MS in Microbiology from American University; and a BS in Zoology from Howard University. She has appeared as an expert witness on behalf of the U.S. government at various public hearings and before the U.S. Congress; and has co-authored one book and written many technical reports.