Member News
GUIRR News | News You Can Use | Solicitations

Featured Stories


NSF and SRC Partnering to Support Research on Secure and Trustworthy Cyberspace
GUIRR member company Semiconductor Research Corporation (SRC) has announced a joint partnership with the National Science Foundation (NSF) in the area of Secure, Trustworthy, Assured and Resilient Semiconductors and Systems and focused on research on Design for Assurance. Read more
Chevron to Invest $90 Million in Fund to Support Energy Startups
Chevron Technology Ventures has rolled out a new $90 million venture capital fund to invest in new technologies in the oil and gas business. The fund will support early to mid-stage startups innovating in ways that would improve Chevron's business performance or create new opportunities for growth. Read more

Drexel Announces New College of Computing and Informatics
On September 9, 2013, Drexel University announced the formation of a new College of Computing and Informatics, which combines the strengths and assets of Drexel's many existing undergraduate, graduate and professional computing and informatics programs. It will begin enrolling new students in the Fall of 2014. Read more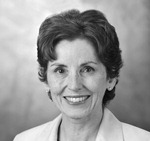 Dr. France Cordova Tapped to Lead NSF
President Barack Obama has nominated Dr. France Anne Cordova as director of the National Science Foundation (NSF). Dr. Cordova has held many notable roles, including serving for six years on the National Academies' Policy and Global Affairs (PGA) Committee; PGA is the division wherein GUIRR operates. Since September 2012, Dr. Cordova has been a member of the GUIRR Council. Read more about Dr. Cordova's nomination.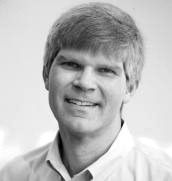 Mars Chief Science Officer Named a Senior Scholar in Management at UC Davis
For more than four decades, UC Davis and Mars have partnered on innovative research in food, agriculture, and health. A 20-year veteran at Mars, Harold Schmitz has been Chief Science Officer since 2005. He was recently named a Senior Scholar in Management at UC Davis' Graduate School of Management and will teach a course on business innovation in food/agriculture. Read more about Harold Schmitz


Other News
State of Maryland, NASA Begin New Technology Transfer Partnership
The state of Maryland and NASA's Goddard Space Flight Center in Greenbelt, Md., have embarked on a new partnership effort, the main goal of which is to attract high technology companies to Maryland, which in turn will enable both future missions of NASA and the economic future of Maryland. Read more.
IBM expands its Cyber Security Innovation Program
IBM has expanded its Cyber Security Innovation Program, a program through which the company works with universities to develop courses, provide tools to educators and fund cyber-security research and academic programs. Read more
Georgia Tech to Offer Master's Degree Through MOOCs
As reported in the New York Times, the Georgia Institute of Technology plans to begin offering a master's degree in computer science taught through massive open online courses (MOOCs). The online-based degree's cost would be $6,600 in comparison to $45,000 for completion on campus. Udacity is offering the platform to support the online degree program.

NSF and USAID Jointly Announce Next Round of Global Research Collaboration Awardees
The National Science Foundation (NSF) and the U.S. Agency for International Development (USAID) are funding through a joint initiative 54 new research projects in 32 countries to foster collaborative global research in critical areas of development. Read more

NIH Funds Collaborations with Industry to Identify New Uses for Existing Compounds
The National Institutes of Health (NIH) announced $12.7 million in awards to match nine academic research groups with a selection of pharmaceutical industry compounds to explore new treatments for patients in eight disease areas, including Alzheimer's disease, Duchenne muscular dystrophy and schizophrenia. This collaborative pilot initiative, called Discovering New Therapeutic Uses for Existing Molecules, is led by the National Center for Advancing Translational Sciences (NCATS) and funded by the NIH Common Fund. Read more about this new initiaive and check out GUIRR's webinar on NCATS.

NSF Joins Forces with Intel and GE to Move the Needle in Producing U.S. Engineers and Computer Scientists
Intel, GE and the National Science Foundation announced on May 8, 2013 the award winners of their Graduate 10K+ program, the goal of which is to support projects that help retain and grow students graduating with STEM degrees. The "10K+" stands for the 10,000 new graduates in engineering and computer science the program hopes to achieve. The awards went to nine institutions, and the projects will run for five years. Read more

Erik Antonsson named Corporate Director of Technology for Northrop Grumman


Erik Antonsson is Northrop Grumman's new Corporate Director of Technology, effective June 3, 2013. Erik has been with Northrop Grumman since 2007 and is currently director of Technology Strategy and Planning for Aerospace Systems.

In his new role, Erik will serve as the corporate focal point for technology customers, research labs, university research, key boards and technology forums, and will chair the Corporate Technology Council. He will integrate cross-company technology planning activities, help position Northrop Grumman to proactively address future customer needs and will develop corporate technology strategy in line with our businesses, emphasizing potential new and emerging technology discriminators and trends. He also will provide the technical interface for the company's university research efforts, providing coordination, collaboration, communication and assessment of activities and support associated with the university community to ensure alignment with our strategic business objectives for university research.

For more about Erik's experience and background, please read his bio on the GUIRR website.

Lockheed Trailblazes in Quantum Computing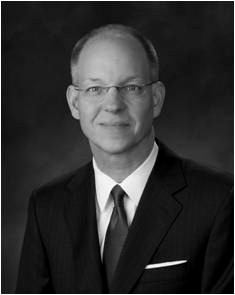 Lockheed Martin is stepping out as the first company to use quantum computing as part of its business. GUIRR University-Industry Partner Ray Johnson, Lockheed's Chief Technology Officer, says, "This is a revolution not unlike the early days of computing...it is a transformation in the way computers are thought about." Read more