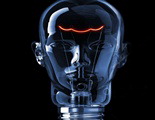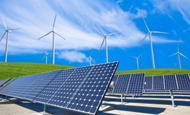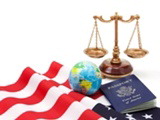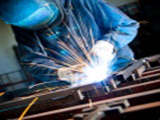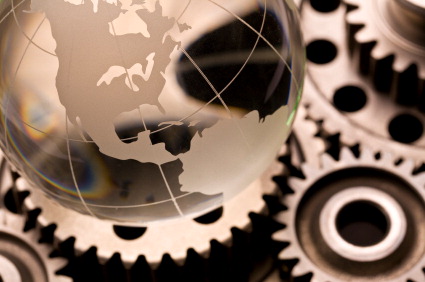 Upcoming Events


17 February 2016
5th Meeting of the Committee on the Supply Chain for Middle-Skill Jobs: The committee will convene in Washington, DC to continue deliberations. This committee meeting will have a session that is open to the public during which representatives from various federal agencies will discuss their perspectives on data, labor market dynamics, and the middle-skill workforce. View agenda.

29 February 2016 - 2 March 2016
5th Meeting of the Committee on the Evaluation of ARPA-e: The Committee on the Evaluation of ARPA-e will hold its next meeting at the ARPA-E Energy Innovation Summit. All committee meeting sessions will be closed deliberations (no public data gathering activities). The ARPA-E summit is open to the public by registration. Learn more about this project.

1 April 2016
Middle-Skill Jobs Committee Meeting: Report Release on Online Education from MIT Researchers: During this meeting, the co-chairs of the MIT Online Education Policy Initiative will brief committee members on the latest research in online and blended learning, and how it can be further adapted to address the middle skills challenge. The meeting is open to the public. View agenda and register.

---
Recent Events

11 December 2015
Workshop on National and International Intellectual Property Practices and Policies: How are technological changes, social and political pressures, and economic forces, changing policies and practices surrounding intellectual property in emerging markets, such as Brazil, India, and China? What are the implications for the United States? View presentations.

8-9 December 2015
4th Meeting of the Committee on the Evaluation of ARPA-e: The committee convened in closed session in Irvine, CA to continue deliberations.

4-5 November 2015
65th STEP Board Meeting: STEP Board members and staff convened in Santa Fe, New Mexico to discuss the status of current projects and engage in a blue sky discussion of potential projects in closed session.

28-29 October 2015
3rd Meeting of the Committee on the Evaluation of ARPA-e: The committee convened in closed session in Washington, DC to continue deliberations.

10 September 2015
Meeting of the Committee on Middle-Skill Jobs: After an informative and well-attended public symposium in June 2015, the Committee on the Supply Chain for Middle-Skill Jobs reconvened for a third time this month and engaged with several experts on federal legislation related to education and workforce development, best practices in state programs, the role of technology in CTE education, and other issues. View agenda & presentations.

9 September 2015
U.S.-India Roundtable on Manufacturing Innovation: This roundtable, which included participation by the Indian Ambassador and CEOs of leading Indian businesses, focused on manufacturing strategies in both the United States and India, with discussions focusing on challenges faced by each country in implementing domestic manufacturing initiatives and a discussion of opportunities for collaboration at both the industry and university level between the two countries. The meeting was organized in cooperation with the Confederation of Indian Industry. View agenda.

29 September 2015
Workshop on the Economics of Entrepreneurship: The STEP Board collaborated with the Ewing Marion Kauffman Foundation, the European Economic Review, and the School of Business at the University of Albany (SUNY), to host this workshop featuring panels on topics on the influence of patent rights on university technology transfer, the impact of private equity on firms' innovation activity, and other topics related to the economics of entrepreneurship. View agenda & presentations.

13-14 July 2015
64th STEP Board Meeting: STEP Board members convened in Washington, DC under the leadership of Board chair, Richard Lester, Japan Steel Industry Professor and Associate Provost at MIT. Speakers included Tom Kalil, Deputy Director for Technology and Innovation, Office of Science and Technology, White House; Betsey Stevenson, Associate Professor of Public Policy, University of Michigan (formerly Council of Economic Advisors); and Don Elliott, Adjunct Professor of Law, Yale Law School (formerly Assistant Administrator and General Counsel of the U.S. Environmental Protection Agency), among others. Topics discussed included innovation policy, energy policy, and employment, unemployment and growth.

24-25 June 1015
Symposium on the Supply Chain for Middle-Skill Jobs: This symposium, organized in collaboration with the National Academy of Engineering Program Office, the Board on Higher Education and Workforce, the Board on Science Education, and the Board on Testing and Assessment, engaged government officials, policy makers, educators, corporate human resource managers, and other stakeholders in a discussion on the multiple pathways to skilled technical work. Senator Tim Kaine delivered the keynote speech followed by panels on topics ranging from advanced technical education to apprenticeship training in the United States. View agenda & presentations.

1 May 2015
Workshop on the Small Business Technology Transfer (STTR) Program: This event explored STTR program operations and outcomes in view of the program's legislative objectives, including, among other things, the program's effectiveness in transferring technologies; the application process; impact of and experiences in creating collaborations between small business and research institutions, including labs; experiences in establishing IP agreements; and economic outcomes. View agenda & presentations.

19 March 2015
Learning From Each Other: U.S. and European Perspectives on Small Business Innovation Programs: Organized in cooperation with the EU Delegation and the Embassy of Italy, this workshop explored the growing interest in Europe in the concept of the U.S. Small Business Innovation Research (SBIR) Program; a number of European nations as well as the European Union have adopted SBIR-type programs in recent years. This workshop provided an opportunity to learn more about American (federal and state) and European (EU and national) programs to foster innovation among small- and medium-sized enterprises, and to discuss best administrative practices, and possible policy lessons for the United States. View agenda and presentations.

27 October 2014
AMP 2.0 Release Briefing: Members of the President's Advanced Manufacturing Partnership (AMP2.0) steering committee briefed the members of the Forum on their new report on Accelerating U.S. Advanced Manufacturing in October 2014. MIT President Rafael Reif and Wes Bush of Northrup Grumman introduced the report and members of the AMP industry and academic workgroup leaders presented the report's key findings and recommendations. The event was led by STEP's Luis Proenza, a member of the AMP2.0 Steering Committee and co-chair of the Innovation Policy Forum. View webcast.
23-24 October 2014
63rd STEP Board Meeting: STEP Board members convened in Palo Alto, CA under the leadership of newly appointed executive director, Gail Cohen. Guest speaker Gregory Rosston, Deputy Director of SIEPR and Public Policy Director at Stanford University, discussed radio spectrum rights allocation and technology innovation. David Teece, Thomas W. Tusher Professor of Global Business at UC-Berkeley, briefed the Board on universities as engines of regional development.

7 October 2014
SBIR/STTR & the Role of State Programs. Watch video, view agenda and presentations.

22-23 September 2014
Conference on High-Skilled Immigration and the Global Competition for Talent
An ad hoc committee organized a conference in the Fall 2014 to examine the effects of changes in selected industrialized countries' treatment of temporary and permanent immigrants with advanced training and skills, especially in the sciences, engineering, and software development, in an effort to understand the effects of the policy changes, in relation to other factors, on entry and retention and domestic labor markets and educational patterns. The conference compared these countries' administrative mechanisms (e.g., commissions and point systems), methods of integrity assurance, and data collection and evaluation. View webcast, presentations & papers,

10 September 2014
Workshop on Medical Device Innovation and Cybersecurity: The Innovation Policy Forum hosted a workshop that brought together officials from the FDA, FCC, and HHS together with leaders from the medical devices industry and academic experts to discuss innovation challenges for medical devices in the areas of interoperability, cybersecurity, data stewardship, and system reliability. Workshop participants discussed the need for policies that can accelerate medical device innovation and speed the time to market for safe and effective medical devices. View agenda and presentations.


View a list of meetings prior to September 2014