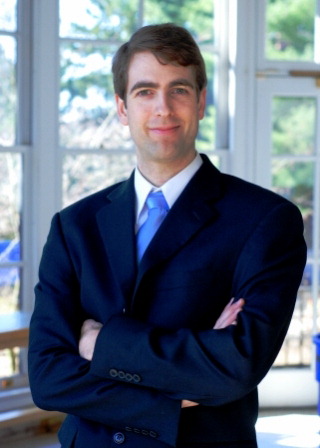 Paul Beaton


Senior Program Officer
Board on Science, Technology, and Economic Policy
National Academies of Sciences, Engineering, and Medicine
Paul Beaton first joined STEP in 2010 as a prestigious Mirzayan Science & Technology Policy Fellow and returned in 2011 as a program officer. He brings a wealth of experience and expertise in entrepreneurship and innovation, higher education, and in science and technology policy, particularly in the areas of energy and natural resources. At STEP he directs activities that analyze and assess the processes and systems for grant-making decisions at federal departments and agencies, as well as the impacts of the grant programs. Recent examples include
An Assessment of ARPA-E
(2017) and
The Power of Change
(2016) reports. Presently Paul is directing STEP's assessments of the Small Business Innovation Research program (SBIR) at the Department of Energy, and will direct the pending assessments of SBIR at NIH, NSF, NASA, and DOD.
Outside of the Academies, Paul volunteers his time as treasurer of the board of the Insight Meditation Community of Washington, with an emphasis on furthering the organization's work on inclusivity, equity, and diversity. He also serves as a member of the UNC Asheville National Alumni Council.
Prior to joining STEP, Paul earned a combined J.D. and Master of Environmental Management from the Yale Law School and the Yale School of Forestry & Environmental Studies, where he received the Benjamin F. Stapleton, Jr. Scholarship, a Dean's Scholarship, and a Sonnenschein Scholarship. At Yale he focused primarily on energy and climate change law and policy, conducting research on the climate effects of US agriculture policy and an analysis of policy and structure at the United Nations Intergovernmental Panel on Climate Change. Paul also advised a negotiating team and heads of state at the 15th Conference of the Parties to the United Nations Framework Convention on Climate Change in Copenhagen, Denmark, and counseled advisors to Ecuador's constitutional assembly on drafting national environmental legislation. He also helped form a climate policy NGO in Costa Rica, served on the executive board of
The Yale Journal on Regulation
, as an executive officer of the Yale Environmental Law Association, helped revise a textbook on business law for entrepreneurs, and conducted economic and policy research through the Yale Center for Business and the Environment.
A first-generation college student, Paul earned his B.Sc. (summa cum laude) from UNC Asheville where he received a congressionally awarded Barry M. Goldwater Scholarship, the William and Ida Friday Award at graduation for community service, and was elected to Omicron Delta Kappa, the national leadership honor society. His undergraduate research investigated atmospheric reactions of substances that have replaced ozone-depleting chemicals since the enactment of the Montreal Protocol. Following his undergraduate work, Paul worked as a special guest research chemist for the National Institute of Standards and Technology before returning to his native North Carolina to co-established the state's first biodiesel production facility.