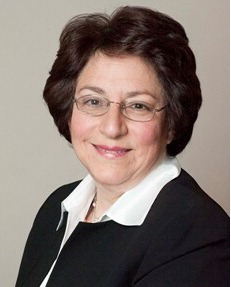 Ellen Dulberger
Managing Partner
Dulberger Enterprises, LLC
Ellen R. Dulberger , Ph.D had responsibility for designing and implementing IBM's Enterprise Risk Management program from 2006 until her retirement in 2012. Ellen became the first person to hold that position which was created at the request of the Board. The original mission continues to endure: to take advantage of the scale and scope of the company's globally integrated enterprise to improve business performance through better identification and management enterprise level risks. From the beginning, the effort engaged the senior executive team to focus on strategic and operational risk and across all dimensions of the management matrix. Ellen participated in discussions among the CEO and his direct reports on key strategic risks with enterprise-wide implications. Ellen's background in business strategy development and economic analysis and measurement provided business insight and in business insight and methodologies to analyzing risk and measuring risk management effectiveness.
Over the preceding decade of her career, Ellen held several strategy development roles. In 1993, she became the first strategist for the outsourcing business, ($16b in 2006) which was led by Samuel J. Palmisano who went on to become CEO and Chairman of IBM. Drawing on her economics background, Ellen was well suited to developing insights into the big picture, and using her abilities to see the forest for the trees, helped the company identify and pursue non-traditional opportunities and with non-traditional approaches. One example was called at the time, "Intelligent Infrastructure" which evolved along one branch into Cloud Computing.
The first half of Ellen's career was dedicated to economic analysis. Her innovative work on price measurement was used internally to improve demand forecasts for the company's products, and externally was adopted by the U.S. Department of Commerce and other statistical agencies to improve measures of investment in the U.S. and other major economies. As a recognized expert in economic measurement, Ellen has served in many advisory roles to government statistical agencies (U.S. and Canada) and was a member of the CPI Advisory Commission to the United States Senate Committee on Finance. The recommendations of the commission are part of the current discussions to prevent falling off the fiscal cliff.
Since retiring from IBM in August, 2012, Ellen has been doing consulting work. Most recently, Ellen has been engaged by Samuel J. Palmisano, recently retired Chairman of IBM, to consult for him in his new role as Chairman of the newly formed Center for Global Enterprise, a not-for-profit think tank. She has also stepped up her volunteer activities as co-chair of the Alumni Professional Development Committee at the Graduate Center of The City University of New York, and as a board member of U.S. Alliance Federal Credit Union.
Ellen earned a bachelor's degree in economics from Queens College, CUNY (1974) and then a Ph.D in economics from The Graduate Center , CUNY (1986) with field of specialty in human resource economics and international trade. Her published work led to improvements in economic measurement of investment in computing equipment and in prices of electronic components.