Measuring Economic Growth: R & D Investments
American Chemical Society & the Congress Project
January 30, 2014

On July 31, 2013, the Commerce Department made an important change in how GDP is measured by treating research and development (R&D) and creative works as investments with future payoffs. The economic impact of public and private scientific and engineering research and innovation investments are now better measured and monitored. This panel explored what better measurement of R&D means for small businesses, industry, and both state-level and national economic growth.
Panelists included Carol Corrado, Martin Fleming, Steve Landefeld, and Andrew Lo. It was moderated by Dr. Stephen Merrill.


VIEW EVENT VIDEO
---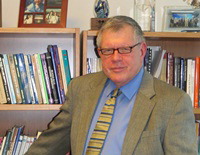 Stephen Merrill has been Executive Director of the National Academies' Science, Technology, and Economic Policy (STEP) program since its formation in 1992. With the sponsorship of numerous federal government agencies, foundations, multinational corporations, and international institutions, the STEP program has become an important discussion forum and authoritative voice on innovation, competitiveness, intellectual property, human resources, statistical, and research and development policies. At the same time Dr. Merrill has directed many STEP projects and publications, including A Patent System for the 21st Century (2004), Innovation Inducement Prizes (2007), and Innovation in Global Industries (2008), and Copyright in the Digital Era (2013). For his work on patent reform he was named one of the 50 most influential people worldwide in the intellectual property field by Managing Intellectual Property magazine and received the Academies' 2005 Distinguished Service Award. He has been a member of the World Economic Forum Global Council on the Intellectual Property System.

Previously, Dr. Merrill was a Fellow in International Business at the Center for Strategic and International Studies (CSIS), where he specialized in technology trade issues. He served on several congressional staffs including that of the U.S. Senate Commerce, Science, and Transportation Committee, where he organized the first congressional hearings on international competition in the semiconductor and biotechnology industries and contributed to the Stevenson-Wydler Technology Innovation Act of 1980 and other legislation.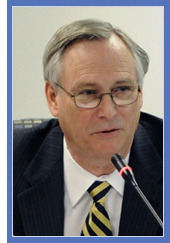 Steve Landefeld
has served as Director of the Bureau of Economic Analysis (BEA) since 1995. Prior to becoming Director, he served in a number of other capacities at the Bureau, including Deputy Director and the Associate Director for International Economics. While at BEA, Dr. Landefeld has led a number of pioneering statistical and management initiatives that have been recognized nationally and internationally.
Prior to coming to BEA, he served as Chief of Staff for the President's Council of Economic Advisers. He has authored numerous professional articles and has received many national and international awards for his work including the President's Distinguished Executive Award. He holds a Ph.D. in economics from the University of Maryland.

Carol Corrado
is senior advisor and research director in economics at The Conference Board, where her primary focus is measuring intangible capital and analyzing innovation and economic growth. Corrado co-authored key papers on the macroeconomic analysis of intangible investment and capital, including one that won the International Association of Research on Income and Wealth's 2010 Kendrick Prize ("Intangible Capital and U.S. Economic Growth") and one that appears in
Measuring Capital in the New Economy
(University of Chicago Press, 2005), a volume she coedited. Her research on intangibles and innovation has been cited in the popular press, including
Business Week
,
Financial Times
, and
New York Times
. In recent work, she collaborated to develop the INTANInvest database, an internationally comparable dataset of intangible investment and capital for 27 EU countries, Norway, and the United States.
Corrado received the American Statistical Association's prestigious Julius Shiskin Award for Economic Statistics in 2003 in recognition of her leadership in improving the measurement of industry productivity, information and communications technology prices, and industrial production and capacity utilization. She also received a Special Achievement Award from the Board of Governors of the Federal Reserve System in 1998 and holds a PhD in economics from the University of Pennsylvania and a BS in management science from Carnegie-Mellon University.

In addition to her work for The Conference Board, Corrado is senior scholar at Georgetown University McDonough School's Center for Business and Public Policy, a member of the Technical Advisory Committee of Bureau of Labor Statistics, a member of the executive committee of the National Bureau of Economic Research's (NBER) Conference on Research on Income and Wealth, and current chair-elect of the Business and Economics Section of the American Statistical Association.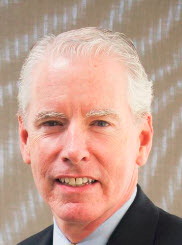 Martin Fleming
is IBM's Chief Economist and Vice President, Business Performance Services. As IBM's Chief Economist, Martin provides regular insight and analysis to IBM's senior leaders and engages with select IBM clients to provide a view of the global economic outlook. In leading the Business Performance Services team, Martin leads an analytics center of competency focused on improving IBM's business performance and achieving IBM's 2015 financial goals.
Previously, within IBM Corporate Strategy, Martin led IBM's Smarter Planet strategy development and execution with a focus on energy, climate change, transportation, water and Smarter Cities.

Prior to joining IBM, Martin was a Principal Consultant with Abt Associates, Cambridge Massachusetts. He was also Vice President, Strategy for Reed-Elsevier, Inc., the Anglo- Dutch information company. Martin began his professional career at the System Dynamics Group, Alfred P. Sloan School of Management, Massachusetts Institute of Technology.

Martin's work has been published in a number of professional journals and general interest publications such as the New York Times and the Wall Street Journal. Martin has testified to various US Congressional committees, including the Joint Economic Committee.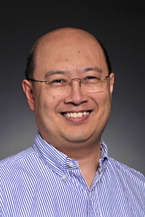 Andrew W. Lo
is the Charles E. and Susan T. Harris Professor at the MIT Sloan School of Management, the director of MIT's Laboratory for Financial Engineering, a principal investigator at MIT's Computer Science and Artificial Intelligence Lab, and an affiliated faculty member of the MIT Department of Electrical Engineering and Computer Science.
He has published numerous articles in finance and economics journals, and has authored several books including The Econometrics of Financial Markets, A Non-Random Walk Down Wall Street, and Hedge Funds: An Analytic Perspective. He is also a research associate of the National Bureau of Economic Research, a member of the Financial Research Advisory Council of the Office of Financial Research, FINRA's Economic Advisory Committee, the New York Fed's Financial Advisory Roundtable, the academic advisory board of the Consortium for Systemic Risk Analysis, the Chicago Mercantile Exchange's Competitive Market Advisory Council, and founder and chief investment strategist of AlphaSimplex Group, LLC, an investment advisory firm based in Cambridge, Massachusetts.
He received his Ph.D. in economics from Harvard University in 1984, and taught at the University of Pennsylvania's Wharton School from 1984 to 1988.