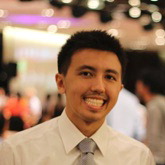 Fred Lestina
Senior Program Assistant
Board on Science, Technology, and Economic Policy
National Academies of Sciences, Engineering and Medicine

Fred Lestina joined the STEP Board in October 2015 as a senior program assistant, where he helps with meetings, research and administrative tasks for the various projects of the STEP Board, including the Innovation Policy Forum, assessments of the Small Business Innovation Research program, and Evaluation of the Advanced Research Projects Agency – Energy. Prior to joining STEP, Fred worked as a political transcriptionist and interned for various non-profit organizations in the Washington area.

He is a graduate of the School of Foreign Service at Georgetown University and studied abroad in Taipei and Beijing.