BISO Home > USNC/IUPsyS Homepage > USNC/IUPsyS Activities and Events


ACTIVITIES AND EVENTS
International Collaborations Workshops
IUPsyS General Assemblies
International Congress of Psychology
---
International Collaborations Workshops
T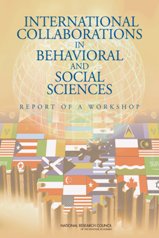 he USNC/IUPsyS has organized two workshops that address international collaborative research. The first workshop, held in 2006, looked at the multiple benefits of research extending across national boundaries and describes factors common among successful collaborations. This workshop was informed by a survey of social scientists who have led cross-national projects. Several dimensions of collaborative processes, such as research planning, methodological issues, organizational concerns, varied training approaches, and funding needs receive critical attention in the report. The report on the 2006
workshop,International Collaborations in Behavioral and Social Sciences, you can view it, purchase it, or download it for free.

The USNC/IUPsyS then organized Building Infrastructure for International Collaborative Research in the Social and Behavioral Sciences, a workshop held September 23-24, 2013. This second workshop focused on ways to overcome the challenges to effective international collaborative research, many of which had been mentioned during the 2006 workshop. The workshop addressed how institutions and organizations might strengthen their infrastructure to better support international collaborative research; and how researchers and their institutions might address issues in organizing, planning, and conducting such research. Among other things, workshop participants discussed the role of Institutional Review Boards (IRBs), the relationships and agreements between research partners, funding for collaborative research, and authorship and dissemination of research findings. This workshop was held with the support of the Spencer Foundation. The summary report will be released on January 28, 2015.

IUPsyS General Assemblies
The International Union of Psychological Science General Assembly (GA) meets biennially. It meets at its own quadrennial congress, the International Congress of Psychology (ICP), and at the International Congress of Applied Psychology (ICAP), the scientific meeting of the International Association of Applied Psychology.

On July 10, 2014, the IUPsyS GA met at the ICAP in Paris, France. Sonia Suchday, Pace University, chaired the delegation. Pam Flattau, IDA Science and Technology Policy Institute, served as second delegate. One of the major items on the agenda was proposed changes to the make-up and election of the Executive Committee and the establishment of an IUPsyS headquarters. Originally, the Union had proposed voting on these changes this year. After receiving communications from several national members, including the USNC, that such changes needed to be fully discussed by the membership, the Union leadership postponed the vote until 2016 and held discussions on the proposed changes at the Paris meeting.

Other GA highlights included former IUPsyS Secretary-General, Pierre Ritchie, describing the ongoing work to elevate the visibility of mental health and wellbeing as a goal of international health initiatives. IUPsyS staff described the establishment of Union archives at the University of Würzburg, Germany. GA Delegates received a final report on the 2012 ICP held in South Africa, and progress reports on the 2016 ICP in Yokohama, Japan, and the 2020 ICP in Prague, Czech Republic. New national members will be voted on in 2016, but at the 2014 GA Israel asked to be moved to Observer status and it was announced that the Pan-Africa Psychology Association (CANPA) will become new affiliate.

In July 2012, the GA met at the 30th ICP in Cape Town, South Africa. Oscar Barbarin, Tulane University, chaired the U.S. delegation and Sonia Suchday served as the second delegate. The report of the chair, which includes a full report of the International Congress of Psychology as well, is available as a PDF.

International Congresses of Psychology
The International Congress of Psychology (ICP) is the quadrennial scientific meeting of the IUPsyS. It brings together scientists, practitioners, students, and other professionals interested in behavior.

31st International Congress of Applied Psychology and IUPsyS General Assembly in Yokohama, Japan
The 31st International Congress

of Psychology was held July 24-29, 2016, in Yokohama, Japan. The theme, "Diversity in Harmony," expressed the hope that psychology will develop further in diverse directions while contributing harmonious solutions to the problems facing contemporary society. Five Diversity in Harmony Symposia were held: Disaster Prevention and Mitigation, New Horizons in Cognitive Neuroscience, Evolutionary Perspectives in Psychology, Law and Psychology, and Psychological Research in ICT and Media Art.


For more details, please visit the Congress website.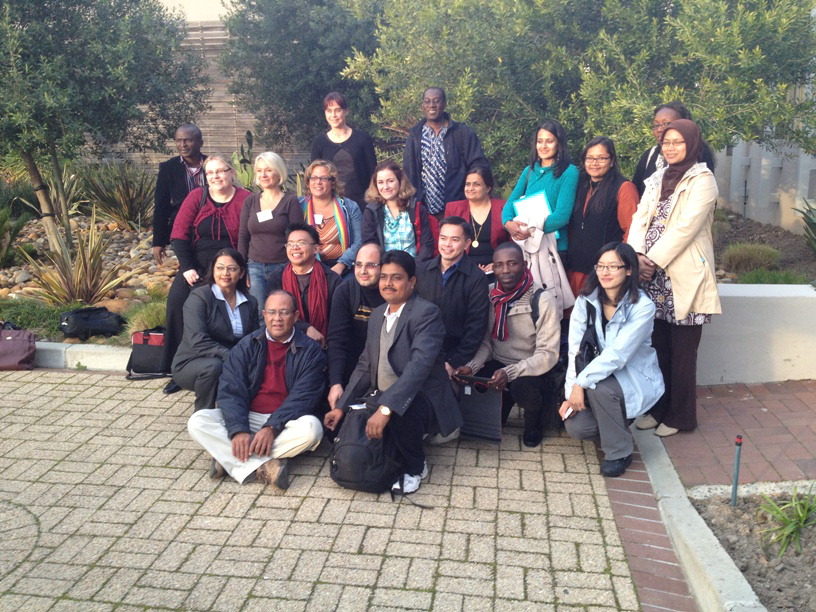 30th International Congress of Applied Psychology and IUPsyS General Assembly in Cape Town, South Africa

The 30th ICP took place in Cape Town, South Africa, July 22-27, 2012. More than 5,500 psychologies from around the globe attended the congress. The U.S. had the second highest number of attendees, with over 430 U.S. citizens (7.8% of total participants) participating in the Congress. The full report of ICP 2012, as compiled by the Chair of the delegation, is available as a PDF.



Advanced Research Training Seminars
The USNC/IUPsyS has actively supported the IUPsyS Advanced Research Training Seminars (ARTS). ARTS provide training opportunities for scholars from low-income countries. The ARTS Program is organized jointly by the International Association of Applied Psychology (IAAP) and the International Union of Psychological Science (IUPsyS) and has existed since the early 1990s.

Before the 2012 Congress, the IUPsyS held Advanced Research Training Seminar (ARTS) at the University of Stellenbosch. U.S. delegates Barbarin and Suchday organized one of the three ARTS sessions, "Coping with the Strains of Globalization: Culturally Appropriate Methods for Research on Health and Wellbeing." The session provided advanced methodological and conceptual training on how to conduct researchthat contributes to an understanding of how populations are coping with the strains of globalization. In addition, the session explored the effects of these trends on health and psychological wellbeing.

Before the 2008 Congress in Berlin, Germany, the USNC co-sponsored an ARTS entitled "Large-Scale International Data Sets Relevant for Research in Educational and Developmental Psychology." A report on that seminar can be found here,

Student Awards
Encouraging and increasing the involvement of graduate students and early-career scientists is a high priority of the USNC/IUPsyS. Through a grant from the National Science Foundation, in collaboration with the American Psychological Association, the APA-USNC Travel Mentor Program has provided partial travel support for graduate students and early career scientists to attend the International Congresses of Psychology.

This material is based upon work that was supported by the National Science Foundation under Grant Number BCS-1446732. Any opinions, findings, and conclusions or recommendations expressed in this material are those of the author(s) and do not necessarily reflect the views of the National Science Foundation.

To comment on this webpage or report an error, please send feedback to the BISO Site Manager.