WHAT'S NEW

USNC/TAM Hosting Additive Manufacturing Workshop in Washington, DC: October 7-9 2015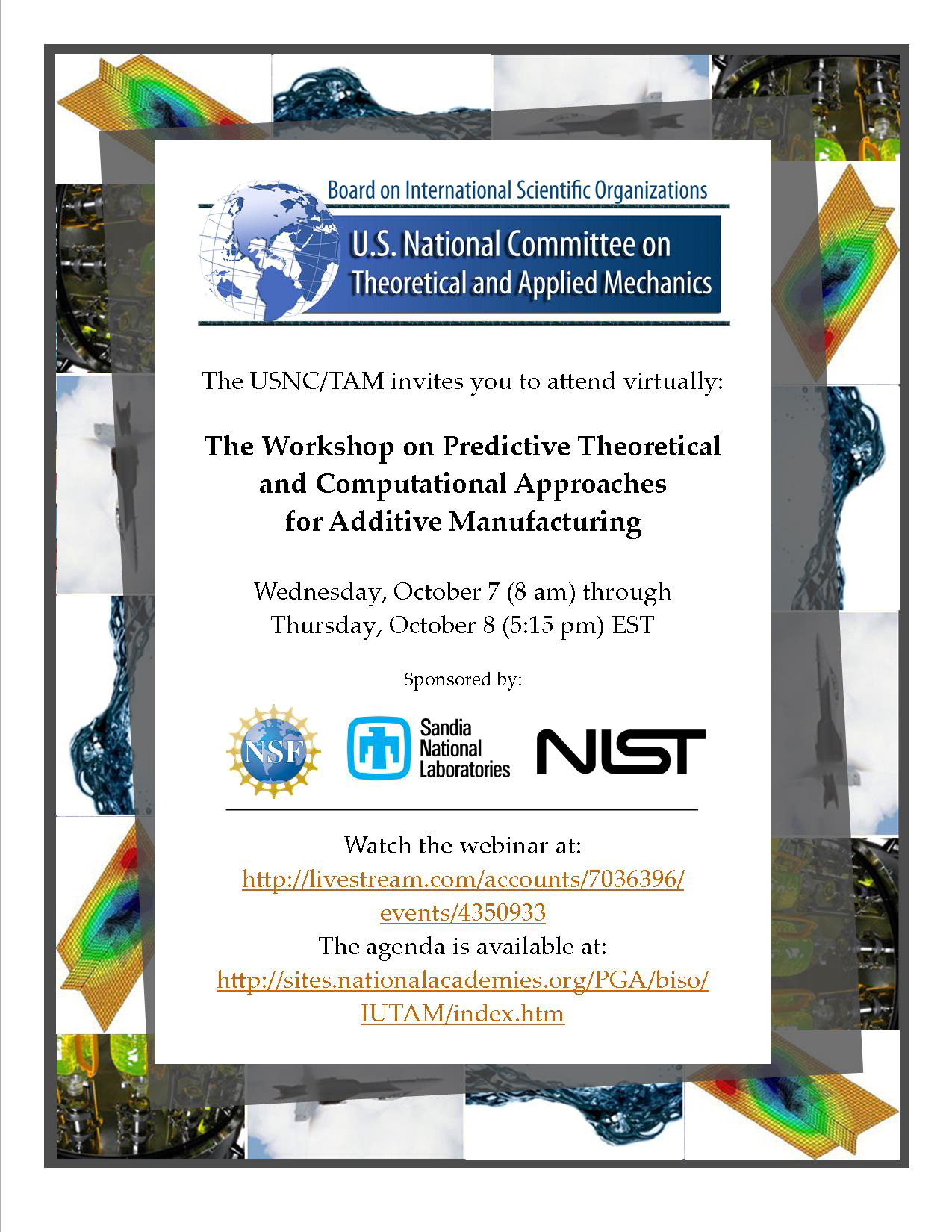 Workshop attendees will address the challenges and opportunities in theoretical and computational methods to advance additive manufacturing (AM) in a holistic, multifaceted, and interdisciplinary way where experts from different sectors and industries share their best practices and ideas to move forward. This unique workshop will involve areas such as simulation base engineering & science (SBES), integrated computational materials engineering (ICME), mechanics, materials science, manufacturing processes, and other specialized areas. The emphasis will be technical, but will also address policy and other issues related to AM.

The four workshop topics/themes are:
1. Theoretical understanding of materials science and mechanics, including related physical sciences, engineering, and mathematics, for additive manufacturing at all levels/stages.
2. Novel computational and analytical methods for fully characterizing process-structure-property relations in additive manufacturing (AM) processes for materials design, product design, part qualification, and discovery/innovation.
3. In-situ monitoring and advanced diagnostics and to enable AM fundamental understanding (for example metrology).
4. Additive Manufacturing Scalability/Implementation/Readiness/Transition.
The AM workshop agenda is available for download here. The Livestream workshop broadcast, which will begin on the morning of October 7, can be streamed here.


2016 USNC/TAM Annual Meeting Dates Announced
The USNC/TAM will hold their next annual meeting on April 22-23, 2016, in room 120 of the NAS building in Washington, D.C.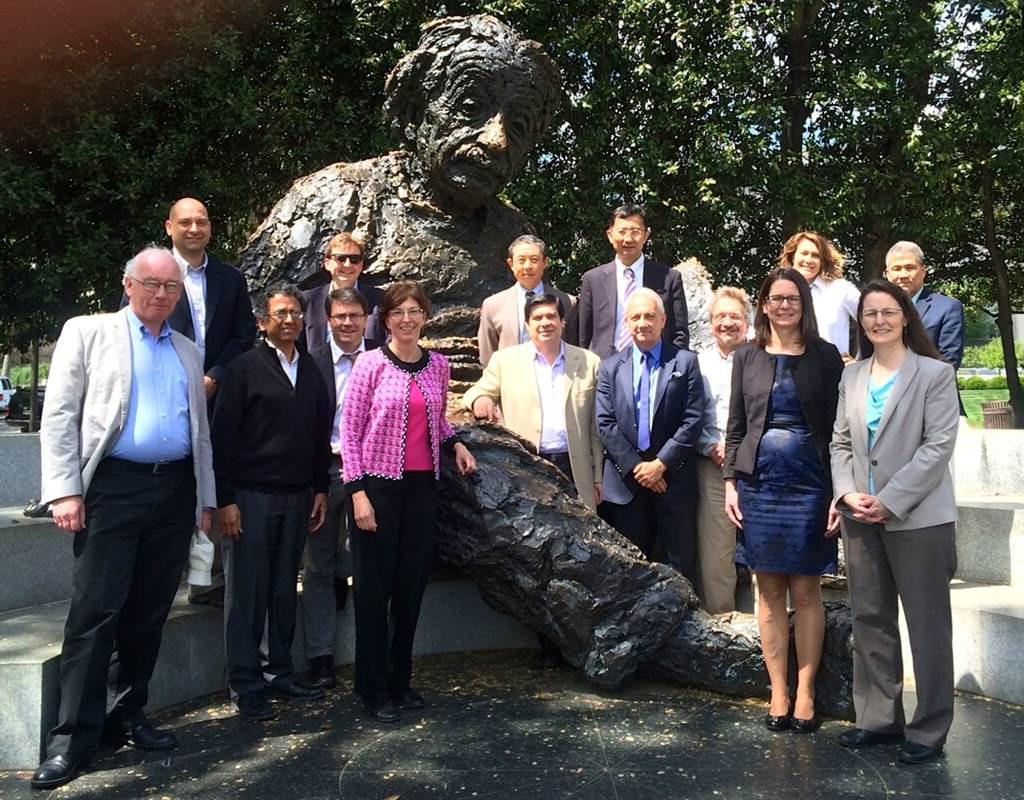 Pictured above: Members of the USNC/TAM at the Einstein Memorial, May 2015.

ICTAM 2016 Dates Announced: August 21-26
The USNC/TAM is pleased to announce the 24th International Congress of Theoretical and Applied Mechanics (ICTAM 2016) will be held August 21-26, 2016 in Montréal, Canada. The ICTAM 2016 poster can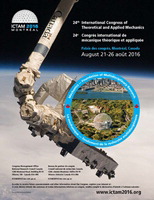 now be found online (PDF).

The venue will provide up to 1,500 slots for oral presentations and 400 for poster presentations. Participation starts with the submission of a two-page summary by January 15, 2016.

2015 USNC/TAM Annual Meeting Presentations Now Available For Download
On May 1 and 2, the USNC/TAM held its 2015 meeting at the National Academies in Washington, D.C. Presentations from invited speakers are available for download here.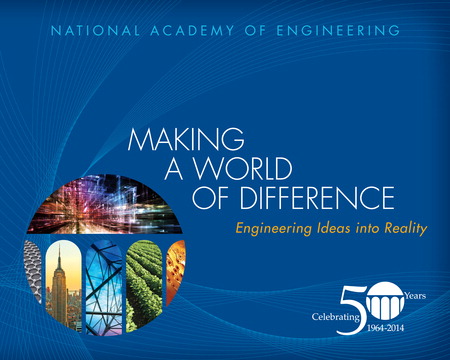 Making a World of Difference: Engineering Ideas into Reality (An NAE Report)
This 2014 report celebrates the 50th Anniversary of the National Academy of Engineering by spanning major engineering challenges and accomplishments from 1964 through the present. NAE President C.D. Mote, Jr. and Executive Officer Lance A. Davis utilized the contributions of over 25 engineering practitioners to cover an array of topics in computer science, space exploration, laser technology, and global sustainability. Download the full report PDF.

Making the Case for Engineering: Study and Recommendations (An NSF Report)
In 2004, NSF Assistant Director of Engineering John Brighton initiated a task force chaired by Ken Chong that would "make the case" for the necessity of engineering research and education in the United States. The goal of this report is to bring increased visibility to the United States' continued need for additional funding in this area, and to further inform the public on the myriad ways engineering innovations are a part of everyday life. Download the full report.
Upcoming IUTAM Symposia in the U.S.
Two IUTAM symposia will be held in the United States in 2016 and 2017:
"Integrated Computational Structure-Material Modeling of Deformation and Failure Under Extreme Conditions" will be held in Baltimore, Maryland, from June 6-8, 2016. The Whiting School of Engineering of Johns Hopkins University will host the symposium, which will consist of four thematic parts and feature speakers and panelists from academia, industry, and government laboratories.
"Computational Particle Mechanics in Fluid and Solid Systems," jointly sponsored by IUTAM and AmeriMech, will be held at UC Berkeley in 2017. This invitation-only workshop will feature speakers on topics such as biomedical engineering, material design, and manufacturing processes. There will be time for roundtable discussions afterward.
New Report Series Launched: Recent Trends in Mechanics
The USNC/TAM has initiated a new series of periodic reports, Recent Trends in Mechanics. Report proposals are due April 15th of each year. More information on the types of reports included in the series and report proposal guidelines can be found on the Reports: Recent Trends in Mechanics webpage.

Recent Trends in Mechanics reports that were completed in 2015 include: