GUIRR News
Member News | News You Can Use | Solicitations

Featured Stories


Two Federal Officials Join the GUIRR Council
In May 2014, GUIRR welcomed two new federal ex-officio members. Dr. France Cordova joined the GUIRR Council in her capacity as director of the National Science Foundation (NSF). Nominated by President Obama and sworn in on March 31, 2014, Dr. Cordova newly heads this $7.2-billion independent federal agency. For more, see the NSF website.

Also new to the GUIRR Council is Dr. Stephen Ostroff, Acting Chief Scientist for the U.S. Food and Drug Administration (FDA). In this capacity, Dr. Ostroff is responsible for leading and coordinating FDA's cross-cutting scientific and public health efforts. Read more.
---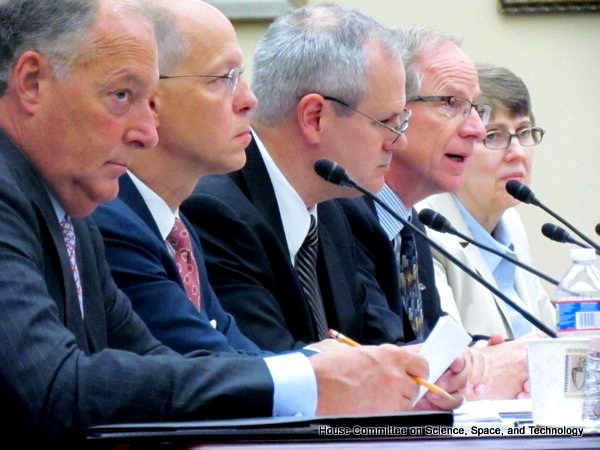 Congressional hearing: GUIRR and UIDP members testify on "The Relationship Between Business and Research Universities: Collaborations Fueling American Innovation and Job Creation" as part of witness panel

On August 1, 2012, the U.S. House of Representatives Committee on Science, Space and Technology Subcommittee on Research and Science Education held a hearing to examine partnerships and collaborations between industry and research universities. GUIRR and UIDP were cited as examples of important consortia leading the way.
L to R: William D. Green, Executive Chairman, Accenture; Ray O. Johnson, Senior VP and CTO, Lockheed Martin Corporation; John S. Hickman, Director, Global University Relations and Life Sciences, Deere and Co.; Lou Graziano, Director, University R&D Strategy, Sustainable Technologies & Innovations Sourcing, the Dow Chemical Company; Jilda Diehl Garton, VP for Research and General Manager, Georgia Tech Research Corporation, Georgia Institute of Technology