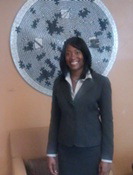 Aqila Coulthurst
Associate Program Officer
Board on Science, Technology, and Economic Policy
National Academies of Sciences, Engineering and Medicine


Aqila Coulthurst is an associate program officer with the Board on Science, Technology, and Economic Policy (STEP) at the National Academies of Sciences, Engineering, and Medicine where she works on a broad range of policy issues ranging from workforce development and immigration to intellectual property and innovation.

She joined STEP in the fall of 2011 after serving as marketing specialist at the National Academies Press (NAP) for two years. During her time at NAP, Ms. Coulthurst's responsibilities included developing and implementing marketing strategies for the 200+ reports the Academies publishes annually, supporting the subsidiary rights program, and preparing and analyzing marketing reports. Prior to her work at the Academies, Ms. Coulthurst developed and directed a leadership development and civic engagement program for at-risk youth in the DC area. She has also worked in various capacities at Smithsonian Enterprises, the National Community Action Foundation, and SRI International. She currently volunteers at the Center for Creative Non-Violence, one of the largest homeless shelters in the nation.

Ms. Coulthurst earned a B.A. in economics, a B.A. in Spanish, and a certificate in markets and management from Duke University. She received a Master of Science in Foreign Service with a concentration in international development from Georgetown University.