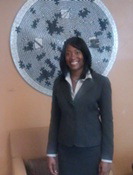 Aqila Coulthurst
Associate Program Officer


Aqila Coulthurst is an Associate Program Officer with the Board on Science, Technology, and Economic Policy. She joined STEP in September 2011 after working as a Marketing Specialist at the National Academies Press (NAP). Ms. Coulthurst works on a broad range of reports on topics ranging from energy and immigration policy to intellectual property and innovation. In 2013, she played an instrumental role in the publication of Patent Challenges for Standard-Setting in the Global Economy: Lessons from Information and Communications Technology and Copyright in the Digital Era: Building Evidence for Policy.
From 2009-2011, Ms. Coulthurst's responsibilities at NAP included facilitating intellectual property rights' negotiations—primarily in the Asian markets—as well as developing and implementing marketing strategies for the 200+ reports the Academies publishes annually. Over the years, she has worked in various capacities at Smithsonian Enterprises, the National Community Action Foundation, and SRI International. Prior to her work at the Academies, Ms. Coulthurst developed and directed a leadership development and civic engagement program for at-risk youth.